The pandemic has influenced many aspects of campus, and for UCCS sports, this means adapting to ever-changing protocols passed down from the NCAA, CDC and CU systems.
According to Nathan Gibson, executive director of athletics, protocols now are a lot easier to manage than last year. This will help not only the sports teams but fans as well so they can cheer on their school in-person.
     "The difference coming into this year is that our protocols now are based on vaccinated and unvaccinated," Gibson said. "We have a high percentage of student-athletes that are vaccinated, so the disruptions, from a team perspective, will be less because those students can either quickly get out of protocols or will not have to go through them at all."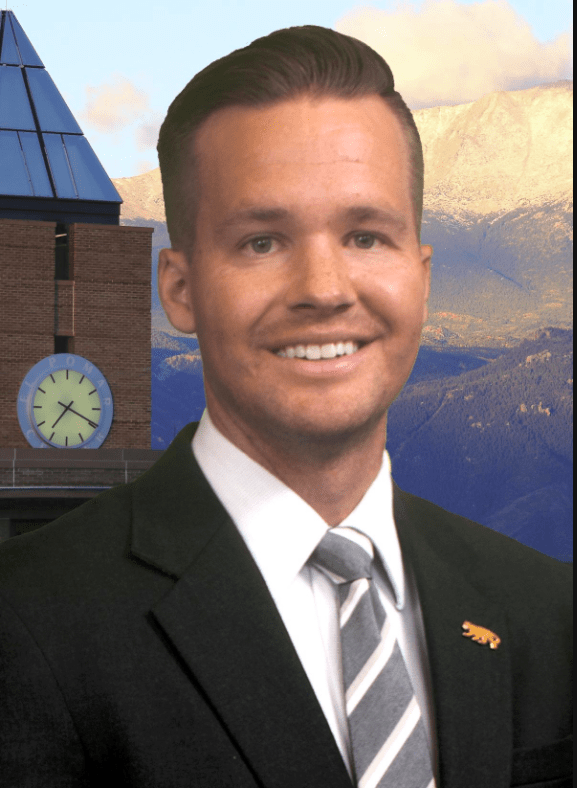 Student attendance at sporting events is back with no restrictions on spectator capacity. Games are still free of charge for students, staff and alumni, despite departmental budget restrictions.
Outdoor events do not require students to wear face coverings, but the UCCS mask mandate will extend to indoor events such as basketball, volleyball and indoor track and field.
Gibson explained that while the athletes were still successful with empty stadiums, he looks forward to the energy brought by UCCS students and the connection developed from sporting events.
"I'm really excited for our students to get to come back. I think if that's the theme of our year, it's if we can welcome our UCCS campus back to sporting events," Gibson said.
Gibson warned student spectators traveling to away games to do their research beforehand because different cities and schools may have additional requirements for attendance.
"It's maybe not for everybody, but I feel like sports has this way of galvanizing your culture and your spirit and kind of who you are. It's a meeting point for so many different people," Gibson said of spectatorship.
Another point of pride for Gibson was the athletic department's growth and adaptations in the recruiting process with the cancelation of tournaments and competitions due to COVID-19 restrictions.
This academic year starts out with 360 student athletes, a significant increase from120 athletes when Gibson began at UCCS in 2006. 
Despite the struggles over the last year, UCCS still maintained a high level of competition.
The baseball team won their first-ever Rocky Mountain Athletic Conference championship. Both men and women's track and field also swept the competition, winning all four conference championships for indoor and outdoor track and field.
Additionally, the coaches poll ranked the women's soccer team 18th nationally for the upcoming fall season and second in the conference. The men's soccer team is ranked eighth in the conference.
With the return of in-person spectatorship, there are other returning events that have been student favorites in past years.
The "White Out" night for volleyball is on Sept. 17 at 7 p.m. The first 300 students with valid ID will receive a free T-shirt. Gibson noted that these events get packed quickly and that students should arrive about an hour early to ensure they receive a T-shirt.
"Storm the Stadium," a promotional event for men and women's soccer, will take place on Oct. 1 at 11 a.m. and will also include food and T-shirt giveaways.
Students can keep up with events and other sports updates by following @GoMountainLions on Twitter and Instagram.