Even if you do not recognize the name Eartha Kitt, you probably recognize her voice.
Kitt recorded the original Christmas classic "Santa Baby" in 1953. She also voiced the Disney villainess Yzma in the 2000 animated film "The Emperor's New Groove."
Kitt had an extensive career that spanned six decades; she was a successful actor, author, Broadway performer, dancer and singer. Kitt spoke four languages and was once called "the most exciting woman on earth" by actor and director Orson Welles. She became iconic for her bold eyeliner, gorgeous gowns and exquisite jewelry.
Despite her glamorous reputation, Kitt came from an impoverished background. Kitt was born in 1927 on a cotton plantation in South Carolina (plantations where enslaved people existed in some parts of the South until the 1960s).
Kitt was forced to work in the cotton fields beginning when she was five years old. She recalled frequent starvation and physical abuse. She was often shoeless and had no clothing to wear besides a potato sack.
Kitt's mother gave her up for adoption when she was 8 years old, and she lived with various foster families during her childhood. Kitt was always candid about the abuse she experienced as a child.
"I didn't get the hugs and kisses the other kids were getting," she said in one of her interviews.
As a teenager, Kitt ended up living with her mother's relatives in Harlem. During this time, she won a full scholarship to join the Katherine Dunham Dance Company.
Kitt's talent was apparent early on, and she went on to travel the world as a dancer and singer.
Kitt settled in Paris and quickly learned French. Her success in Europe eventually gave her recognition in her native country.
Kitt was cast in the Broadway show "New Faces" in 1952. Shortly thereafter, she recorded "Santa Baby" and several other hits.
     Kitt's career continued to rise throughout the 1950s and 1960s. In 1967, she was cast as Catwoman in the original Batman television series.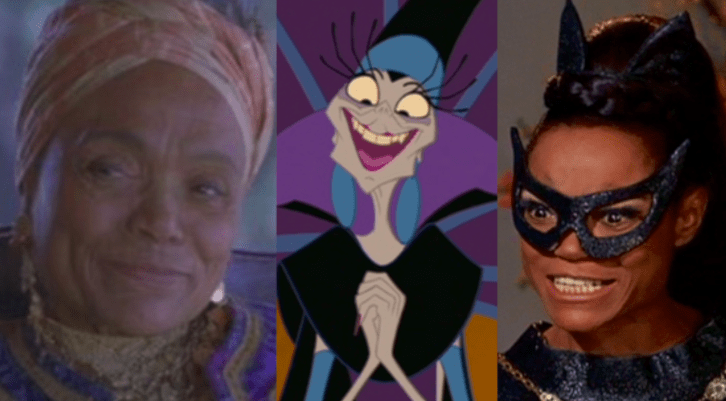 However, Kitt's career faced a setback during the Vietnam War.
In 1968, Kitt was invited to a luncheon at the White House. During the luncheon, she made anti-war statements, "You send the best of this country off to be shot and maimed. … The children of America are not rebelling for no reason."
Kitt's comments caused a major controversy and former President Lyndon B. Johnson blacklisted her which prevented her from performing in the United States.
Johnson allegedly told his aides, "I don't want to see that woman's face anywhere."
Kitt had no choice but to leave the United States to find work in Europe and Asia.
In the 1970s, Kitt returned to the United States and continued to perform on the stage and on the screen for the remainder of her career. She was also the author of four autobiographies and was the subject of a 1982 documentary.
Kitt was heavily involved in charity work and activism throughout her life. In 1966, Kitt founded the Kittsvile Youth Foundation, an organization that provides performing arts training for underprivileged youth.
Kitt also openly supported LGBTQ+ rights.
"I feel very close to the gay crowd because we know what it feels like to be rejected," she said in a 2005 Windy City Times interview.
     Kitt passed away in 2008 at age 81. Kitt is best remembered not only for her talent but also for her tenacity, compassion and fearlessness.