5 out of 5 stars
We failed Britney.
If Britney Spears has taught me one thing, it's that every time a young girl has talent, she is immediately sexualized, used, manipulated and exploited. She becomes a pawn to an industry that is hell-bent on capitalist and patriarchal motives; she becomes a profitable object, and she is no longer seen as a human-being. She is demonized, controlled and driven to the absolute edge.
Sadly, Spears is not the only talented female singer that this has happened to: Amy Winehouse, Miley Cyrus, Aaliyah — the list is endless. However, Britney's story is especially disheartening and unfortunate, and this was made apparent in the latest documentary on her life.
The New York Times created a feature documentary called "Framing Britney Spears," which dives deep into Britney's past and, most importantly, her present situation. Britney is currently involved in a court battle with her father, Jamie Spears, due to the legal conservatorship she was coerced into in 2008.
That is 13 years of Britney's life that she has been under complete control of her father.
A conservatorship is often only enacted by law for elderly people or people who are incompetent. Britney has performed and toured for most of those 13 years of her conservatorship, while her father has decided what happens to her $59 million-dollar fortune, her children's lives, etc.
To me, this documentary speaks volumes about how women who have talent and potential are used for capital gain, up until they are not profitable anymore, and then they are simply disposed of. This situation seems to be even more vile than some realities for women in Hollywood, since Britney's father is the main puppeteer and the manipulator rather than some random producer of no relation.
The documentary is a timeline of Britney's series of unfortunate events (life), and it reveals how many people have wronged her. There are interviews with the paparazzi who were hired to follow Britney around for five years, taking photos and videos, bombarding her with questions whenever she left her home, as well as interviews with friends in her life, attorneys and many other commentators.
This film also documents the current court battle of Britney attempting to have her father removed as her conservator.
According to The New York Times, "Late last year, Judge Penny declined to immediately remove Jamie Spears as the conservator of his daughter's estate but assented to the singer's request that a corporate fiduciary, Bessemer Trust, be added as co-conservator."
On Feb. 18, a hearing occurred concerning how Jamie Spears and Bessemer Trust are now granted split power of the estate. Additional hearings related to the conservatorship are scheduled for March 17 and April 27, according to The New York Times.
However, the documentary itself fills in gaps of information that not everyone knows about Britney's experience.
There are video clips of Britney from paparazzi or interviews, displaying that even when she was as young as 6 years old, old white men were sexualizing her, disrespecting her and insulting her.
We even see what truly occurred when Justin Timberlake and Britney, Hollywood's couple, split up. Timberlake betrayed Britney and lied, sacrificing her reputation and throwing her into the fire.
Even as a teenager, her first music video of "…Baby One More Time," shows how she was over-sexualized. Then, the rest of the world got to decide whether she was sexy or slutty, and there was no in-between.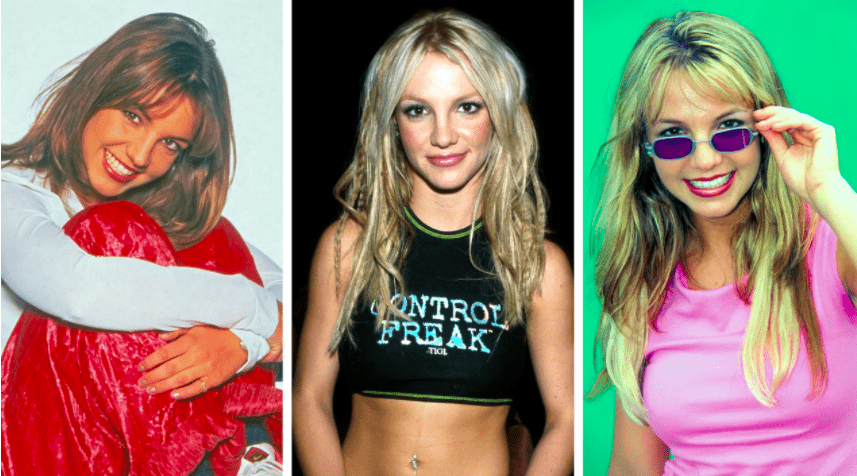 From boyfriends, to husbands, to even her own father and all of Hollywood, there are countless people who have used and abused Britney for her talent, fame and fortune.
This documentary makes it very clear that when a woman becomes influential, there are always men lurking around the corner, waiting to capitalize and profit off of her existence. We see how a woman is pushed to her limits and copes by using drugs and then is taken control of by her own father at her most vulnerable state.
I felt sick the entire time I was watching this documentary.
The film displays the blatant hypocrisy in the criticism surrounding substance abuse when male singers like Chris Brown can get away with assault and battery charges, substance abuse and domestic violence charges, and yet the media still portrays Britney as much worse than him.
Britney is silenced by misogyny, and this journalistic documentary investigates and proves what we have all been too blind to see: she is being silenced.
It seems bizarre that the most recent hearing did not just end her conservatorship, since Britney is a capable individual.
The recent buzz around her situation on social media and the dialogue that is being created around this case tells us one thing: we cannot stop talking about this issue and speaking up for Britney because she cannot.
America has failed Britney from the moment she began performing, but because of this documentary, the patriarchy is being exposed.
Everyone should watch this documentary, even if you are not a Britney fan, because it shows how our society has allowed a talented woman to be owned and controlled by her father.
Our society continues to take advantage of successful women, and even the law has been bent to support it.
"Framing Britney Spears" is available to stream on Hulu.