A sea of candlelight and bowed heads covered the plaza adjacent to the Kraemer Family Library during the Monday vigil to honor the lives lost and impacted by the Nov. 19 mass shooting at local queer nightclub Club Q.
The UCCS College Democrats, headed by co-presidents Amanda Ford and Dennis Molina, organized the candlelight vigil. Around 150 attendees, students, staff and members of neighboring communities came together to mourn with words of affirmation and reassurance.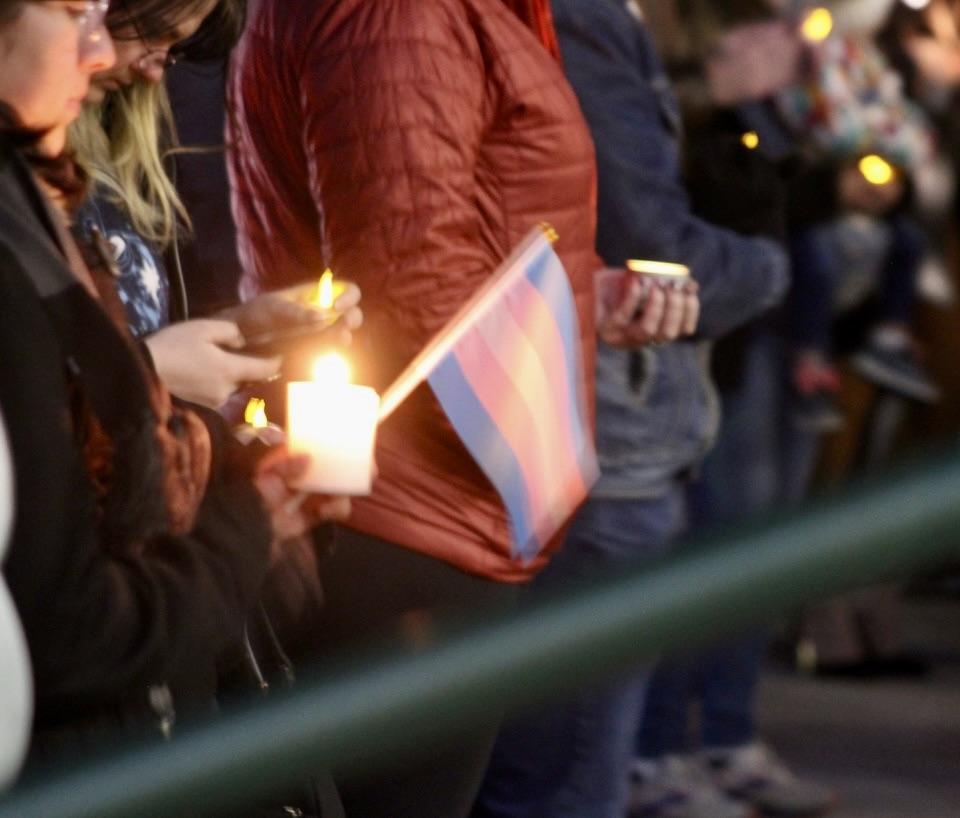 "It's OK to not be OK," said one speaker. "You take the time that you need to heal, but then you come back, don't hide, don't go away. You are worthy of light, love and happiness. You don't let anyone take that from you."
The vigil included a moment of silence and offered an open forum for speakers, one of whom was UCCS WEST professor 'Ilaheva Tua'one.
"I woke up worried about all of my students, and all of my queer students, and I'm so happy to see you all here. And I hate this so much," Tua'one said.
"There will always be cowards whose hearts are rotten, and they are full of hate, and they are full of rage. But when dangerous rhetoric and laws and politicians happen, they give them targets for their rage. … I am one of those professors who love you, and I wanted to remind you that you are loved. There will always be us, and our hearts are bigger, and they're fuller," Tua'one said.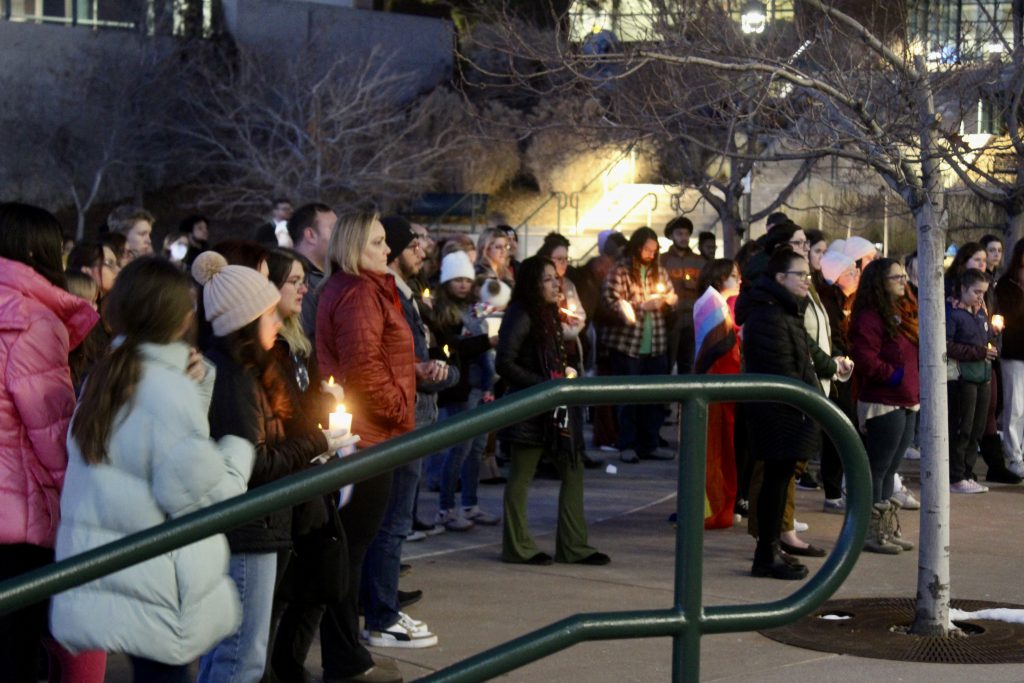 Throughout the ceremony, students, staff and directors of queer non-profits voiced their anger and sadness. Many offered their support through anecdotal words of wisdom, while others related stories of the victims that they knew and their fond memories of happy times at Club Q.
Stephanie Vigil, representative-elect for Colorado's 16th House District, also spoke at the vigil. "We are not the problem. We who are gay, lesbian, bi, queer, transgender, gender non-conforming — whatever your identity is, you are not the problem," they said.
"There are people in positions of power, and privilege and influence in this community … who have perpetrated the lies and the fear-mongering and dehumanization in this community for way too long," Vigil said.
"You are right to be angry that you have leaders who perpetuate lies and violence against you and your neighbors. As representative of this district, I will stand for everyone's right to exist in this world on their own terms."
Vigil won their seat in the general election on Nov. 8, running on a campaign emphasizing self-determination as a human right according to their website. They expressed their gratitude and eagerness to represent the 16th district, which includes Colorado Springs.
Many leaders and volunteers of LGBTQ+-friendly non-profits offered their companies' support and resources. Among these was The Citizens Project programming and operations manager, Shayana Dabney. The Citizens Project was founded in Colorado Springs in 1992 and runs on a foundation of social justice and equality.
"In times like this I am very grateful for community," Dabney said. "Citizens Project grieves with our friends, family and loved ones that have been affected by this tragedy and we seek to honor you in our hearts, minds, and future actions."
UCCS is offering resources and events for students. The Wellness Center offers mental health services for students by appointment through (719) 255-4444, or via the CARE Team at (719) 255-3091 or [email protected].
The Wellness Center will be closed from Wednesday, Nov. 23, until Monday, Nov. 28. Students in crisis should call 911 or see their nearest emergency room.