Many students have questions about how UCCS is operating this semester due to COVID-19, especially regarding tuition and remote learning. During the virtual State of the Campus on Oct. 6, UCCS Chancellor Venkat Reddy addressed these concerns and others.
Reddy noted that certain concerns are not just local issues, but federal and global issues as well, especially tuition and fees. According to Reddy, only 10 percent of UCCS' budget comes from the state, despite being a public institution. 
"We do have fixed costs that are related to instruction," Reddy said. "We have faculty members who teach, counselors who advise, tutors who help students and a mix of support services."
Funding is required and significant, no matter whether the teaching is remote or in-person, according to Reddy. Instructional designers helped prepare the remote courses this semester, and Reddy believes remote teaching offers different challenges than in-classroom courses. 
"Remote teaching is not easy. Just for you to visualize — if this is a classroom, and I'm the instructor. If one person raises their hand, I can answer the question, and all of you got the answer," Reddy said. "In a remote environment, it's almost like treating each one of you as a class by itself."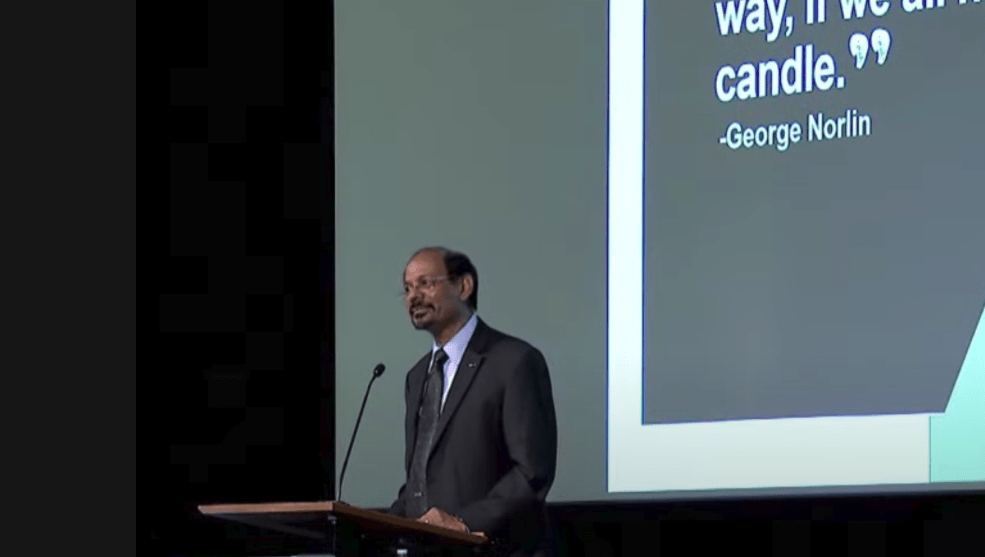 He added that UCCS is trying to accommodate all students by doing a mixture of remote and in-person teaching, unlike other schools in the country that have gone fully remote. Reddy said this hybrid structure was necessary to help students stay on track and finish their degrees. 
"Ultimately, that's what students and families want, that we prepare our students [for] the best possible ways to succeed in their careers," Reddy said. 
He added that he ideally would like tuition to cost nothing for students but believes a quality program requires expenses. 
"I would love to see a day when our campus can offer classes for nothing for our students and help educate everybody who seeks education, who wants to have a higher degree," Reddy said. "I'm all for it, but to offer a quality program, there are expenses, so it's hard to compromise on that."
Reddy also addressed why students are paying fees for services they cannot access, answering that students can still receive the same services, but that the format is different than before. For example, the Wellness Center is still open, students can still take their children to the Family Development Center for child-care, the ENT Center for the Arts is producing virtual content and the media fee supports organizations like the Scribe, despite functioning completely online.
Another question sent in by several students was about what next semester will look like, and the answer, according to Reddy, is that it will look a lot like the fall semester. Some courses will be available in-person, other courses will be remote synchronous, asynchronous and Hyflex. 
He hopes that student and staff feedback will help make the spring semester better for all, because this change has been different for everyone. 
For fall sports, only golf and track and field are still operational; Reddy hopes that next semester, more sports will be able to resume practices and competitions. 
Reddy answered student questions that were sent in prior to the State of the Campus address, so he did not take any questions from the audience at the end. Reddy attempted to respond to several popular questions sent from the student body, although not every question could be answered during the address.
Here is the link to watch the full State of the Campus address.