Say "see ya" to the wacky and weird vibes of Aquarius season and embrace your inner escapist; the Sun has shifted into sensitive, psychic and daydreamy water sign Pisces.
Pisces Season, which runs Feb. 18 through March 20, is a season of romanticism, daydreaming, reflection and deep feeling. It is also a season of delusion, idleness, confusion, fatigue and hypersensitivity.
During Pisces Season, our moods shift, adapt and do two or more things in one day and we're hella emotional. So, while you're trying to stay afloat in your own sea of feelings, you might also notice yourself: yearning to hug or be hugged, daydreaming about your life as a musician or actor (because Pisces is hella into the arts), having premonitions straight out of "That's So Raven" or just crying a lot.
Either way, you can expect some stormy and some sunny days this 2022 Pisces Season.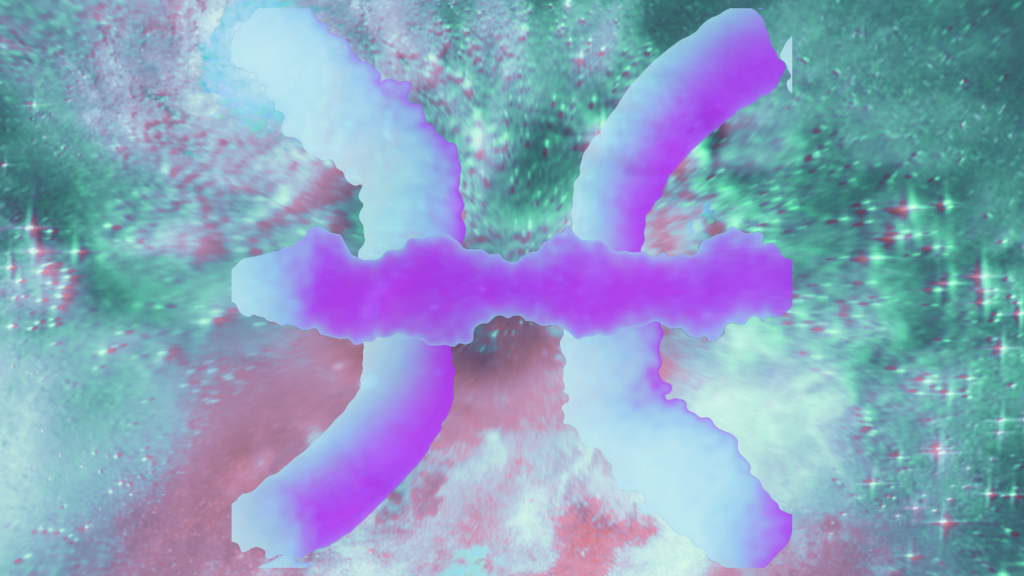 February-ruled Pisces season is bone dry. Well, sort of.  
While we don't have any major planets changing signs, Venus and Mars are rubbing elbows with each other and then a few other planets.
     From Feb. 18-20, Venus and Mars were conjunct (or in the same sign), and as noted in the Leo full moon horoscopes, Venus conjunct Mars makes us hornier, hungrier and desperate for romantic and creative activities. Since this transit lasts a few days, it's an ideal time to schedule a date, download a dating app or go out and have fun with friends or your partner.   
After that, both Venus and Mars connect with Neptune, the planet of romance and fantasy.
Mars makes the first sextile to Neptune on Feb. 23. Astrology.com has this to say about Mars conjunct Neptune: "A sacred flame is lit in your heart and compels you to act, either to reach for some glorious goal for yourself or right some wrong hurled unjustly at another."
Venus sextile Neptune is a different story. When Venus, the planet of love and relating, aligns with the spiritual, dreamy and ultra-romantic Neptune, romance is amplified and our yearning for unconditional love is heightened. Idealism and creativity are also by-products of Venus sextile Neptune. So, if you have a project that needs some inspiration, you might just get it Feb. 24.
Once we get into March, the planets get more active.
On March 2, we have a new moon in Pisces, and there's a ton going on that day. Both lucky Jupiter and rebellious Uranus are harmoniously aspecting the new moon, which can bring unexpected blessings, windfalls or revelations. Plus, action-planet Mars is conjunct Pluto, the planet of transformation, giving us the momentum and concentration to chase our goals.
March 5 is a double whammy of transits that once again involve Venus and Mars. The two planets are moving out of Capricorn and into future-focused Aquarius. This combo of Venus and Mars in Aquarius can make our affections and overall energy levels more erratic and dynamic, and may take some getting used to.
On March 9, Mercury, the planet of communication, enters Pisces, a transit that will inevitably cause some brain fog and increase the aforementioned daydreaming. Studying may be more difficult during this time, so watch out.
Wrapping up Pisces season is the Virgo full moon. While there aren't any notable planetary aspects apart from the Sun-Moon opposition, you can be sure to expect some drama — especially if you've ignored the call for emotional expression during this 2022 Pisces Season.
Be sure to check out the subScribe podcast for an extended Pisces season forecast!