Say adios to the me-first mentality and go-go-go-ness of Aries season and get ready to relax. The Sun has entered lax and passive earth sign Taurus.
Taurus season, which runs April 19 through May 20, is a season of pleasure, passivity and tranquility. Which means for the next four weeks or so, you'll be indulging in any and all activities that get us relaxing and feeling good. (We might also work, but only from time-to-time.)
This means less studying and cramming and worrying about the future, and more moments of contentment and chill.
OK, so we might be a little lazy, preferring to take long walks than sit indoors and study; or we might be a little hedonistic, preferring to gorge on coffee gelato and soak in the tub with a LUSH bath bomb. We might also be a bit bull-headed and stubborn, especially when someone tells us we aren't working hard enough. But hello! Being an undergrad is hard, and we need to be able to not stress all the time.
Unfortunately — and I hate to be the bearer of bad news (not really, I love it) — this Taurus season is not going to be all that relaxing. In fact, it's quite active, full of retrogrades and eclipses and… Oh, I'm not going to spoil it now. Without further ado:
Your Cosmic Weather Forecast for 2022 Taurus Season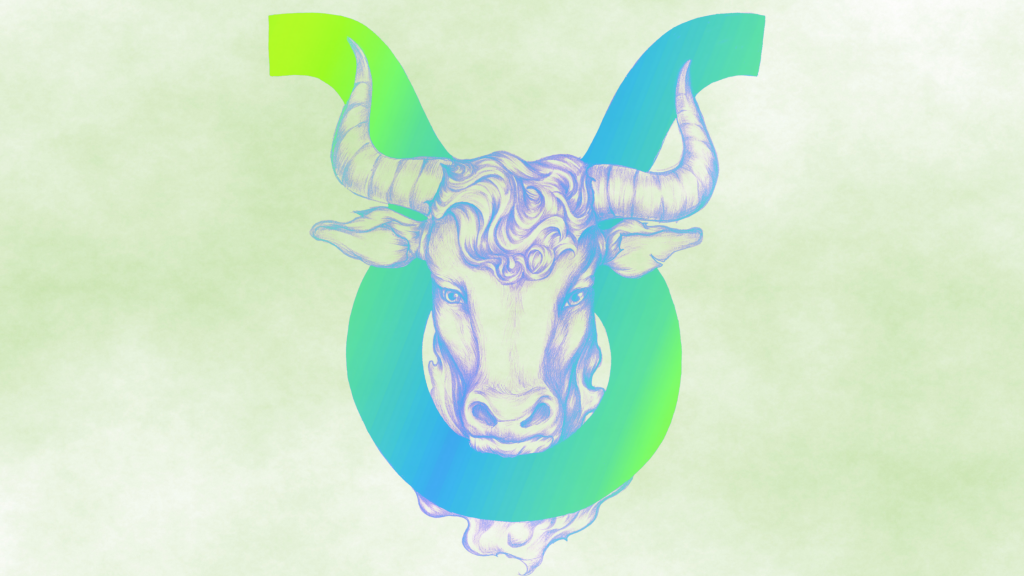 The first nine days of Taurus season are smooth sailing, so you should take advantage of the relaxing time off from planetary transits, because on the 10th day of Taurus season, things get crazy — fast.
On April 29, Pluto, the planet of transformation, turns retrograde in 28' Capricorn, and just a few hours later, Mercury, the planet of communication, enters flighty Gemini.
Before you freak out about Pluto Retrograde, know this: Pluto is retrograde about ⅓ of every year, so this retrograde cycle isn't too big a deal. According to AstrologyKing.com, "Transiting Pluto retrograde is a time of reflection about power and control issues in your life."
Astrology King also points out that since Jupiter, the planet of luck and abundance, is sextile (or harmoniously and constructively) aspecting Pluto when it stations retrograde, this will be one of the most fortunate of all Pluto retrograde cycles.
Mercury in Gemini promises to enliven your everyday life and animate your thinking. The planet of communication is at home in the fast-thinking-and-talking Gemini. Which means all those areas of life that Mercury and Gemini rule — thinking, writing, speaking, studying — will run as they should.
On April 30, eclipse season begins with a new moon solar eclipse in 10° Taurus. Now, before you run away screaming (like I did when I heard eclipse season was back), know that eclipses aren't all that bad. In fact, the 2022 new moon solar eclipse should suck a little less because Venus and Jupiter are perfectly aligned (or conjunct) in Pisces, a transit which softens the eclipse tension considerably.
And speaking of Venus… beginning May 2, Venus, the planet of love / money / relationships, enters fire sign Aries. This transit increases our passion, our desire for spontaneity, and may ignite sudden interest in pyrotechnics and/or lead to the discovery of your latent pyromania, etc.
On May 3, we have another significant transit: Jupiter sextile Pluto. As Astrology.com says, with Jupiter sextile Pluto, "You're ultimately seeking to have more control over your life and direction." Sounds like a solid day for self-improvement.
Starting May 10, Mercury stations retrograde in Gemini and Jupiter enters Aries.
That's right, we're in for our second of three 2022 Mercury Retrograde cycles. In case you're unfamiliar with Mercury RX, there are a number of do's and don'ts you should follow, but I'm not going to go through all of them, because that's what all those hyperlinks are for.
As far as Jupiter in Aries goes, Cafe Astrology says, "We attract the most good fortune when we take the lead, initiate, inspire others, and demonstrate enthusiasm and courage." That's cool, right?
Rounding out 2022 Taurus season is a lunar eclipse in Scorpio on May 15. Both Mars and Neptune in Pisces are closely and positively aspecting this lunar eclipse, which could cause some confusion about your feelings or life path.
Oh, but don't fret too much. Starting May 20, all of the hectic uncertainty and major transits of 2022 Taurus season will be a thing of the past.