When preparing for the Fall 2020 semester, CU campuses began to create testing sites for students. CU Boulder required all students living on campus or attending in-person classes to test for COVID-19 prior to appearing on campus for the semester. However, other CU schools have not adhered to the same health standards, like UCCS.
Many of these decisions are made by each individual school's administration, in accordance with local and state-wide pandemic mandates. For UCCS, these decisions are made between campus administration and the Wellness Center.
According to Stephanie Hanenburg, the assistant vice chancellor for Health and Wellness, "The Wellness Center has offered COVID testing since this first started in March … I run any changes by my supervisor so that they can also be vetted at the cabinet level. It is a shared decision-making process with the Wellness Center leaders providing guidance and recommendations, and the cabinet to vet that information and [provide] support or asking more questions."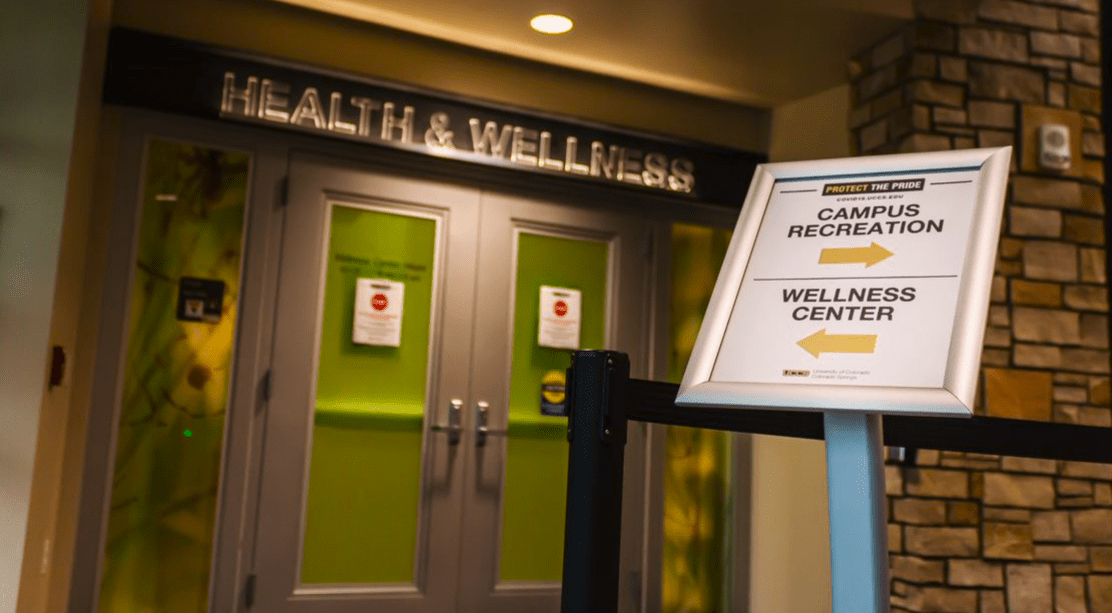 Although UCCS offers COVID-19 testing to students free-of-charge, rapid testing is not yet available on campus.
"UCCS has followed the guidance from the American College Health Association (ACHA), Centers for Disease Control and Prevention (CDC), and local and state health departments which do not recommend mass testing," Hanenburg said.
While other campuses have introduced rapid testing for their students, the ACHA still does not recommend mass testing of any kind, stating, "Current guidelines do not support routine mass screening of any population," in accordance with the CDC. It should also be noted that cases are much higher in cities like Denver and Boulder where other CU campuses reside, in comparison to campus and city population around UCCS.
Hanenburg also explained that, while rapid testing may be convenient, the Wellness Center is choosing to focus more on targeted testing because "mass testing only tells you who is positive that day but does not provide a picture of all the people who could test positive any day after that initial test."
UCCS is still planning to acquire a rapid testing machine, with targeted testing in mind, and has been planning to do so since before the fall semester began.
"We ordered our machine in July, but it has been on back order due to the government Health and Human Services purchasing thousands to place in nursing homes, which trumped all other orders," Hanenburg said. "We're told we should have ours by next week and the tests will be free to students."
The fact that UCCS has any accessible testing at all can be considered lucky, provided that many colleges in the U.S. are not offering on-site testing at all. It has been estimated that only 20 percent of colleges plan to conduct any kind of testing, according to research done by Lior Pachter, a computational biologist and professor at the California Institute of Technology. 
Upon the arrival of new testing systems, students will have more readily accessible testing on campus and much quicker results from a rapid testing machine — which only takes 15 minutes.
In the meantime, students who report symptoms or believe they may have been exposed to COVID-19 can receive a free test at the Wellness Center, with results returned as soon as 48 hours after testing. Students can also go to the community testing site at the Citadel Mall, where testing can be done with no insurance necessary.