February 6, 2018
Hannah Harvey
    The CU Board of Regents is evaluating proposed changes to freedom of expression across all four University of Colorado campuses, including UCCS.
    Regents proposed a drafted policy regarding freedom of speech on campuses at the Jan. 17 regents' meeting in Denver.
    It is unclear when the proposed policy will be implemented as it is still being reviewed, according to Kyle Hybl, CU regent for District 5. The policy, which Hybl emphasized is still in the early drafting stages, must go through the University Affairs Committee.
    "We're moving ahead with purpose, but it's not an emergency," he said. The draft that the regents are now reviewing is not what will be placed in front of students.
     The draft, entitled Article 2 – Freedom of Expression, an unclear distinction between academic freedom and freedom of expression, according to Hybl.
    "Academic freedom has been taken as a catch all for freedom of speech, freedom of engagement, basically freedom to do whatever one wants to do, and that starts to bump into freedom of speech as opposed to just academic freedom," said Hybl.
    The difference between academic freedom and freedom of speech lies in the boundary of a student's course of study and their personal views.
    "Free speech is the ability for people to adapt to ideas that are controversial, but we believe the best counter to those ideas is not to suppress them, but to engage them," said McConnellogue.
    "Academic freedom is the freedom for students to pursue their course of study and to pursue thought lines in those courses of study, and similarly for professors and faculty members to push the boundaries of learning in those areas of study," said Hybl.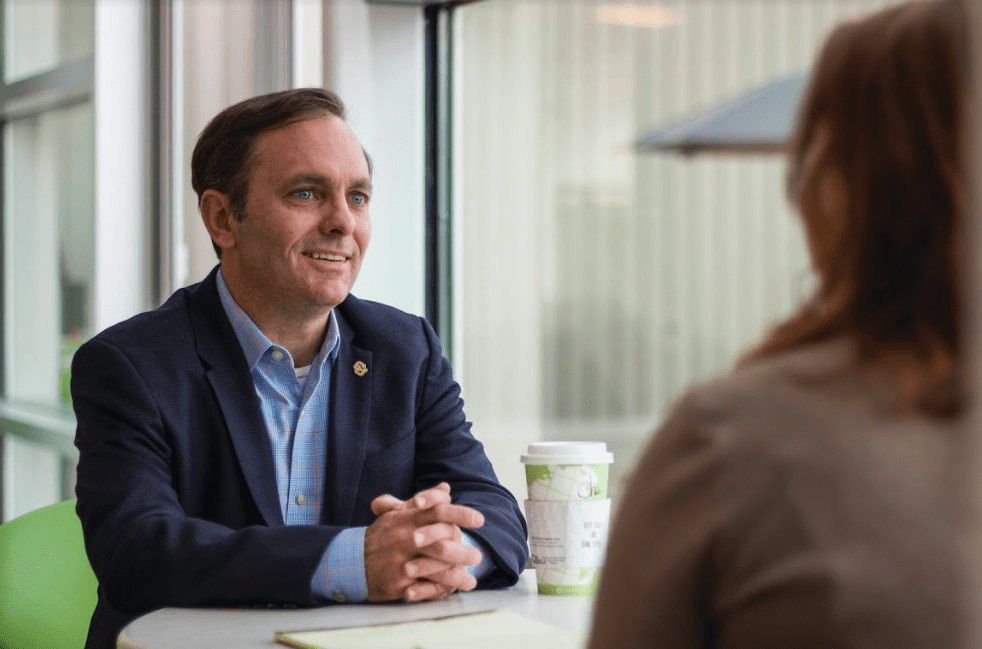 "Where it gets confused is when the topic becomes something that is germane to the area of study is."
    According to the draft, free expression includes verbal and written communication express ideas. This encompasses peaceful assembly, protests, speaking verbally, holding signs, circulating petitions and distributing written materials. This definition does not encompass speech for commercial use.
    The draft "addresses speech that occurs on University of Colorado campuses, but not speech occurring in the course of research or in the classroom."
   The regents are systematically evaluating the regents' systems and policies, according to Hybl. The discussion for a new draft started with a University of Chicago letter, which defined the college's stance on freedom of expression, according to Ken McConnellogue, vice president for Communication at CU.
    "The regents wanted to clearly articulate where they stand on free speech," said McConnellogue.
   However, according to Hybl, political events concerning free speech last year also influenced the policy's drafting as students reacted to speakers like Milo Yiannopoulos after he visited both UCCS and CU Boulder.
    "As an individual regent, I believe the most important thing we do is create an environment in which our students can learn effectively and be exposed to broad ideas that are out there," said Hybl.
    "If the university culture can't model the way in civil dialogue, then how are (students) supposed to engage in those behaviors?"
    CU's stance is that so-called controversial ideas should be challenged, not suppressed, according to McConnellogue.
    "CU is a champion of free speech; it always has been. What the new policies would do is define what free speech means and what it isn't," he said.
      The draft states that "the proper response to ideas that members of the university community find offensive or unwarranted is to challenge those ideas through the exercise of reason and debate, rather than attempt to interfere with or suppress them."
   Chancellor Venkat Reddy agrees with this sentiment, emphasizing the freedom to listen to each other on campus.
    "Let speech come from the right or left. As long as we're not harassing or offending, we need to respect other people's opinion, rationale and debate with them," said Reddy, who hopes that students who come to UCCS are willing to be open to other viewpoints aside from their own.
   In regards to free speech, Reddy believes that the constitution should be protected and that respect and compassion need to be included in conversations with others students disagree with.
   "If the campus can embrace respect and compassion, we can make progress," he said.
   "I'm committed to helping our students succeed and continue to dialogue on how we get to the next level."
         In April 2017, free speech zones were effectively abolished on all college campuses in the state of Colorado through SB17-062: Student Free Speech Public Higher Education Campuses. The bill "prohibits institutions of higher education… from limiting or restricting student expression in a student forum," according to the Colorado General Assembly.
    Both Hybl and McConnellogue said that the bill did not influence the drafting process, although it did help to clarify the difference between academic freedom and freedom of speech.
    "What that legislation did was define basically where we allow speakers on our campuses," said McConnellogue. "Our big concern in that was if you were in class, you wouldn't want someone in your classroom."
    The policy does state that "no campus shall designate any area as a free speech zone or otherwise limit free expression to a designated area of campus."
    The draft also authorizes CU chancellors and CU President Bruce Benson to "enact regulations with university policy and applicable to law to promote free expression."
   The CU system as a whole should be proud of how they have handled free speech on campus, according to Hybl. However, UCCS has done an exceptional job.
    Reddy cites the examples of MOSAIC's operations, engaging in shared governance among staff and faculty and support for DACA students as ways UCCS has encouraged shared viewpoints.
    "UCCS should be proud of how it has addressed and tolerated different viewpoints over the years," said Hybl.
   As the draft implementation is still in process, students can find out more information on policy updates and the Board of Regents at cu.edu/regents.