The week of Nov. 3 was a stressful one for many, as it became clear that we would not know the decisive results of the presidential election early enough to sleep soundly on Tuesday night. I tried to avoid the news as much as I could, but one thing saved my social media experience of the election: memes.
A flurry of Tweets, Tumblr posts, TikToks, edits and even fancams surfaced, particularly toward the end of the week, many of them centering on our anxieties as we waited for swing states Georgia, Pennsylvania and Nevada to be called. Here are some of my favorites.
Electoral maps that might surprise you
     People used interactive maps like this one to make hypothetical predictions based on everything but electoral data — these could have become nerve-wracking, out of context, but thankfully they died out as we all became more concerned with the real deal.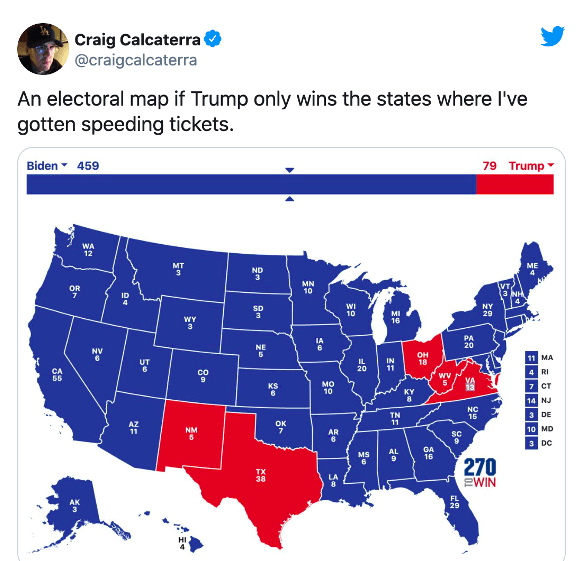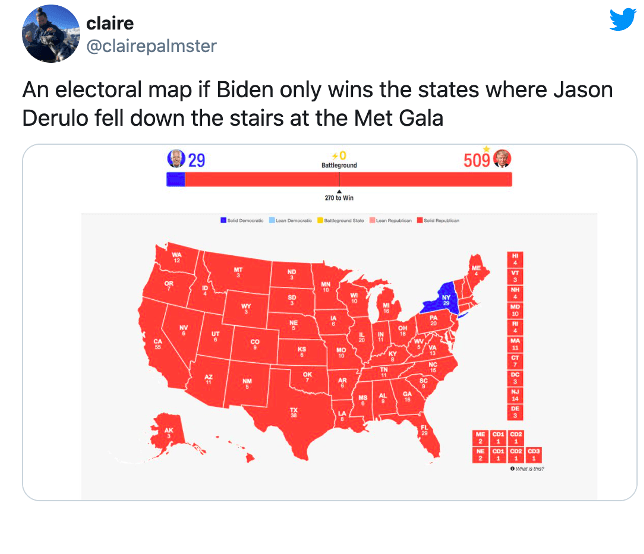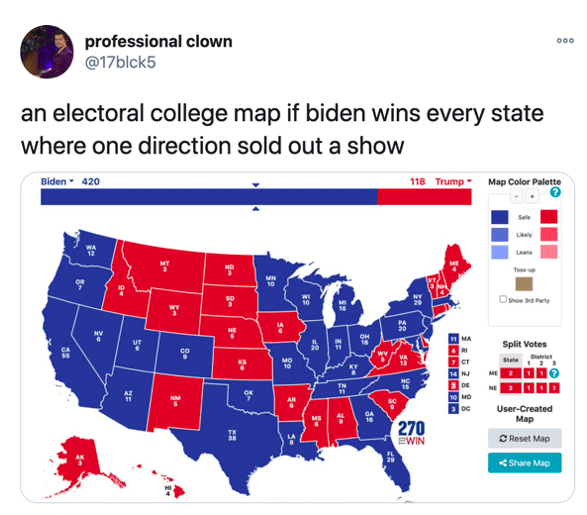 Nevada out to lunch
     This state took its sweet time counting votes, leading social media to poke fun at its apparent lack of urgency. With a population consisting mostly of three gambling hotspot counties and some tumbleweeds, you'd think it might have gone more smoothly.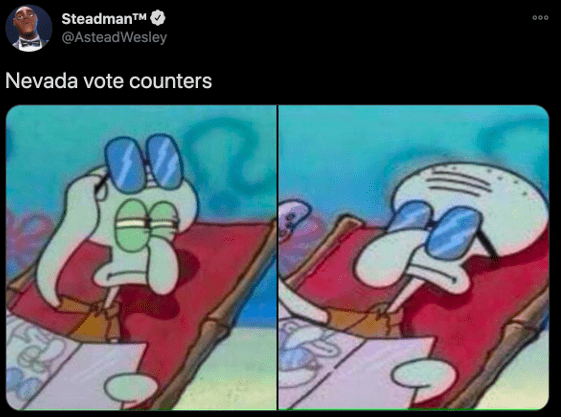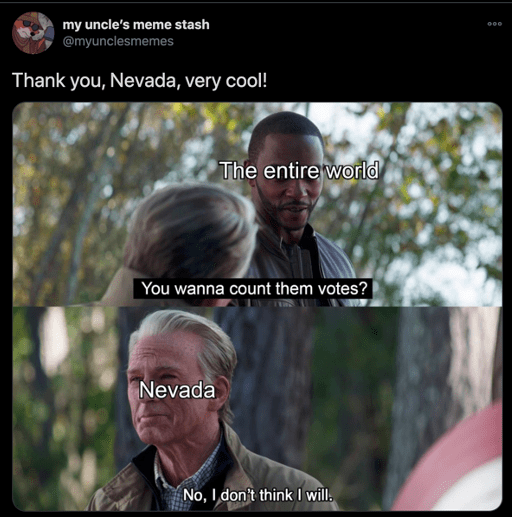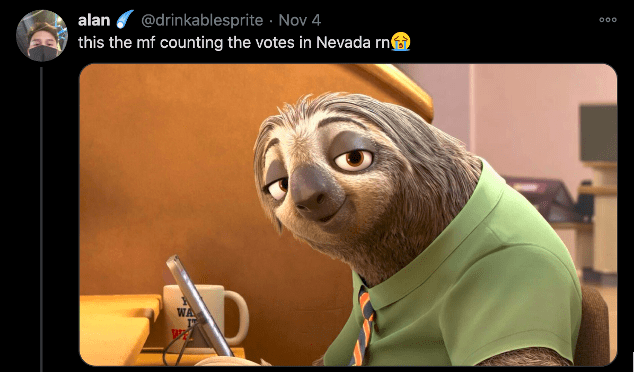 Georgia and Pennsylvania steal spotlight
     A "Parks and Recreation" edit of Biden crawling toward 270 votes, a K-pop fancam for blue Georgia, an anime voice-acting parody of the swing states rallying to a Democratic lead — these gems from Tumblr, Twitter and TikTok arose as young voters began to realize Democratic hopes didn't rest only on Nevada's shoulders. 
   As votes stacked up for Biden in Philadelphia, another icon appeared: Gritty, the somewhat terrifying mascot for the city's National Hockey League team.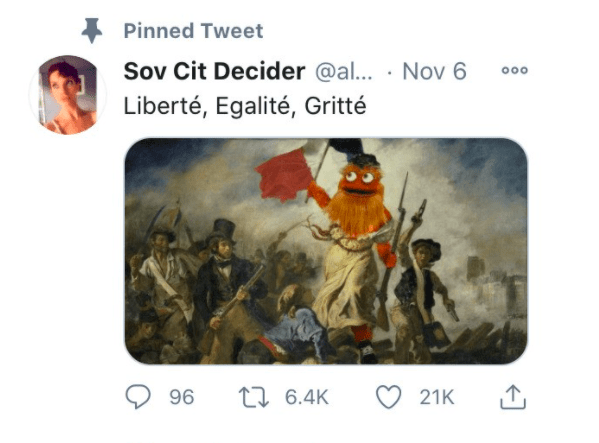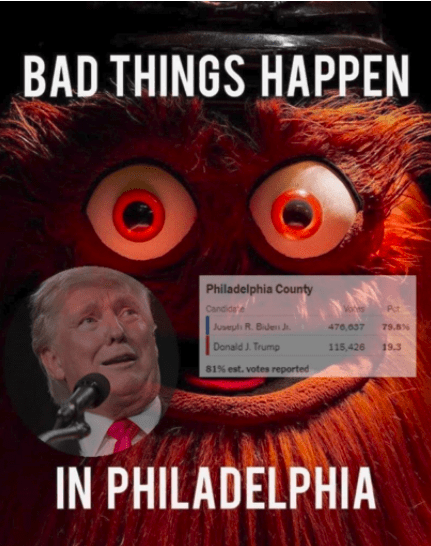 Stop the count!
Trump, as is his habit, took to rage-Tweeting in an attempt to delegitimize the electoral process. Ironically, at the same time as his supporters urged to stop the count in states where Trump led, they also demanded that ballot-counting continue in states where he was behind.
     Some fans of the political satire "Veep" pointed out striking similarities between a 2016 episode and our current situation. Maybe it's true that life imitates art.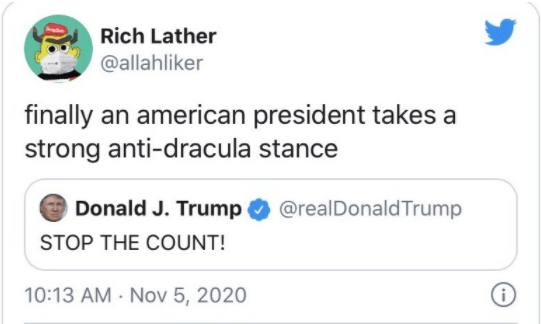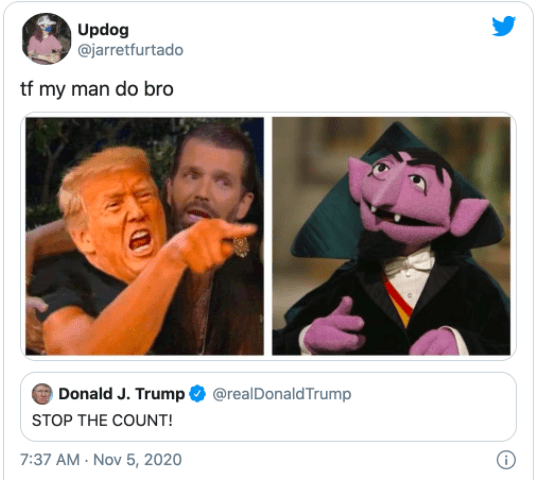 Swedish environmental activist Greta Thunberg, who Trump previously mocked, also took the opportunity to clap back with pure Gen Z audacity.
Remember, remember, the 5th of November
     As key swing states began to report Biden's lead, fandom Twitter imploded with the news of a "Supernatural" episode that confirmed a long-baited relationship. Somehow, an unfounded rumor of Russian President Vladimir Putin's resignation fell into the mix as well, leading both topics to trend together with U.S. election updates.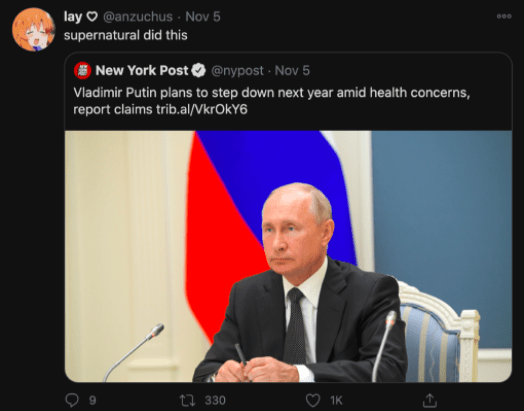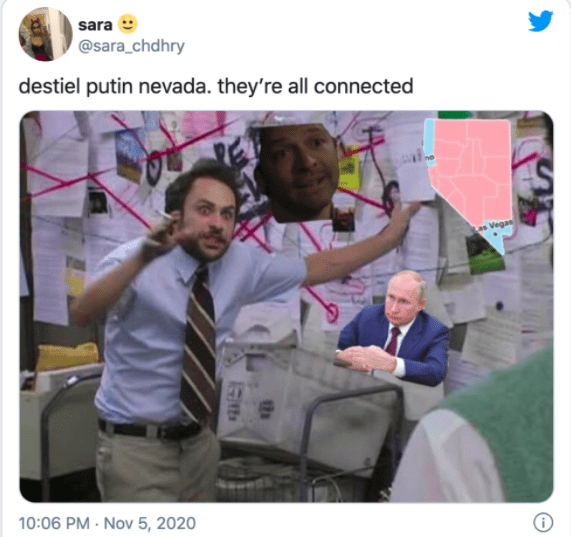 Unfortunately, this meant some terminally online users like myself learned of major political updates for the first time through this bizarre convergence of events. If nothing else, at least it was a memorable night.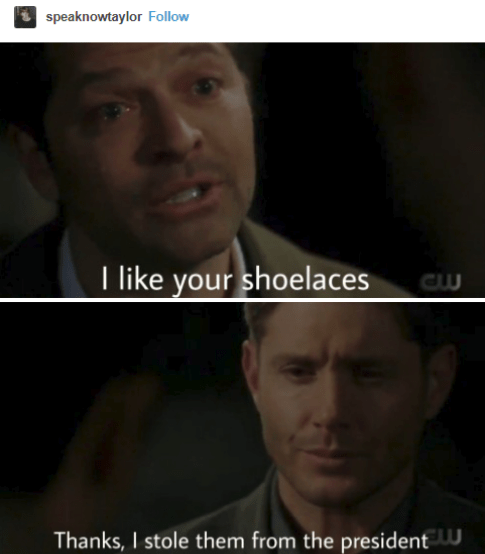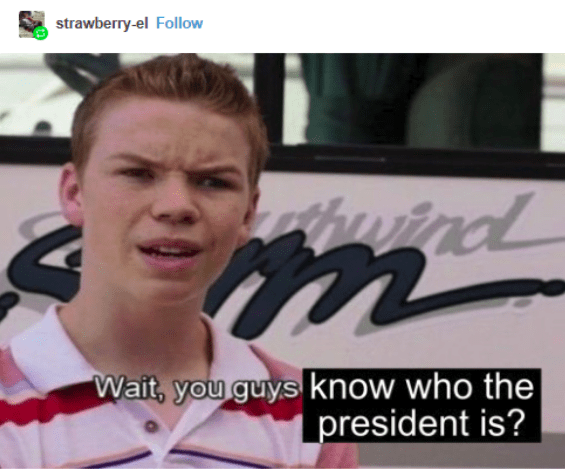 I see you shiver with antici…pation
     As the week wore on, suffice to say that we were all feeling impatient and anxious, and no amount of upbeat TikToks could completely hold our attention as we waited for the final results.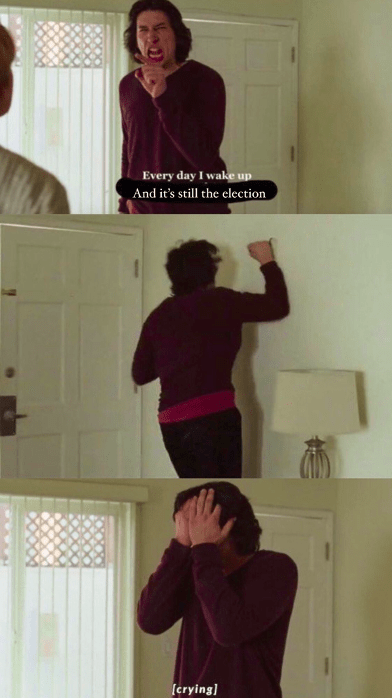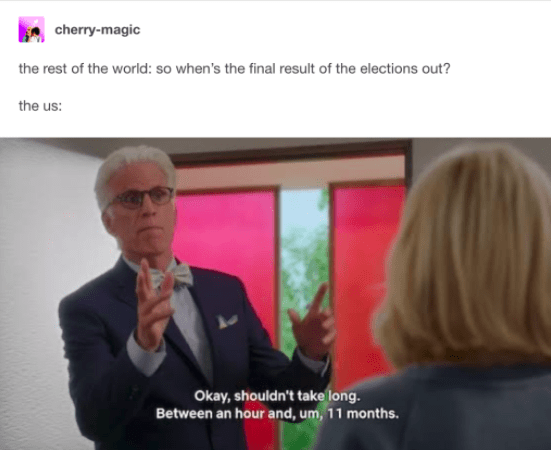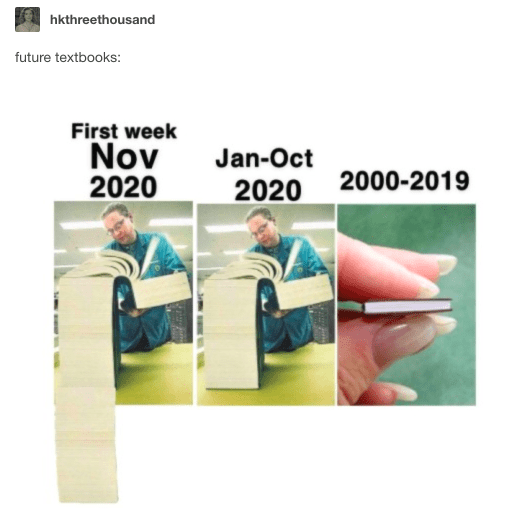 Then, on Nov. 6, Decision Desk projected Biden as the winner of the presidential race, with a wide enough margin in Pennsylvania to earn the state's electoral college votes and take him up to a total of 273. The Associated Press and other major news outlets followed suit on Nov. 7, finally bringing an end to the most fraught election most of us have ever lived through.
     Comedian John Mulaney, known for his "horse loose in a hospital" bit, bid Trump farewell on Twitter.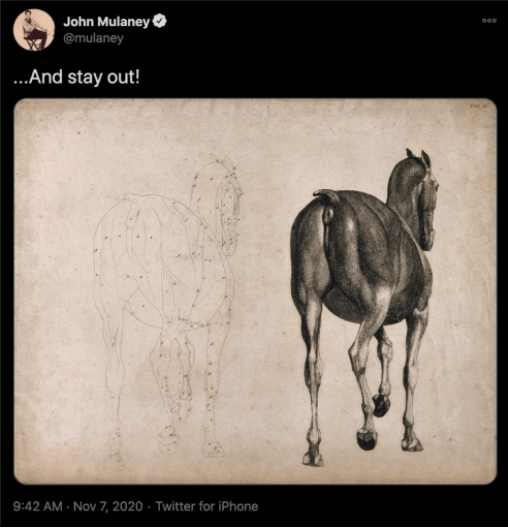 While the transition of power process remains to be seen and faces various challenges, a dose of humor helped us stay sane during election week.
     I'll be the first to say that social media is a plague, but I also think there's something to be said for the unique, collective experience of anticipation many of us shared this year.