April 3, 2018
Olivia Langley
     Students interested in learning more about drag queens, kings and culture have the opportunity to celebrate it next week at the fifth annual drag show.
    The LGBT+ Resource Center and the Office of Student Activities will host the LGBTRC and OSA Dragshow on April 10 in Berger Hall. The event, which begins at 7 p.m., is free to students.
    Emcees include members from the Colorado Springs drag community. Attendees will have the chance to watch two drag shows at the event, according to  Jazmin Munoz, education outreach coordinator for the LGBT+ Resource Center.
    "We're going to have the amateur competition, then have our professional drag kings and queens perform," Munoz said. "Our MC's have been in the drag community for a really long time so throughout their event they're going to talk about the importance of drag, and what it's done for them in their lives."
    To participate, students can sign up with the LGBT+ Resource Center.
   "Students have an opportunity to perform as either a drag king or a drag queen. It's amateur night, so we're going to have an amateur competition," Munoz said.
    The drag show is in its fifth year, according to Jesse Perez, LGBT+ program director for MOSAIC. Around 150 students attend each year.
  "(It's about) celebration and affirming a part of LGBTQ culture. It was created to provide a fun and uplifting experience related to LGBTQ identities and culture," Perez said.
    Munoz believes that students can benefit from attending.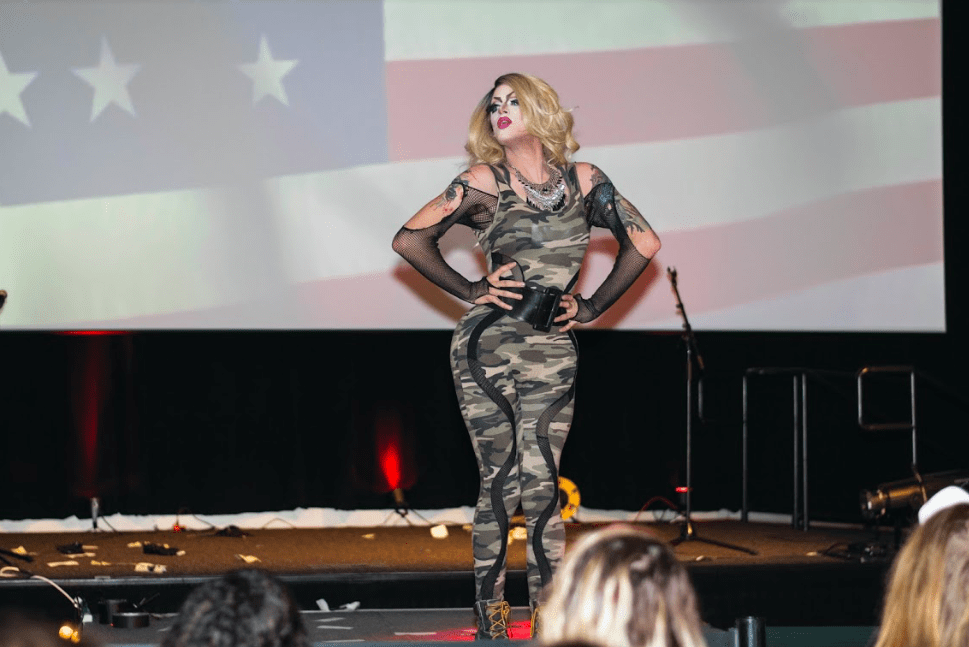 "It's really beneficial for people to see things that they relate to or that they can have some kind of cultural relationship with. But it's also important for people outside of those cultures to have a window into those cultures," she said.
   Partnerships with the Office of the Dean of Students, Office of Student Activities, Veda Salon and local professional drag queens, who are volunteering in the event, have helped to make the event possible, said Munoz and Perez.
   "Instead of getting paid, they offer their services for free, and then they donate money to a non-profit organization. Last year, they donated to Inside-Out Youth Services," Munoz said.
   One of the volunteers for the upcoming drag show is a former UCCS student.
   "(It was) his first time performing during one of our drag shows, and now he's a professional queen in the community. He's helping me and Jesse organize it," Munoz said.
      According to Munoz, this event isn't only about entertainment or awareness, but education as well.
   "It's really important to reach across lines and learn about other people and other communities. The drag show is such a really awesome way to learn about a beautiful history and art form," Munoz said.
    For more information on the Dragshow, visit uccs.edu/mosaic/.