Downtown Colorado Springs is the perfect location for a day of reading, studying or relaxing with friends. There are several spots that provide the ideal setting for whatever your day brings, but none are quite like Homa at Kinship Landing.
Located on South Nevada Avenue, Kinship Landing is a boutique hotel which features Homa Café and Bar on its open-to-the-public first floor. Visitors do not have to be hotel guests in order to enjoy the food, drinks and company offered by Homa.
Homa opened in March 2021 and is a locally owned sustainable start-up. After traveling country to country together, the founders of Kinship aimed to bring a new vision of hospitality to Colorado Springs.
"It [Homa] combines travelers and locals in an incredibly unique way like no other place in Colorado Springs," said Chase Culver, UCCS sophomore and front desk representative at Kinship Landing.
Homa has both indoor seating, with single and community tables, and outdoor seating, with two heated outdoor patios.
Inside Homa, there are large windows letting in an abundance of natural light from wall to wall. In their indoor Greenhaus space, you can find luscious greenery including vines hanging down from the ceiling that create a sense of comfort and liveliness.
     The space has outlets near every table, so you never have to worry about your laptop losing battery as you get work done.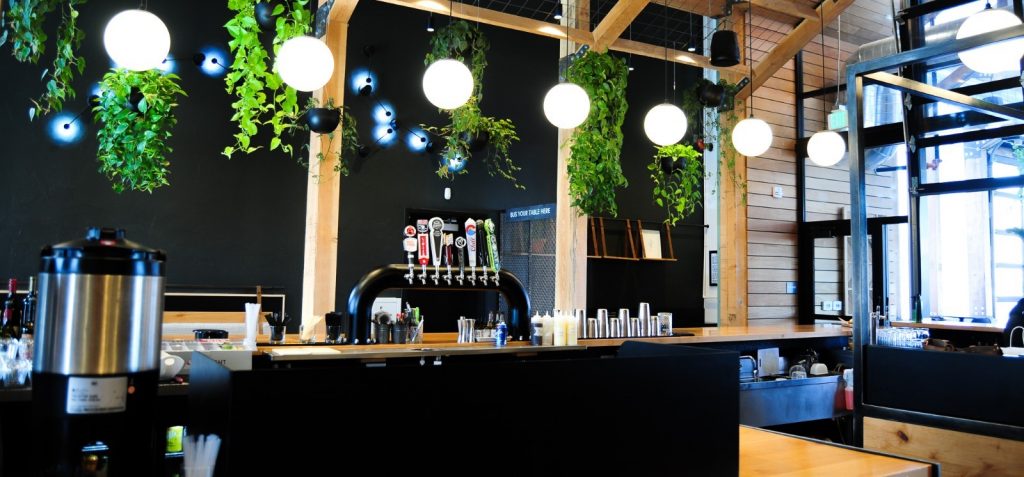 "Homa has a very earthy and natural vibe to it. My 'office' is in a literal greenhouse so it cannot get much cooler than that," Culver said.
Homa's menu features locally sourced options. From handpies and bowls, to a full-service bar with coffee and tea, there are many items to choose from.
Culver recommends the Veggie Handpie with Chimichurri dipping sauce and an oat milk draft latte to drink.
Homa at Kinship Landing brings together the growth of business in downtown Colorado Springs with the natural beauty and outdoor adventure offered in Colorado.
"This is the place to escape the traditional study settings. It is study-inclusive and outlet-heavy, so it is a great place to get work done or find community" Culver said.
It can be a place for studying, but it is also the perfect place to meet friends, befriend travelers and find connections from the community.
"Come with your laptop or a book and spend breakfast with us. Grab a drink and start or finish your night with some friends outside by our firepits," Culver said.
Homa is a sun-soaked, green and ambient atmosphere to catch up with friends, do homework or grab a bite to eat. It is the perfect location for anyone's next adventure in downtown Colorado Springs.
For more information about Homa at Kinship Landing, visit them 415 S Nevada Ave. or check out their website.