There is one thing that all students have in common, regardless of major: sharing in the human experience. The humanities program at UCCS welcomes students to examine culture, art and history with a scholarly eye by working with a variety of departments to cover broad subject matters.
     The program plans to set students up for success with the addition of a master's degree in humanities, according to Dorothea Olkowski, humanities program director.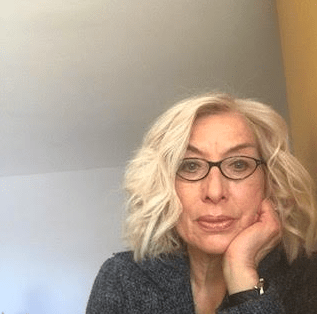 Humanities covers disciplines within philosophy, English, history, VAPA and cultural studies. However, Olkowski explained that the only humanities master's degree currently offered is in history, which limits opportunities for students with a different focus.
"[The master's in history] is overloaded with students, many of whom are not actually history students, but because it's the only [humanities] M.A. degree in Colorado Springs, that's where people go," she said. "Not all students are doing this, but a good group of them are."
     The main benefit, according to Olkowski, is that the new master's degree will be open to a much broader group of specialties, making more careers and promotions accessible in fields of study such as English or philosophy.  
"Students will be able to focus on a major area of interest, but they will be required to take courses outside of that major area of interest in order to get their degree," Olkowski said.
While full details of the degree are not yet public, there are nine courses currently approved for the master's program. The next step in establishing the degree is working through budgeting communities before the plan is finalized.
The master's program is still a work in progress, but Olkowski continues to focus on creating ways for students to take classes that interest them, regardless of their major.
Since humanities credits are required for all students, the humanities program offers 20-25 courses a semester that are designed to appeal to many different tastes, such as courses on poetry, history, transhumanism and even one that Olkowski co-teaches about cyborgs.
"What we really try to do is have courses for different interests — courses that interest STEM students, courses that interest pre-med, culture, languages. We also have a couple of popular culture courses," Olkowski said. "If students keep an eye out, they should be able to take a course in an area that interests them, either in person or online."
While COVID-19 has made it difficult to organize as many speakers, seminars and workshops as the program usually supports, Olkowski introduced a few upcoming events that the program offers as further learning opportunities.
For instance, this spring, the Heller Center will offer a photography workshop featuring photographer and literary theorist Pedro Lange Churión from the University of San Francisco, who did a photographic study on the mothers of the Plaza del Mayo in Argentina.
Olkowski said that humanities supports the arts seminars and lectures offered at Theatreworks' Prologue, as well as several outside conferences, including "Through a Glass Darkly," which studies a fusion of the Middle Ages and the apocalypse.