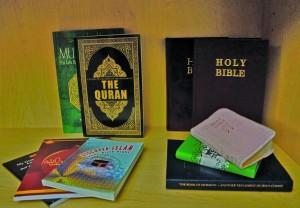 Feb. 8, 2016
Joe Hollmann
[email protected]
An Interfaith Club, which requires no explicit religious affiliation to join, is starting this semester.
The club, in coordination with the Interfaith Youth Core and selected students, will lead a dialogue on religious diversity.
An official start date, meeting time and location have not been determined, but the club hopes to meet monthly.
Jeff Scholes, associate professor of philosophy and director of the Center of Religious Diversity and Public Life, said all students are invited to join the club regardless of what religion they practice.
"There is a need among students where the interest is of other faiths," he said.
Scholes is reaching out to different clubs on campus to educate about the new club. Readings from religious texts, group discussions and events are part of how the club will lead a student dialogue, according to Scholes.
Scholes said there is also a need for more student involvement to start the club.
Trinity Parker, senior philosophy major, is one of the students in charge of gathering student interest for the club.
"I am looking forward to the educational opportunities and creating a space that everyone can feel safe in," said Parker.
Student involvement is highly encouraged and welcomed, according to Parker.
"We will still need a board of leaders, I would much rather pass on those titles to someone else if they are interested and passionate," said Parker.
The club hopes to provide an alternative option for minority faith and non-faith traditions and act as a way for students to discuss different faiths.
"If someone comes to prove their faith is the best, they will be asked to leave," said Scholes, adding that the club is not to debate, but to develop friendship and understanding.
Scholes said there are many religions present on campus that do not have official clubs, including Jewish, Wiccan, Hindu, non-religious agnostic and atheist students.
There are 10 Christian faith-based clubs and organizations officially registered through the Student Life and Leadership Office.
Scholes hopes Interfaith will counter the perception that there are only Christian clubs on campus.
"One of the goals is to build bridges between tribes, and to show that friendship can be made across religious lines," said Scholes.
"The implication is that there are more similarities [between people of different faiths] than you would think."
Religion may sometimes be perceived negatively by younger generations, which can cause problems among peers, according to Scholes.
"Religion tends to divide and separate. It causes problems around the globe, but also causes problems on a college campus," he said.
Parker highlighted another goal of the club – to allow discussion on religious discrimination.
"People need permission to be authentic. They need to feel safe in their beliefs. This club will give everyone a platform to express themselves and the concerns they have about being discriminated against due to their religious practices," Parker said.
If interested, students can contact Scholes at [email protected], or Parker at [email protected] for more information on the club and how to get involved.