2 October 2018
Joy Webb
     It's not everyday that Lana Del Rey releases two singles within the same week, and she has never released a song that is nearly 10 minutes in length. However, no one is complaining.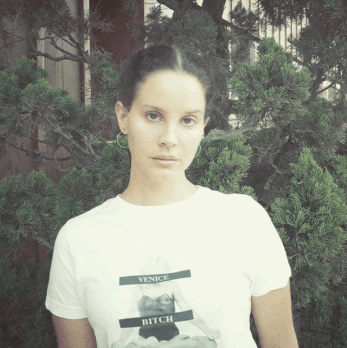 Lana Del Rey's melancholy sound brings a nostalgic feel to the music industry, which there isn't any other music quite like hers in the present time. She is known for her albums "Paradise," "Born To Die," "Ultraviolence," "Honeymoon" and "Lust for Life."
   It is the first time since Lana Del Rey began her music career, or her few songs for movie soundtracks, like "Young and Beautiful" in The Great Gatsby, or "Once Upon a Dream" for the movie Maleficent.
    The two singles, "Mariners Apartment Complex" and "Venice Bitch" were released on Sept. 28, and came as somewhat a shock, since Del Rey wasn't expected to release any new songs.
    Both songs are quite long, "Venice Bitch" is 9 minutes and 34 seconds, and "Mariner's Apartment Complex" is 4 minutes and 6 seconds in length. Normally, Lana Del Rey's songs are much shorter, so it is unusual that one of her songs is almost 10 minutes long.
    Del Rey's music is usually about relationships or heartbreak. These two songs are no exception. In "Venice Bitch," she sings, "You're in the yard, I light the fire\ And as the summer fades away\ Nothing gold can stay\ You write, I tour, we make it work\ You're beautiful and I'm insane\ We're American-made."
    In "Mariner's Apartment Complex," she sings, "You lose your way, just take my hand\ You're lost at sea, then I'll command your boat to me again\ Don't look too far, right where you are, that's where I am." Clearly, both songs are about a love interest, and this is something that almost everyone can relate to.
    Lana Del Rey's release of these two singles will give us something to hold onto until she releases a new album.