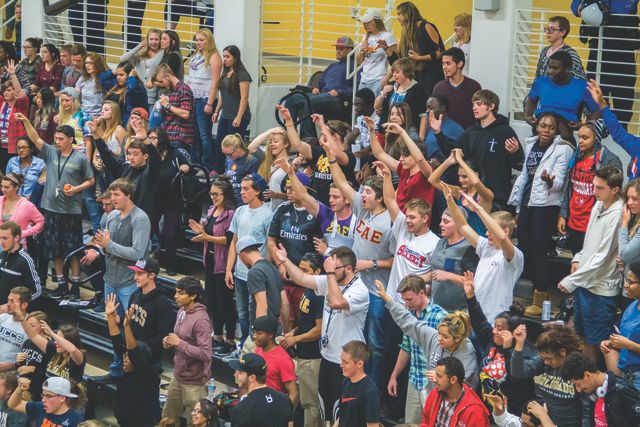 Oct. 19, 2015
Taylor Garcia
[email protected]
In October, basketball programs across the nation get ready for the start of the season. At UCCS, it's a late-night pep rally that lets students get to know the men's and women's basketball teams.
On Oct. 14, Midnight Madness came to the Gallogly Events Center. Giveaways, competitions and team introductions highlighted the night.
The first prize that was given away was a year supply of Nothing Bundt Cakes, which was won through a game of knockout. Another crowd favorite game was delivering a D.P. Dough calzone to the chancellor up in the skybox.
But it isn't just about the teams and the free things.
"It's an important way to get the fans involved and a good way to show them it's more about them than us," said junior guard TreShawn Wilford.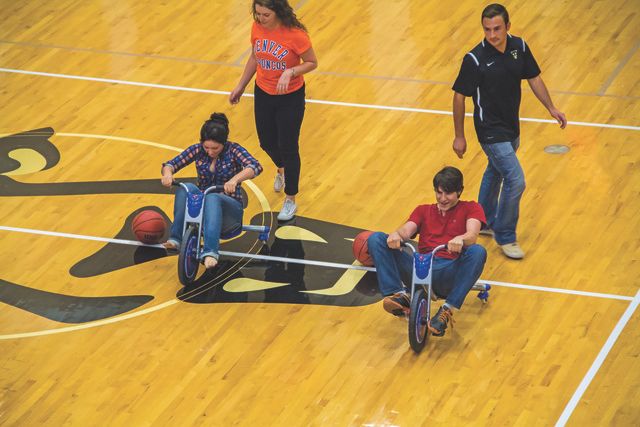 An obstacle course involved making a few baskets, testing footwork on an agility ladder and being a pro at riding a tricycle. The student with the fastest time won a year supply of D.P. Dough.
But the biggest prize offered was a chance to win $50,000. Each student received a UCCS cup that had a number on the bottom of it. All the contestants for each game were randomly selected, and for the biggest prize of the night, one person was randomly selected.
The contestant had 25 seconds to make a lay-up, free throw, three-pointer and then a half-court shot. Unfortunately, the contestant was unable to complete the task.
The two teams were announced player by player with their stats lines with a spotlight on each player.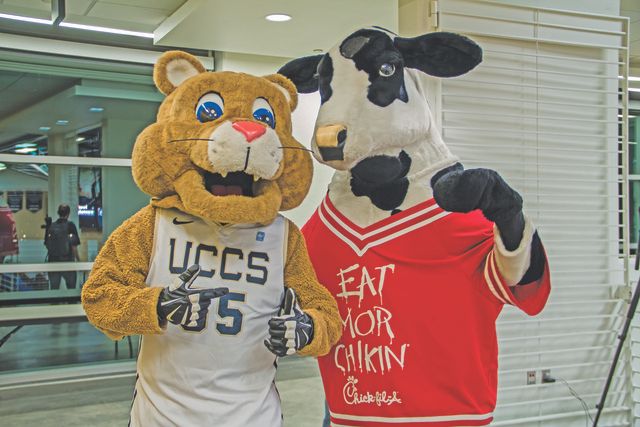 The women's team did their traditional circle chant after being announced. The men's team did a team dance where Alex Welsh, TreShawn Wilford and Elijah Ross solo danced in front as the rest of the team swayed behind them.
The women put on a three-point contest, while the men's team hosted a dunk contest.
The men's basketball first home game will be Nov. 6 at 5:30 p.m. against Northern New Mexico in the Downtown Classic held at the City Auditorium. They are first at Gallogly Events Center against Ottawa on Nov. 28 at 3:30 p.m.
The women's first home game will be Nov. 13 against Oklahoma Christian at the Gallogly Event Center.