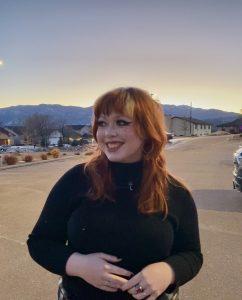 Olivia is a full-time Communication major for Digital Filmmaking and Media Arts. She started at The Scribe in the spring of 2023 as a reporter in the features section.
Olivia avoided journalism for many years, thinking it sounded boring. After taking a writing for the media class in 2022, she realized how interesting and exciting journalism could be.
Olivia hopes to become a travel journalist or work at a fashion magazine in the future. She loves to learn about subcultures and alternative communities. In her free time, Olivia enjoys writing short fiction and listening to folk punk music. She hopes to share more writing with audiences in the future, and maybe even start a band.
If you'd like to talk to Olivia about any of her writing, pitch a story, or join her band, contact her at [email protected]