In lieu of the UCCS Sport Management end-of-year awards dinner, the department has decided to use their event funds to invite a guest speaker with a story pertinent to the times of today within the realm of sports management — Tommie Smith. 
Smith is famous for an iconic moment at the 1968 Summer Olympic games where, after breaking a world record for the 200-meter sprint and taking first place, raised his fist in a Black Power salute in protest of racism experienced by Black U.S. Americans.
     In that moment, at the height of his career, holding 13 world records, he was expelled from the Olympics for his stand against racism because this act went against Rule 50 of the International Olympic Committee (IOC): No kind of demonstration or political, religious or racial propaganda is permitted in any Olympic sites, venues or other areas.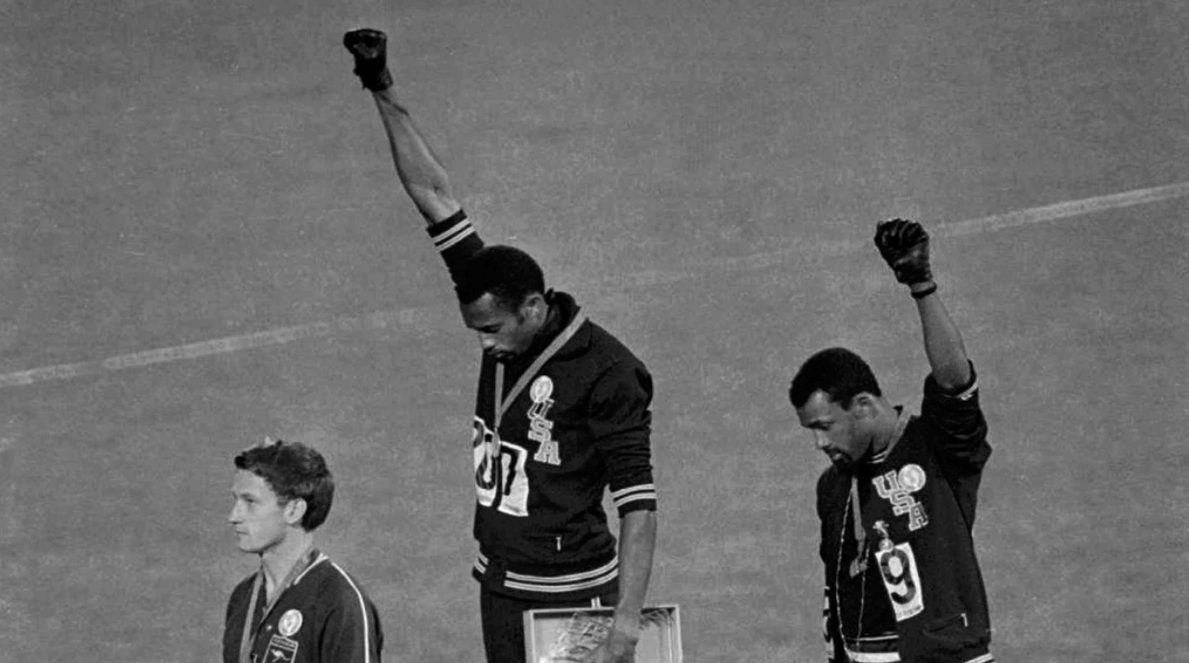 Because of UCCS's proximity to the United States Olympic and Paralympic Committee (USOPC) headquarters and last year's protests in relation to the Black Lives Matter movement, both on the streets and in sporting venues, the Sport Management department decided it was important to have Smith speak to future sports business leaders with the financial endorsement of the Daniels Fund Ethics Initiative at UCCS.
"Securing Dr. Smith as our speaker we felt was the perfect choice," wrote Eric Olson, director of the sports management program, via email, "because of the domestic issues regarding race here in the US but also because of the up-coming Winter Games in Beijing in 2022 and concerns over their record on human rights."
The event, titled "Athlete Activism: Revisiting the Past, Shaping the Future," took place remotely via YouTube on Monday, April 19 with over 155 attendees. It lasted one hour, with most of the time devoted to a moderated Q&A.
After Olson introduced everyone and set the agenda, Smith spent his 10 minutes exhorting students to become personally responsible for their lives and make a difference in their world.
"I truly hope you don't close your minds and believe it's someone else's responsibility to make your life a bed of roses," Smith said. "It's not gonna happen. That thought is a rut, and the only difference between a rut and a grave are the dimensions."
And he had a "love note" for the athletes who attended the event.
"Young athletes, men and women, don't be too cool, freezing is not the warmest way to achieve greatness. Stay in tune with reality. Go to class. Communicate with all the students. They are the ones that will make you great," he said.
After this message, Smith went on to answer questions, moderated by women's and ethnic studies professor Stephany Rose Spaulding and associate professor of sport management Spencer Harris. Topics ranged from his experience in the Olympics to his opinions regarding racism today.
In one of the early questions, Smith was asked why he chose to actively protest instead of boycotting. As it turned out, Smith was a prominent figure in a group called the Olympic Project for Human Rights, which planned on having every Black athlete boycott the games to send a message about racism. The boycott never happened. Smith shared why he and the organization decided not boycotting was important.
"It was time the young Black athlete got involved in social movement," Smith said. "We had said nothing before. All we did was run, win, set world records, and we were told to shut up." This is why a boycott was not enough for Smith or his fellow athletes.
Later in the evening, Smith was asked about former NFL quarterback Colin Kaepernick, who knelt during the national anthem when on the field as an act of protest.
"He purposefully invited himself into sacrifice," Smith said. "Athletes are starting to stand up. Not take over. But trying to take charge of what they feel is necessary because they are the ones that are making these franchises."
His answer went on to say that "sports is politics" because sports is ultimately connected to money.
For over 40 minutes, Smith shared candidly about his life, his thoughts, his opinion, his faith and his journey.
Although Smith's act of protest more than 50 years ago cost him his Olympic career, his legacy lives on and has affected more than the lives of Black athletes. The current USOPC allows and encourages athletes to advocate during preamble events. The IOC is also having conversations about Rule 50 and whether it should change.
And that legacy is finally being acknowledged by the Olympic committee. In 2019, the USOPC inducted Smith and John Carlos, the bronze medalist in the 200-meter sprint who also lifted his fist in a Black Power salute, into the U.S. Olympic and Paralympic Hall of Fame.
Smith was asked if this made up for what the IOC and USOPC put him through over 50 years ago.
     "It solidifies the work in achieving a milestone, these things should never be forgotten," he said. "The USOPC has certainly approved its athletes' representations of times past. … No one is perfect. But by working for equal representation eliminates hate, eliminates wrongdoing."