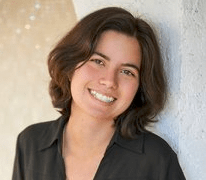 The TikTok sea shanty trend, sometimes known as ShantyTok, began in late December of last year, gaining steam through January and garnering the attention of news outlets from NPR to the New York Times.
Like many past dance and music crazes on TikTok, it would be easy to dismiss this one as cringey or unnecessary. However, ShantyTok has also become a showcase of undeniable talent and a spark of connection in our bleak world. Here's why you should give it a chance.
First, for some context, the trend truly began with Nathan Evans (@nathanevanss), a Scottish mailman and musician struggling to make ends meet before he posted his a cappella cover of "Wellerman," a shanty from the mid-1800s, on Dec. 27, 2020.
Since then, his original video has received more than 12.9 million views and 1.8 million likes on TikTok, not to mention countless duets.
For those unaware, duets are a TikTok feature that allows other users to add onto to someone's video, each new addition stacking to the left of the original on the screen. Other musicians began to duet Evans and each other, the sheer number of them shrinking the original video to the right into a tiny blip and turning "Wellerman" into a true sea shanty.
Often, this led to deep, bass-heavy versions like this one by seven users, including Evans.
Others, like Luke Taylor (@_luke.the.voice_) and Annika Peterson (@anipeterson), dueted the song up to five times, adding different choral parts in each duet to fill out the song. Taylor added two bass parts, one baritone and two tenor, and after him, Peterson added two soprano, two alto and one melody, creating this version.
What's more, instrumental musicians joined in as well, such as Mia Asano (@miaasanomusic), a violinist who added several fiddle parts in her own iconic duet after Peterson. For anyone who wants an even livelier sound, user Cullen Vance (@cullenvancemusic) added 15 more parts on a wide array of instruments in his duet to Asano's version.
The Evans-Asano duet chain took shape incredibly fast, from the original video date through Jan. 3. Later in January, others like Vance continued to add on, but "Wellerman" got its real second wind thanks to a video of two brothers jamming out during a car ride.
On Jan. 10, Promise Uzowulu (@strong_promises) posted this TikTok, in which his brother Frankline is driving and singing along to "Wellerman." The first on-screen caption reads "Get this man off the aux," but as the video goes on, Promise is swayed from annoyance to reluctant head-bobbing to harmonizing with the song.
Their video, which gained 6.9 million views and 1.8 million likes, goes to show that this trend isn't only for people to sing into their headphone mics and collaboratively create a musical masterpiece; it's also something all of us can get stuck in our heads and have fun with, wherever we are.
The Uzowulu brothers' version uses a "Wellerman" cover by The Longest Johns, a British folk music group who first released the song back in 2018. Like Evans, their popularity skyrocketed with the ShantyTok trend, gaining more than 17.1 million streams of their cover on Spotify. Evans himself secured a three-album deal with Universal's Polydor Records in January.
In such a niche genre, this kind of commercial success is unprecedented. But as we've been reminded in virtually every university email since the beginning of the pandemic, we live in unprecedented times. That may be exactly why sea shanties appeal to us right now.
Strictly speaking, "Wellerman" isn't a shanty but a ballad. However, in its traditional use, it fulfilled a similar purpose.
Shanties were shipboard work songs, while ballads were also sung on ships but were not considered work songs. They began as simple chants in the 18th century and developed greatly in the 19th century through the influence of African and African American musical traditions.
Many follow a call-and-response format, with a shanty man calling the verses and the crew joining in for the chorus. The rhythm allowed the sailors to synchronize while accomplishing certain tasks, set a pace for their work and even build community among themselves.
"Wellerman" is thought to have been written by a sailor or shore whaler, possibly a teenager, in the employ of the Weller Brothers' New Zealand whaling company. The lyrics lament a crew's fight to haul in a whale, waiting for a company man to come to sell them supplies ("sugar and tea and rum") and deliver the basic clothing, alcohol and tobacco in which they were paid, longing for the day they would be free of their work and go home to their families.
Underpaid, overworked and isolated — sound familiar? It probably isn't difficult for most of us to imagine how these sailors must have felt. At least they had one thing out on the open sea, one thing we're sorely missing in our self-quarantining: freedom.
A little sea shanty escapism can go a long way to lift your mood and help you feel connected to a soaring chorus of the voices of other isolated people just like you. These kinds of songs are a reminder that humans have always come together, and through trends like ShantyTok, we're still finding ways to do so.
Whether you like the more traditional renditions or house remixes, there's a sea shanty out there for everyone. My personal favorite: this incredibly underrated version of "South Australia" (that's right, I have to be a hipster even about music that's more than 200 years old).
Spotify has even put together an extensive shanties playlist, so there's no reason not to make like a sailor and "sea" what they're all about!