Nothing is promised. If I have learned anything over the last year, it is that things do not always go as planned. Even if you have been making plans for years and have been anxiously counting down the days until the plan comes to completion, plans can change. So, in steps Compromise, Promise's ugly, big sister. Except she is not as bad as everyone makes her out to be.
That is what happened in the event of planning my wedding, which is scheduled for Oct. 10 of this year.
I got engaged straight out of high school. Literally. He proposed at my graduation party. That was back in 2018. I have been engaged for over two years, which, fun fact, is almost twice as long as the average length of an engagement in the U.S.
Patience, I think, is my word of the year — no, the decade, because I could use some of it. For months, I was only focused on school and making the transition into "adulting." I knew we had awhile to wait, and I did not want to make any decisions until the date drew nearer. I told myself I was not going to begin preparations until January 2020. Well, we all know what happened right around then.
At that point, I had my dress and my venue booked. My photographer had her down payment, and I was in contact with a videographer. I knew who my DJ would be. My guest list was pretty set in stone. I felt good, confident and excited that I was finally making plans for the big day.
When COVID-19 hit, I knew that the year I thought promised to be great and full of joy was no more.
During quarantine, I could not even think about our wedding day. I was purposefully putting it off because I was terrified to make any financial commitments (because weddings are not cheap) and then have them fall through, without any promise of refund or reimbursement. I was buying time.
Most importantly, I did not want to put my 150 family members and friends at risk by having the wedding that I had planned on. So, my fiancé and I made a difficult decision.
We decided that a private ceremony with immediate family only would be best for everyone involved. We felt that it was the safest, most appropriate option given the unpredictability of the future and the anxiety of the present.
As I approach my wedding date, I am filled with an unexpected peace. I am hopeful again. Has it been hard accepting all that has happened in the last six months? Absolutely. It has been heartbreaking. But I kept this sentiment in mind: focus on the marriage, not on the wedding.
Whoa. When someone told me this, I was like, "This is the most profound thing I have ever heard." And that is not far from the truth. When you really think about it, people should get married because they love each other, and the wedding is a celebration of that love. Big, well-to-do weddings are nice, but the wedding alone does not validate two people's unconditional love for one another.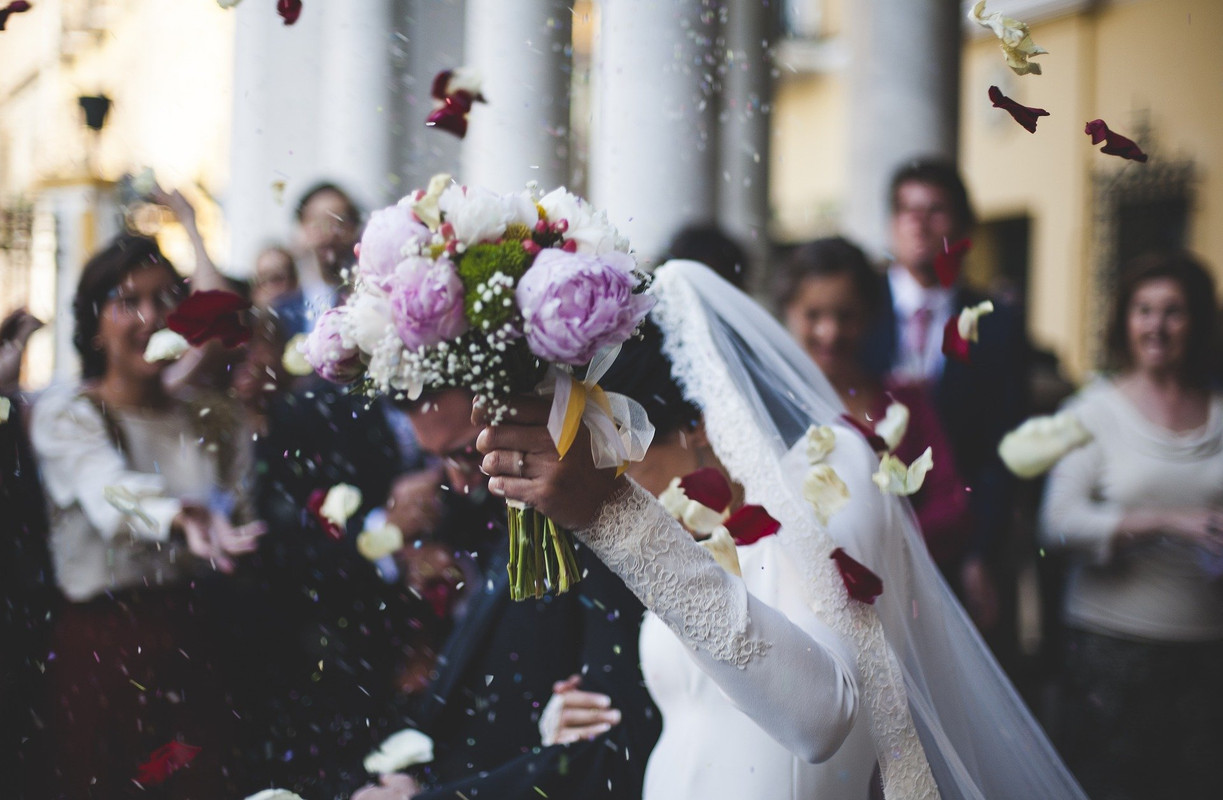 This perspective changed how I planned my wedding and thought about marriage. I know I am not the only one experiencing the frustration, sadness and stress associated with planning a wedding during COVID-19. But I am the only one marrying my husband, and that is something I can smile about and be grateful for.
Disappointment will have no place at my wedding. Disappointment is not invited, but I am sure I will experience it soon, as it is an inevitable in life. In the meantime, Compromise will do just fine in their place.
To other brides and grooms-to-be, my heart hurts for you, too. Your wedding is yours and it is supposed to be one of the best, most exciting days of your life, and it is OK if some of the more traditional aspects of it are missing this year. You get to decide how you want your marriage to begin — all you really need is two people willing to try. Make it beautiful.