A recently published article, featuring UCCS Assistant Professor of Psychology Laith Al-Shawaf, examined how children figure out untrustworthy sources of information through both verbal and non-verbal signals.
"Epistemic Vigilance in Early Ontogeny: Children's Use of Nonverbal Behavior to Detect Deception" was published online in the peer-reviewed journal "Evolutionary Psychology" on Jan. 27.
Research from this study found that by the age of 6, children trust nonverbal signals more than verbal signals when trying to detect deception. Four- and 5-year-olds tend to trust verbal signals more when there is conflict between what the speaker says and their non-verbal expressions.
"The biggest takeaway of this study is that kids' cognition is more sophisticated than many people think," Al-Shawaf said. "They seem to be able to detect deception when a speaker's words don't match their verbal expression. When this happens, kids correctly infer that something is wrong and place greater trust in the nonverbal expressions, which are harder to fake than the verbal utterances."
The study included 83 participants. They were tasked with locating a toy hidden in one or two boxes, but before deciding the location, they watched a video of an adult providing insight through verbal and nonverbal cues over which box had the toy. There were three trials, and each one was different in how the style of communication was expressed.
To ensure the speaker had no effects on the children's decisions, each video was recorded by a different adult. 
According to Al-Shawaf, the study took years to complete, and involved designing the study, conducting research, analyzing the data, writing the manuscript and submitting it for publication.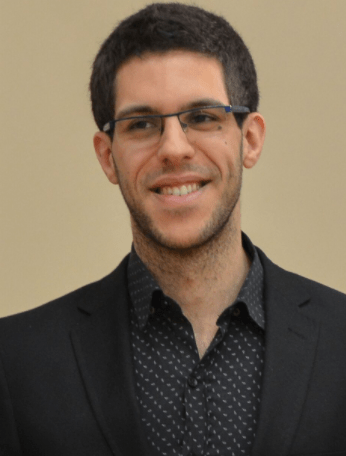 "This process sometimes takes as little as one year but sometimes five years or longer," Al-Shawaf said.
Al-Shawaf, who is the second author of this study, has published over 34 articles. Several of his studies are cross-cultural, including a 16-country study on pride, a 6-country study on anger and a 3-country study on human mate preferences.
He moved to the U.S. in 2017 for his current position in the psychology department at UCCS, where he is also co-director of undergraduate education. He previously lived and worked in Germany, Turkey and Lebanon. He was also a statistical consultant for an online dating company and was named a Rising Star by the Association for Psychological Science (APS) in 2019.
Al-Shawaf shared authorship on this study with a senior research scientist at Boston University, Maliki E. Ghossainy, who was the lead author on this article, and a professor of psychology at the University of Texas, Jacqueline D. Woolley, who was the third author.
They are currently conducting follow-up studies to understand why children can detect bad sources of information when the words do not match the expression.
You can read "Epistemic Vigilance in Early Ontogeny: Children's Use of Nonverbal Behavior to Detect Deception" here. 
Feature Photo by Rene Bernal on Unsplash