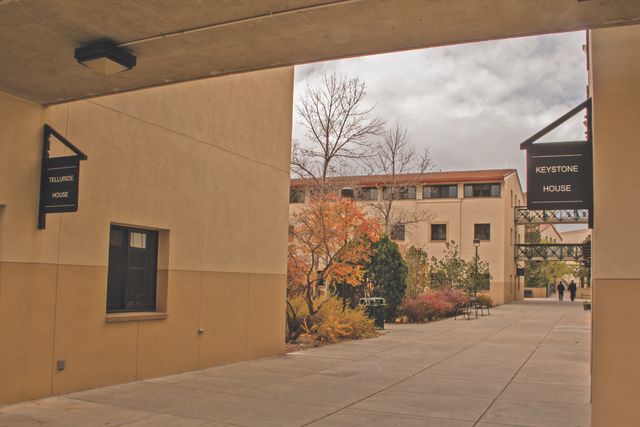 Nov. 9, 2015
Rachel Librach
[email protected]
Moving to a college campus for the first time may be intimidating for some students.
But between RA's, Residence Life and Housing staff and the students themselves, transitioning to dorm life can be easy despite the possible pitfalls of living in close proximity to one another.
"I love everything about living on campus; the view out of my window, the people I've met. I really can't say anything bad about it," said Kirill Stepanchuk, freshman mechanical engineering major.
Like Stepanchuk, freshman Jessica Davis, a nursing major, also said she enjoys support from her RA.
"He's really interactive with us. He really wants to get to know us, what's going on in our life, if we're homesick, or if we are having any issues adjusting to the campus," said Davis.
Ralph Giese, director of Residence Life and Housing, said one of the hardest transitions in life is moving away to college.
He said the RA's offer students outlets to talk and learn about new events or resources they can take advantage of that will help improve their college experience.
"Probably our biggest challenge is bringing a diverse group together and creating an environment that is conducive to living and learning and having a great time with your college experience," Giese said.
"(Our staff is) trained to help students seek out those resources and find ways to connect to people around them," he said.
John Hegg, freshman game design major, said the lounge and laundry rooms always seem to be congested and dirty.
"We're [in the laundry room] for probably twice the length that we should be because it's just so cluttered all the time. I wish the buildings would be kept cleaner," he said.
Giese said he realizes this issue as part of what is to be expected with students utilizing public space.
There are two custodian crews on campus, one for Summit Village and the other newly hired for Alpine Valley.
But Giese said cleanliness is also up to students.
"It's always a challenge in group quarters to keep things clean, especially if someone drops something and chooses not to pick it up. There also needs to be some sense of responsibility among students to help keep their living space and the public space around them clean whenever they leave the room," Giese said.
One advantage students said about living on campus is the convenience for their classes; having the ability to wake up sometimes 10 minutes prior to a class and still managing to make it on time.
"I didn't expect the school to be set up on a spine like it is. I thought all the student housing would be clustered at one end of campus and we would have to walk across the school just to get to class," said Elijah Ross, freshman health sciences major.
Freshman nursing major Kennedy Watson hoped to live on campus for what she called the "stereotypical college experience."
"I thought there was going to be a lot of activities with the students, and there was, and I expected to make a lot of friends just by living on campus, and I know I have," she said.
"I like living in the dorms a lot; my roommates are great, my RA's are pretty wonderful and there's a lot of stuff to do," she said.