Strong. Loving. Capable. Worthy. Resilient.
These are the first five adjectives that come to mind when I think about women: the mothers, the daughters, sisters and aunts; grandmothers, friends, partners and all; the ones that walk this Earth, creating life, nurturing it, fighting for it every day and fighting to be seen and heard, in some cases, fighting for their very lives.
March 8 is the day when we celebrate women. March is the month when we celebrate women's history — celebrating the progress we have made toward gender equality — and it is a reminder that we still need to keep fighting for the respect, justice and fairness that all women deserve.
     Abby Ferber, associate director of the Matrix Center for the Advancement of Social Equity and Inclusion and professor in the women's and ethnic studies (WEST) and sociology departments, commented on what Women's History Month means to her.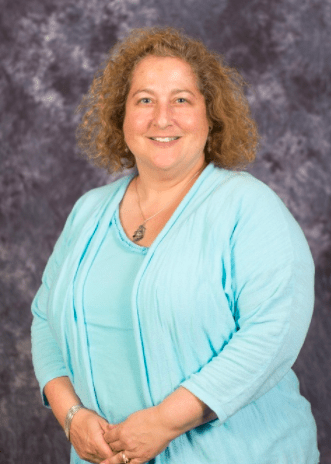 "I have been motivated throughout my life by the story of my great grandmother's life. I never met her, but I was named in her memory. As a teenager she left her family and home in Eastern Europe to escape an arranged marriage, which was the norm in the community at that time. She came to the U.S. on her own and had one cousin living here already. Years later, she learned that her entire family was killed by Nazis," Ferber said via email.
The story of Ferber's great grandmother displays how women in recent history have fought for their rights, and in cases like this, fought for their lives.
"If it were not for her independence and courage, I would not be here today," she said. "Her life inspires me to stay true to my values, no matter how challenging it can become at times. At the same time, losing so many ancestors to the Nazi Holocaust, underlies much of my commitment to social justice, and to work to dismantle all systems of inequity."
Ferber's great grandmother's story shows us how important it is to honor our ancestors by remembering them — their struggles, their triumphs — the stories of all the women who came before us. These women fought for the progress that we are privileged to experience today.
     Roy Jo Sartin, a senior instructor in the history department who teaches courses in women's history, expressed her feelings about the strong women in her family line as well as historical women.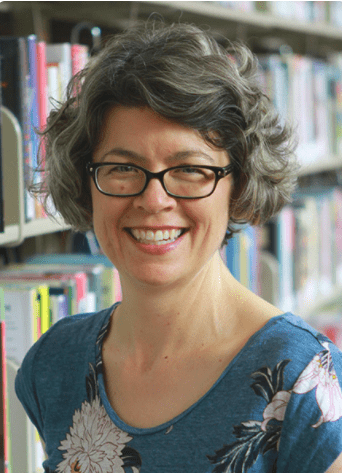 "Women's History Month is important, first and foremost, because it honors the experiences of women, whose voices have largely been omitted from a historical record that, until the latter half of the 20th century, focused primarily on the male public sphere," Sartin said.
"For most of us, Women's History Month means celebrating the accomplishments of individual women," she said, "From political leaders like ancient Egyptian pharaoh Hatshepsut, to scientific pioneers like chemist Stephanie Kwolek who invented Kevlar, from artists like pianist and civil rights activist Hazel Scott, to entrepreneurs like pirate captain Ching Shih, from adventurers like Annie Londonderry who cycled around the world, to those who orbited the world like the first black female astronaut Mae Jemison (and also appeared on Star Trek!)."
Sartin believes that many women were left out of the historical narrative that we often hear.
"But I think it's important this month also to acknowledge all the women whose individual contributions may be less famous and less documented. For the effects of their actions, large and small, public and private, have shaped their (and our) worlds in significant ways. And it is our job, as the beneficiaries of their work, to recognize and honor their experiences and voices when we can," Sartin said.
Sartin's grandmother was someone who inspired her and was a role model in her life.
"It is one such woman that I find inspirational: my grandmother, Freda Pauline Weathers Kimzey (1918-2012). On the surface, her story is unremarkable: a lifelong Texas rancher who raised two children and retired to town. But beneath the surface, there's more to see," said Sartin.
Sartin's grandmother's story, like Ferber's, is one that included hardships, and both women prevailed.
"Born in the midst of the flu pandemic to a large farming family, she studied home economics at a technological college on a New Deal program," she said. "She and my grandfather picked fruit as migrant workers on California farms, and during World War II she was a riveter at an Oregon factory that built pontoon boats. She and my grandfather farmed and ranched in West Texas for decades, but she supplemented their income as a supermarket butcher, a cafeteria lady, and a door-to-door salesperson.
"When they later moved to town, she walked five miles a day, survived breast cancer, and gave up a lifetime of cigarette smoking cold turkey. She taught me to crochet and to play pool, but most importantly to be pragmatic and resilient."
Not all women who are impactful or make a difference are always remembered or in our history books, but it does not mean that they did not leave behind a legacy.
"Would she have thought she lived an influential life? Probably not. But did she shape some lives, some worlds? Absolutely. For that, I find her — and other women just like her, living seemingly ordinary lives — worthy of recording and remembrance during this Women's History Month," Sartin said.
Whether or not we learn about these women in our history books, we stand here today because of women like Sartin and Ferber's grandmothers. We would not have the progress that we are privileged to experience today if it weren't for the resiliency that women have shown despite the pushback from the patriarchy. We honor them always, but especially in the month of March.