Awarded by Arts Midwest on behalf of the National Endowment for the Arts, Theatreworks received a $25,000 grant which will go entirely toward funding performances in the Fall 2021 Free-For-All program.
     This program is geared towards communities and schools in Colorado Springs, according to Theatreworks' Artistic Director Caitlin Lowans.  
Arts Midwest partners with the Shakespeare in American Communities program to connect youths with Shakespeare plays.
Arts Midwest's website says, "Shakespeare in American Communities is a theater program of the National Endowment for the Arts in partnership with Arts Midwest. Through grants to theater companies that produce Shakespeare's works, this program supports high-quality productions and educational activities in middle schools, high schools, and juvenile justice facilities throughout the United States."
In summer of 2019, Theatreworks began their Free-For-All program to connect themselves with the community and schools in the area. The grant from Arts Midwest provides a greater opportunity to do so and helps further the mission of Shakespeare in American Communities.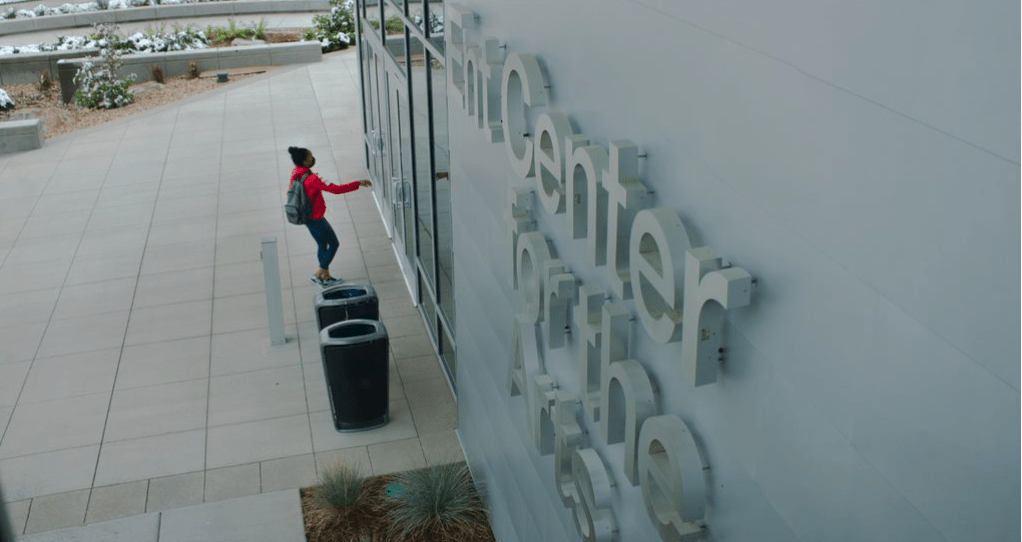 "The grant allowed Theatreworks to build connections and relationships with the schools and focus on a wide variety of schools, no matter their current funding for additional programming. Educating and fostering the next generation of artists and humans is integral to the work Theatreworks does and building more robust relationships with high school students needs to be part of that," Lowans said.  
     Fall 2021 holds plans for a Free-For-All production of Shakespeare's "A Midsummer Night's Dream." The entirety of the grant will go into this production, according to Lowans.  
"Theatreworks will perform in twelve middle and high schools in March and April of 2021, in concert with in-depth Shakespeare workshops in four of those schools," she said.
"Harrison High School in District 2 and the Art Academy at Pueblo County High School are two of our residency partners. Funds will support production expenses like props and costumes, but most significantly they will go to people: actors, designers, and teaching artists, some of whom will be Theatreworks staff and others of whom will be members of the larger Colorado Springs artist community."
     Lowans mentioned that, thanks to the grant, these schools will be able to view the performances and participate in workshops free of charge. 
     Working with the University of Advancement and the Office of Sponsored Programs, Lowans is ensuring that all plans for the grant are done in accordance with its purpose, and she has worked with Arts Midwest to adapt the goals around COVID-19 related limitations.  
     Lowans said, "Immediately after Theatreworks was awarded the grant, each of the awardees had meetings with our Program Officers at Arts Midwest. Arts Midwest worked with each of us to reshape the grant proposals which we had put together in February so that they were applicable to the new COVID-realities." 
     Lowans provided that they are still in constant communication about the presentation of "A Midsummer Night's Dream." Both in-person and virtual performances are included within the purpose of the grant.  
     For UCCS, Lowans also hopes to hold productions on campus as part of the Free-For-All community, after the grant period runs out. They have since partnered with the UCCS Pre-Collegiate Program.  
     "We also connected with the UCCS Pre-Collegiate Program in the hopes that the connections we build around the Shakespeare program could be part of the wonderful work they do to connect with the next generation of UCCS students," Lowans said.  
Being part of the campus, to teach and learn is a big part of Theatreworks' purpose.
"Rebuilding our education program is an essential next step for a theatre company housed on a university campus," Lowens said. "All of our staff members are excited by teaching and planning a project for the next generation of theatre audiences."
     According to Lowans, companies are allowed to apply for this grant again.  
"Our neighbors to the north at the Denver Center and the Colorado Shakespeare Festival have been awardees multiple times" she said. "In addition, we hope that local funders who are committed to local school districts will help us continue the residency program in future years. We want to build [long-term] relationships with local schools."