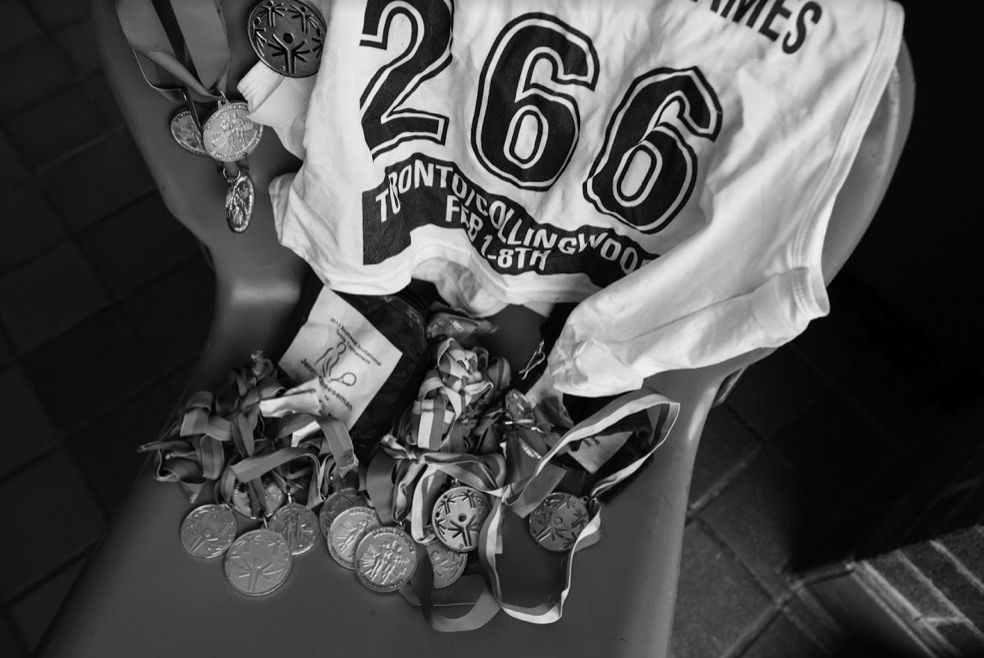 October 3, 2017
Bryanna Winner
CORRECTION: The Scribe incorrectly printed that Jenny Cheeseman is a senior geology major at UCCS. She is not a student at UCCS.
    Located a few miles from the Olympic Training Center, UCCS has seen a few Olympic and Special Olympic athletes make their way through the university.
    One of these athletes is  senior geology major Jenny Cheeseman.
    Cheeseman began competing in the Special Olympics when she was 8 years old. She has competed in various events for the past 28 years.
    In June, Cheeseman came in first place in the 100-meter breaststroke and the 100 medley and second in the 200-meter freestyle at the Special Olympics of Colorado meet at Colorado Mesa University.
    "My goal is to keep doing Special Olympics as long as I can and do the best I can," she said.
    Alongside swimming events like the 100-meter breaststroke, 100 medley and 200-meter freestyle, Cheeseman has competed on several athletic teams, including tennis, basketball and Bocce Ball, among others, in the Special Olympic Games.
     At the state meet in 2013, Cheeseman came in second place in the 100-meter breaststroke and third in the 200-meter freestyle. That same year, she placed third in singles and unified doubles tennis at the Southwest Invitational Tournament in Denver.
    "I also love it [Special Olympics] because I get to meet athletes from different countries and make new friends," she said.
    According to the Special Olympics website, an athlete has to be 8 years old in order to compete in the games and may do so as long as they can; no maximum age limit is required. Training and competitions are open to anyone with intellectual disabilities that meet the age requirement.
    "I like to do Special Olympics. I'm proud of what I do and of my accomplishments," said Cheeseman.
    Cheeseman has also received awards for her time as a Special Olympian, including the 1996 Colorado Special Olympics Female Athlete of the Year. She was also a Special Olympics Hall of Fame inductee.      
    Cheeseman went to the 1997 Winter World Games in Collingwood and Toronto, Canada and placed in three events for cross-country skiing: third in the 1-kilometer race freestyle, second in the 100-meter classical race and second in the 500-meter freestyle race.
    Along with the 1997 games, she also went to the 1999 Summer World Games in Raleigh, North Carolina and placed in two events for tennis: third in singles and second in mixed doubles.
   Cheeseman trains for one hour every day at the Garden Ranch YMCA for the next Special Olympics, which won't take place until next spring in Grand Junction.
    "I usually train with my team the Grizzly Aquatics to prepare for the spring meets. We practice one night a week at the Downtown YMCA, and in Pueblo, we have our area meet for the southeast area meet. All of our state meets are in Grand Junction," said Cheeseman.
    For more information on the Special Olympics, visit specialolympics.org.