While many students wait until after graduation to begin their career endeavors, some students at UCCS have already begun pursuing their dream careers while taking classes. Tori Davis, a senior majoring in health science, started her own small business: a boutique called Body by Tori.
Body by Tori is an ecommerce store that offers practical clothing and accessories, and the mission and message behind the products is to promote self-love. "I would say that my shop is a hybrid of a 'typical' clothing boutique and a body positivity 'centrist' brand," Davis said. "I pull a lot of inspiration from streetwear and current trends, but I like to sprinkle them with self-love messages."
Davis is passionate about health and wellness, art and fashion, and her boutique allows her to express these passions while promoting a positive message. Body by Tori's mission statement is "Love yourself. Love your body."
"I have this weird battle with a lot of body positivity brands whose mission is simply just 'every body is beautiful' statement," Davis said. "This is a complicated thought because yes, while every body and body type is beautiful, having that be the main message is still pushing this weird standard that everyone has to be beautiful and that 'beauty' is what validates you as a person."
Body by Tori is still in the beginning stages, but each "collection drop" centers around a theme and includes clothing items and jewelry that are designed by Davis. Her newest collection will be released in early October and will include many cozy and comfortable items perfect for fall.
The theme for this fall is influenced by angel numbers, specifically the number 444. According to Thought Catalog, 444 represents spiritual awakening.
In her last collection, Davis included fun extras, including keychains, stickers and lanyards in the packages with products shipped to customers. Some of the stickers, for example, said, "All bodies are good bodies."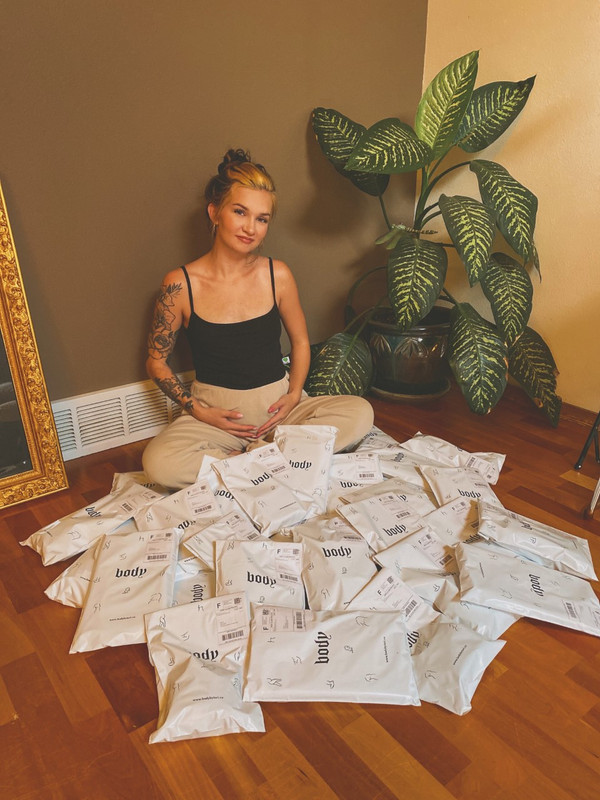 "I wanted to do this because I want every one of my customers to feel valued, supported and good about themselves when they buy something from me," Davis said. "I don't want them to just feel like 'another business transaction,' and I think that's what sets me apart from a lot of other boutiques and brands."
     Keep up with Body by Tori's new releases by visiting bodybytori.co and following the Instagram handle @bodybytori.