A TikTok star with 4.4 million followers recently gifted a homeless man, Tony Rojas, his very own food truck here in Colorado Springs. Charlie Rocket, @charlie on TikTok and Instagram, met Rojas outside a Walmart.
Rojas approached Rocket's Dream Machine bus in the parking lot. In the TikTok that garnered over 35 million views in 24 hours, Rojas says that his dream is "to have a food truck," which came true just two days later through the donation efforts of people around the world.
The Dream Machine is a promotional vehicle under Rocket's Dream Machine Foundation that raises money to support individuals in financial need to make their dreams come true.
     On Oct. 9, Rocket's Dream team arrived at America the Beautiful Park, which is a ten-minute drive from campus. In tow, they had the Dream Machine bus and a white food truck titled "Enrique's Food Truck."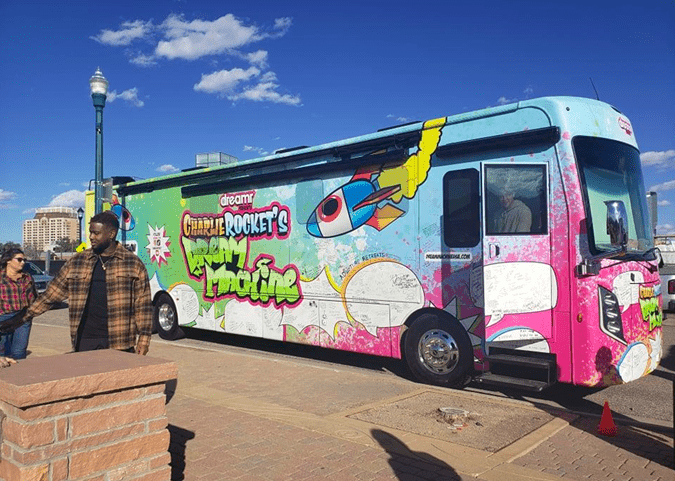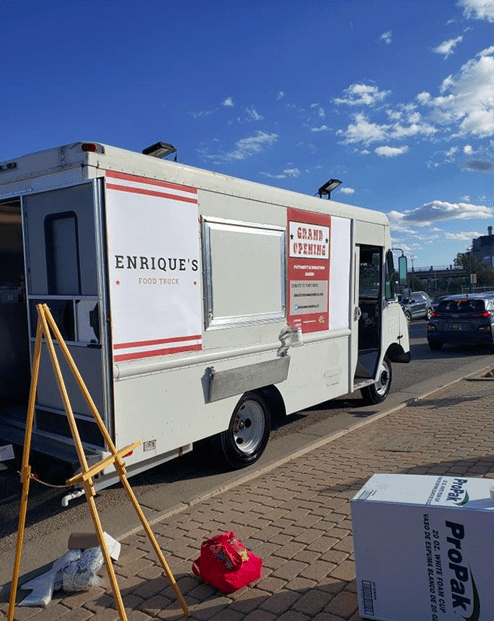 About 150 people arrived to support the grand opening of Rojas' food truck where he served his famous "nacho tacos" which had gained online attention.
While waiting for the team to set up and for the food to be fully prepared, several people lined up by the Dream Machine to write their dreams with Sharpie on the sides of the bus.
"Tony was put on this earth to show others that dreams do come true," Rocket said.
He said that he hoped people would not "let their dreams die, no matter what the circumstances were."
If you would like to donate to help Rojas and his wife afford an apartment and maintain their business, you can do so at DreamMachineUSA. You can also use Venmo to send donations directly to the foundation using @dreammachinewallet.
     The team is hoping to raise $50,000 to ensure Rojas' success. It is still undetermined if the food truck will be in business after its first day, as they wait to determine if it will be sustainable for Rojas and his family.