On Feb. 10, the UCCS Board of Regents authorized two new bachelor degree programs and one new certificate that will be launched in fall 2022. The new programs are the Bachelor of Science in aerospace engineering, the Bachelor of Arts in music and the substance use and recovery counseling certificate.
UCCS created the new programs not only to compete with other regional schools but also to assist students in preparation for specialized fields in an ever-changing job market.
"It just made a lot of sense to go this direction at this point," said Glen Whitehead, co-director of the UCCS music program.
"It's been a few years in the making. The larger scope [is we wanted] an actual B.A. in music for some time. We get a lot of requests from potential music majors out there," Whitehead said.
Previously, music majors at UCCS could either focus on creative music performance or composition & sonic art. The new program seeks to combine these programs and expand upon the old foundation, giving students adaptability and preparing them for careers.
The decision was also a rebranding attempt to help UCCS attract students that might be attracted to other music programs. Whitehead said, "It was a messaging and branding [decision], I think the department has reached a point in the past couple of years [and it has] matured."
The new degree will remain similar in many aspects to the previous system. For example, students will still be required to take nine core credits like the previous visual and performing arts program.
According to Whitehead, "We take traditional formats and traditional training from all genres, [and] we integrate multiple genres in new ways. One of the unique aspects of our program is very creative ensembles that are core requirements."
The new degree will hone in on professional development and give students training to prepare for working professionally and with groups.
"In the past 30 years or so of music, [we are starting to see the] making of systems [that are] more flexible and more grounded in interpersonal collaboration, and that is something that is fairly unique. You only usually find that kind of level of music creation at the graduate level, we're bringing it right into the undergraduate level," Whitehead said.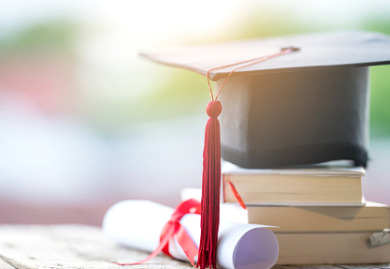 Colorado Springs is a nexus of opportunity for prospective jobs in the aerospace field. UCCS is a member of the U.S. Space Force University Partnership Program, which allows participating universities to "establish opportunities for world-class research, advanced academic degrees, and workforce and leadership development for USSF Guardians," according to the U.S. Space Force website.
The new program will arrive ahead of the Engineering and Applied Sciences Building renovations, slated for completion in fall 2023. The renovations will make the building more energy efficient and — more critically — add upgraded research labs and advanced classrooms.
The current aerospace engineering minor takes students through core aerospace courses such as "Fundamentals of Astrodynamics." The new program will likely keep many of the same requirements and add new courses.
The substance use and recovery counseling certificate will follow a similar pattern to the new degrees and allow students to receive more rigorous training and specific fieldwork in their academic field. The certificate will expand the curriculum of counseling students.
According to the UCCS counseling and human services programs webpage, "students completing these courses will cultivate increased awareness, cultural humility, and cultural empathy through reflective practice."
The certificate arrives together with the expanded Bachelor of Arts in human services program, which recently received grants from the Department of Health and Human Services Substance Abuse and Mental Health Services Administration.
Students who are already specializing in the areas that will expand into the two degree programs or the certificate have the option to apply for the new programs or finish on their current tracks.
To learn more about the current programs, visit the UCCS catalog website here.