Luke Bennett
The UCCS men's soccer team began their season with a match on Sept. 3 against Newman College. The team is coming off a short 2-4 season due to COVID-19 concerns last year.
Though the team got limited play out of the freshman class last year, some individuals did notably well with the time they had. Alex Anderson, RMAC 2020 Freshman of the Year, looks to have another stellar season as he posted up six goals scored last season in his first year on the team.
Another player that shined last season on the offensive end was sophomore Adin Schwenke, who posted up six goals in his freshman season last year as well. Schwenke was promoted to a captain position on the team.
Lewis Wilcox, head coach, said, "Alex and Adin really [exceeded] expectations last season as freshmen and have set the bar for the new class coming in this season."
Wilcox is excited to see how Anderson and Schwenke do this season as they will have a longer season to showcase their talent.
     "The biggest challenge really for our team is just to see how we can do with a normal regular season this year as this season will be longer that last year's season," Wilcox said.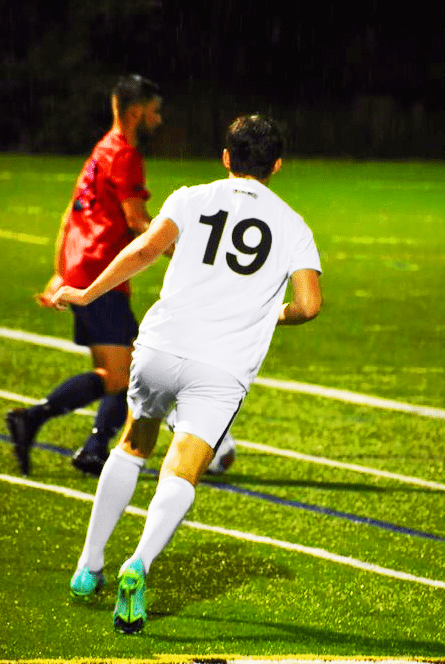 The team played only six games last season. Games this season are scheduled out through the end of October.
"With having a longer season this year, there will be ups and downs," Wilcox said. "But the team is ready for it as, during the offseason, the leadership from the players have been very impressive."
The roster is the same as last year minus one player. Wilcox said he knows that the chemistry between the players is very strong.
"The preseason has helped our players really get focused and fix any issues we feel like we have going into the season," Wilcox said.
The UCCS men's soccer team played Newman College and won 3-2 in their season opener. Newman is a new team to face this year as UCCS did not play them last season.
     "A major theme that I have expressed to the team is that it's going to be one step at a time and one game at a time, and the players have really bought into that theme," Wilcox said.