On Thursday, Sept. 21, the UCCS women's soccer team defended their home turf against the 15th ranked Colorado School of Mines Orediggers.
In a fast-paced start to the first half, #16 midfielder Anna Vince scored the first goal of the game at 12 minutes, with a freekick sailing into the top left corner of the net. UCCS defended well for the rest of the half, with CSM getting two shots, but failing to score in the last minutes of the first half.
In the second half, while the Orediggers maintained a strong and early possession of the ball, defensive pressure by #14 forward Sela Freeman and #5 defender, Abby Barhydt kept the Mountain Lions ahead. Six consecutive shots by CSM fell off target, with multiple saves and deflects by #1 goalkeeper Isabella Whitmore.
Despite being outnumbered in shot attempts, 12 to 8, the Mountain Lions clinched the victory in the 76th minute with their second goal by Sydney Lasater, assisted by Abby Barhydt, winning the match 2-0. The women's soccer team holds a record of 3-2-2 for this season and 1-0 in the RMAC conference.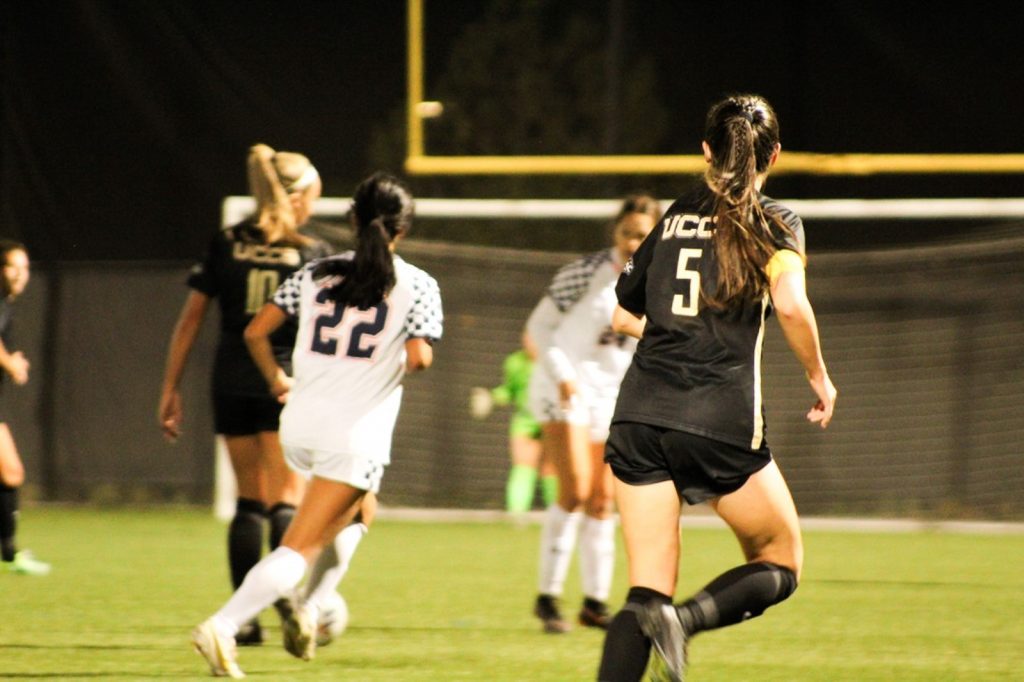 Redshirt Junior #5, Abby Barhydt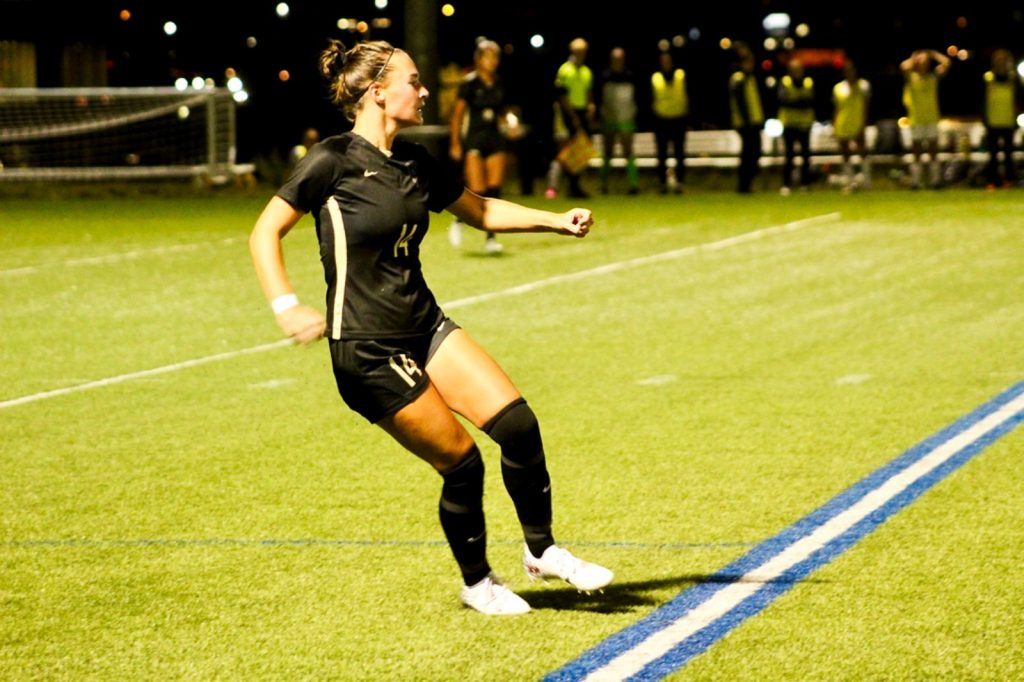 Freshman Defender #14, Sala Freeman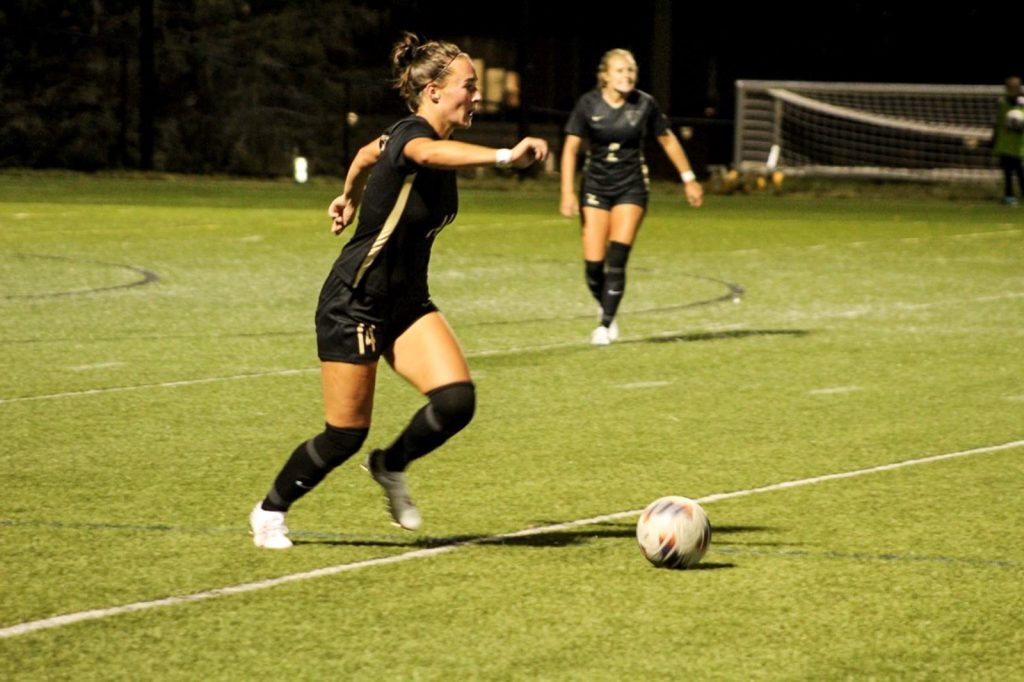 Freshman Defender #14, Sala Freeman
Junior Forward #10, Sydney Lasater