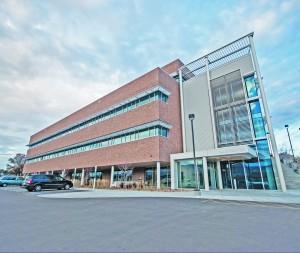 Feb. 1, 2016
Joe Hollmann
[email protected]
The UNDIET workshops are cancelled for the spring semester due to lack of interest.
The 12-week class that aims to provide expert health coaching for lifelong eating habits was scheduled to begin Jan. 20, but no students registered for the winter section.
"Only one person signed up and we need a minimum of five people total to make it a group learning environment," said Julie Anderson, who headed the UNDIET workshop before it was cancelled.
The classes, located at HealthCircle at the Lane Center, were open to the community. The 12-week program cost $325.
According to Anderson, who is also the peak nutrition clinic director at the Lane Center, the workshops were designed through individualized nutrition strategies and sustainable activity plans.
She added that it is important for students to develop healthy habits now.
"What college students do now impacts their future and how they will age," said Anderson.
Some students do not consider the idea of the workshops a necessity.
"$325 is a big commitment, and I'm trying to save up for a car and pay for books," said freshman nursing major
Al Bouchard.
Sophomore international business major Eva Honkanen said she wouldn't use the program even if she bought it.
Freshman psychology major Jake Haugerud said that he can use the internet to research information.
According to Anderson there are other ways to develop healthy habits in the colder months. She recommended getting away from the environment to overcome any tendencies.
"It's all about the portions and balance, not cutting something out of your normal diet," said Anderson.
Anderson added that finding a passion is a good place to start.
"Find an activity you enjoy and really incorporate it into your life," she said.
Anderson said she is also an advocate for eating foods you like.
"The foods (students) can afford and enjoy are going to help meet their (eating and lifestyle) goals," she said.