Old Colorado City embodies the cultural mix of old and new in Colorado Springs. It is filled with buildings from the city's early beginning that host art galleries, restaurants and shops that shift in and out of existence, updating with the times. The permanent yet adaptable nature of Colorado Avenue lends itself perfectly to a cozy café: Jives Coffee Lounge.
Located on Colbrunn Court across from Bancroft Park, Jives is a coffee shop designed as a gathering place for food, drink, studying, listening to local artists perform or just hanging out with friends.
The space is filled with a sense of constant creativity that blends history and modernity, encouraged by the old typewriter in the corner, the red piano in the middle of the shop and the Spanish guitar music playing over the speakers.
There is indoor seating with easily accessible outlets, as well as cozy couches and plenty of games to enjoy together or books to enjoy alone. There is also extensive outdoor seating, and at night, the canopy of fairy lights strung above the street instills a sense of comfort and community, making for a magical experience.
Along with classic drink options such as chai and smoothies, the menu offers creative and exciting new coffee flavors, such as the "Black Sea," a caramel mocha with Mediterranean Sea salt, or the "Red Moon," a raspberry white mocha.
Owner Randy Fair recommends the "White Tiger," which is made with Jives' signature white espresso. There is even French wine available on the extended menu.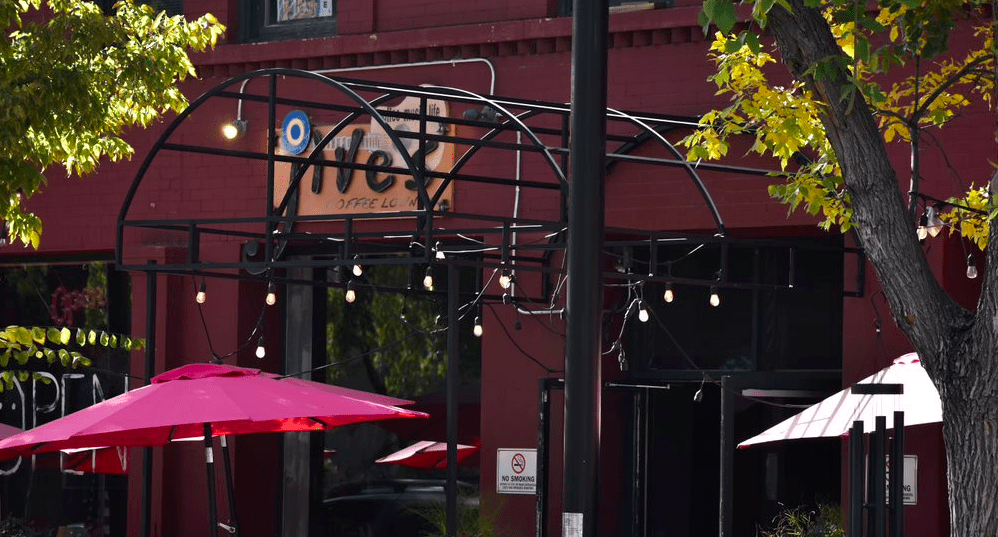 The menu is not limited to drinks, either. Jives offers all sorts of sandwiches, including breakfast combinations and gluten-free options. The "Legendary Skyscraper" and its vegetarian counterpart are a popular choice.
According to Fair, Jives is veteran and family owned. It was created about 12 years ago with the mission of blessing the community, and Old Colorado City offered the "mix of touristy yet local feel" he wanted for the business.
"[Jives hosts] pretty much everything from prayer groups and debate clubs, and exotic car shows to book signings," he said. "We have had over 25 marriage proposals, three weddings, two commercials, eight movie scenes, several reality show scenes and dozens of fund raisers and thousands of concerts."
On the right side of the shop is a stage filled with instruments, encouraging local performers to share their work. Jives frequently hosts music nights, from Wednesday open mics to Irish music on Thursday nights.
Anyone interested in performing at an open mic is given a 15-minute block on Wednesdays to share their talent. More information about musical events can be found on the Jives website.
"[There is] room for collaboration and an atmosphere of sharing and caring where folks can find friends, roommates, and significant others," said Fair. "You can work or play, chill or mingle, and get some of the best coffee and service you have ever encountered."
Overall, the space is meant to cultivate a home for learning and peace, from the chess sets to bookshelves. Jives is calm and vibrant at the same time. It is perfect for an evening out with friends to support some local musicians, play some games and perhaps make a new friend or two.