9 October 2018
Travis Boren
    The Nov. 2 Daniels Fund Ethics Initiative case competition registration deadline is approaching.
    The annual ethics case competition is a two person competition that is great for skill development according to the Director of the Daniels Fund Ethics Initiative Tracy Gonzalez-Padron. The registration deadline is Oct. 10 and is open to any major.
    This is the first year the competition has allowed graduate students to participate, and only schools from southern Colorado are invited to the Nov. 2 competition. The competition has been held annually since 2012 according to the Daniels Fund Ethics Initiative's UCCS web page.
    Gonzalez-Padron says that the fall competition is a perfect opportunity to practice for the larger spring competition.
    The case for this year's competition will be released to registered teams on Oct. 11, and will give teams about three weeks to prepare a 10 minute presentation, according to Gonzalez-Padron.
    "The level of competition has gotten really intense," said Gonzalez-Padron. "It used to be just UCCS." Gonzalez-Padron thinks that people will have a lot of fun with the case for the Nov. 2 competition.
    Students have gotten job offers from the judges after previous years competitions.
    "They see someone and they go, 'Wow! This person can really think on their feet and speak logically about an ethical issue,'" said Gonzalez-Padron. "That's hard to find people who can do that."
    According to Gonzalez-Padron, the competition gives students a chance to prove their ability to make ethical decisions and will be more valuable to resumes than only having an ethics course.
    The panel judges for this year's competition are business people, some alumni and others are recent graduates working in business fields.
    The winner for last year's competition was a team from the Air Force Academy.
    In the spring, another case competition will be held in Denver for all 11 schools that are part of the Daniels Fund Ethics Initiative.
    "We're going to use [the Nov. 2 competition] as a way for UCCS to select students who are good at case analysis and presentation," said Gonzalez-Padron.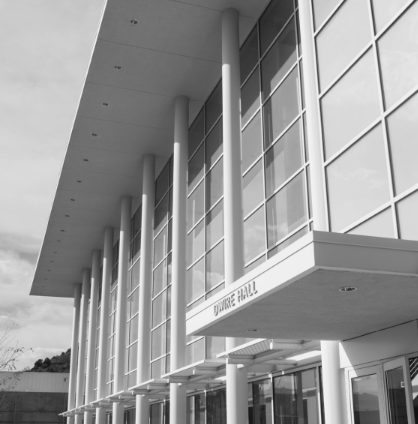 The spring competition will be restricted to business majors, business minors or anyone who is currently enrolled in a business course according to Gonzalez-Padron.
    Andrew Stevenson of the Student Center for Public Trust club competed in the spring 2017 competition.
    According to Stevenson, the case was about a playground equipment manufacturer who had faulty equipment that injured people, and his team figured out an ethical response to the situation. His team's solution was to do a recall, process audits to find out where the fault lied, and sponsored a social initiative.
    "The biggest skills you learn [doing the competition] are team building and real world application," said Stevenson. "You learn how to deal with executives."
    One of the judges was Ken Greene, the chief operating officer of Denver International Airport, according to Stevenson.
    Stevenson is going to compete in the Nov. 2 competition and wants to do the spring competition as well.
    "It's a great way for students to start thinking of their academic careers," said Stevenson. He said that it helps students figure out how to react to ethical dilemmas that they will face in their professions.
    Stevenson also said that the competitions are great for networking and he received an internship offer after competing.
    The Nov. 2 competition will be held in University Center 116 and Gonzalez-Padron encourages anyone who wants to come and see what the competition is all about.