Mar. 28, 2016
Taylor Garcia
[email protected]
UCCS is a campus of growth, with the new Alpine dorms, Roaring Fork Dining Hall and now the Rec Center expansion.
If you've been to the Rec recently, you've probably seen different Mountain Lion athletic teams going in and out of the new athlete weight room added with the renovations.
Historically, athletics has been separate from student recreation because athletics didn't want any of their athletes taking over non-student athletes' areas, explained assistant athletic director Nate Gibson.
He added that using the Rec Center is a temporary solution and that no student fees that went to the Rec Center renovation were used to build the weight room.
Discussions about keeping the weight room after athletics has moved on as a place for club teams to lift are occurring, Gibson said.
"Space is the biggest need on campus right now. Clubs need places to work out and practice. Having a place that can be scheduled out to students and student-driven activities would solve that need."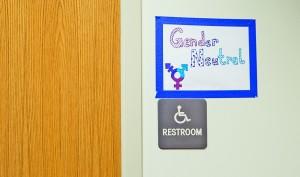 Gibson explained athletics is partnering with the Rec Center to get new weights and equipment that will remain there even after athletics moves. These will be funded by donations from outside groups, he said.
The space is much needed, according to second year master's student Robin Conroy, who is majoring in sports medicine with an emphasis in strength and conditioning.
As the strength and conditioning coach for UCCS volleyball, women's basketball, women's soccer and women's golf, Conroy spends about 10 hours a week in the weight room.
Along with focusing on athlete fitness, Conroy understands the impact of moving the weight room across campus from its previous location in the University Center. That space was repurposed for a gender neutral restroom and meeting space.
"Logistically it is difficult for many of the student-athletes to get their training sessions from practice and between classes, especially those coming from Gallogly such as volleyball and women's basketball," said Conroy.
Conroy said the Rec Center weight room is the same size as the old one, adding that the limited space makes it tough for a whole team to fit at one time.