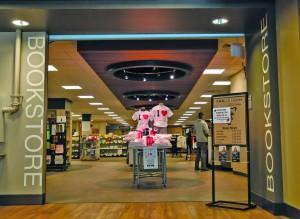 Feb. 8, 2016
Rachel Librach
[email protected]
E-textbooks
With books available to students through the Internet, the UCCS Bookstore looks to stay competitive by offering more electronic choices.
Paul Deniston, director of retail services, provided in an email that this spring, the bookstore partnered with RedShelf, an e-textbook supplier, in an effort to provide students online versions of printed material.
Deniston said the program is still in its early stages, but it is part of their overall business strategy to bring lower-cost options to students.
With textbook purchases, Deniston said the bookstore tries to stay both competitive and transparent by way of their price compare feature on the bookstore website.
Students can take advantage of used textbooks as well as the ability to rent books.
According to reports provided by the bookstore, renting a textbook is on average 27 percent cheaper than purchasing the book. Similarly, buying a used textbook is on average 34 percent less expensive than buying one new.
Merchandise and Apparel
The bookstore sells more than just educational material.
Alana Moran, who oversees the general merchandise buyer division, said UCCS apparel prices tend to catch students off guard. But she said this is because students are paying for the university name and the exclusivity of the item.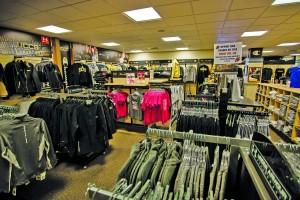 "First we have the cost of the actual item, then more money is tacked on to that because of the licensing fee," she said.
"As far as I've seen, UCCS apparel is only available at this bookstore and that's just due to the fact that we are not big enough to interest other retailers at this time," she said.
The most expensive apparel items in the store are the name brand clothes such as Under Armour and Nike. The higher costs are also affected by items with stitched-on lettering and those that are printed on. The cost difference between the two can be as much as $10 to $20.
Moran said the Bookstore tries to remain competitive with merchandise prices.
"I think a lot of people don't realize that, we try to compete as much as we can with those big box stores. I know it can sometimes come off that the bookstore is pricey, but we really do try to keep our prices as low as we can afford," said Moran.