January 24, 2017
Anne Stewart
     UCCS will experience several administrative changes this semester, beginning with the retirement of Chancellor Pam Shockley-Zalabak, who, after over 40 years with the university, announced that she will step down from her position on Feb. 15.
     This announcement was made just after the conclusion of the fall 2016 commencement ceremony on Dec. 16.
     Venkat Reddy, dean of the College of Business, was appointed by CU President Bruce Benson as the interim chancellor beginning Feb. 16 until a permanent replacement is chosen.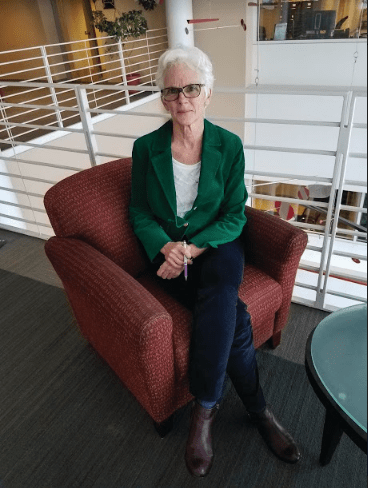 Filling in for Reddy as the interim dean will be Cathy Claiborne, the current associate dean of the College of Business.
     Claiborne's position will be filled by Robert Block, dean of Academics at the U.S. Air Force Preparatory School.
     Shockley-Zalabak joined UCCS in 1975 as an instructor and assumed the role of interim chancellor in October 2001. She accepted the chancellor position in June 2002 after having learned from the previous chancellor and looking forward to future opportunities that would result from the university's potential.
     During her time as chancellor, Shockley-Zalabak said she saw the school through difficult financial obstacles, when campus collaboration helped overcome events like 9/11 and the financial crisis of '07-'08.
     "I think the things I will remember about being chancellor is what we went through…really some of the most severe financial crises that the institution and the country had to face, and the fact that we could think through how to create a plan that both would best serve students and allow us to remain whole and allow us to remain excellent," said Shockley-Zalabak.
     Shockley-Zalabak stated that her accomplishments as chancellor resulted from the efforts of many.
     She said her team worked to find out what they could do more efficiently without sacrificing effectiveness, and would then follow through by engaging the campus in the process.
     "We decided that we would try to control those things that we thought we could infl uence, and not worry as much about that which we could not."
     Claiborne and Reddy will assume their new respective positions Feb. 16.
     Reddy, dean of the College of Business, joined the university in 1991 as an instructor of finance.
     UCCS placed a lot of trust in him to take on the role of interim chancellor, said Reddy. He will serve in this position as the university searches for a permanent chancellor.
     "Dean Reddy has a lot of familiarity with the campus, has a lot of commitment to the campus, and so I am pleased to be working with him to become the interim chancellor," said Shockley-Zalabak.
     Claiborne, who will take over for Reddy as interim dean, has held the position of associate dean of the College of Business since 2007.
     "Dean Reddy has been a fabulous mentor. Just like he has big shoes to fill, I have big shoes to fill," said Claiborne.
     "I'm going to have the opportunity to see the whole picture of the College of Business."
     Reddy said he will evaluate whether he will apply for the permanent chancellor position if he feels he can make a difference for the campus.
     "I take (this role) very seriously. I hope that I can carry some of the good things I've done for the (College of Business) to the campus," Reddy said.
     "I'm excited because the college serves about 1,800 students. Now I get to serve over 12,000 students."
     "She put us on a path of success, so my hope is to continue that momentum she has started."
     Shockley-Zalabak believes that continued retention of quality faculty, adding programs that people want and making sure that work opportunities and financial aid are available to students are actions that will continue to accommodate the growing number of enrolled students at UCCS.
     "We did know that more students needed to be going to school in Southern Colorado, so we aggressively began to recruit, and tried to help students see what their opportunities were here, and why even in difficult financial times they would find a better future."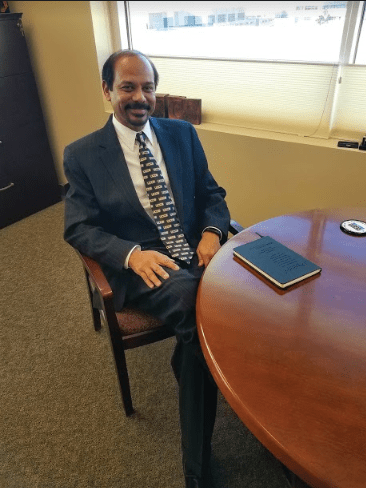 According to Shockley-Zalabak, UCCS has the lowest loan default rates in the state of Colorado, adding that this has been the case for the last five or six years.
     She said that the school's average loan default rate is between two and three percent, in comparison to the state of Colorado, which is 13 percent.
     "We know that (our students) have a very high employment rate of students leaving the institution. Part of that is a real credit to our students. Our students have work experience as well as a good quality education," said Shockley-Zalabak.
     Shockley-Zalabak said that what she worked on as Chancellor as UCCS were the accomplishments of many people.
     Other administrative changes for the Spring semester include Anja Wynne, who is the new executive director of the Human Resources Office.