Capricorn season may have carried us through the holidays and into the New Year, but its day in the Sun is done. That's right, it's high time to wave goodbye to hard-working Capricorn and welcome in eccentric, curious and oh-so original Aquarius.
Aquarius season, which runs Jan. 19 thru Feb. 18, is a season of hyper-curiosity and inspiration. During this time of the year, thinking and planning reign supreme. Moreover, our need for freedom and fraternity is at its highest.
With the Sun in Aquarius, we want to hang with our best buds, brainstorm plans for the future — asking "what if" — all, while challenging the status quo.
     True to its uniquely rebel-rousing nature, Aquarius season has its fair share of storms and sunny skies. So, without further ado, your cosmic weather forecast for the 2022 Aquarius season.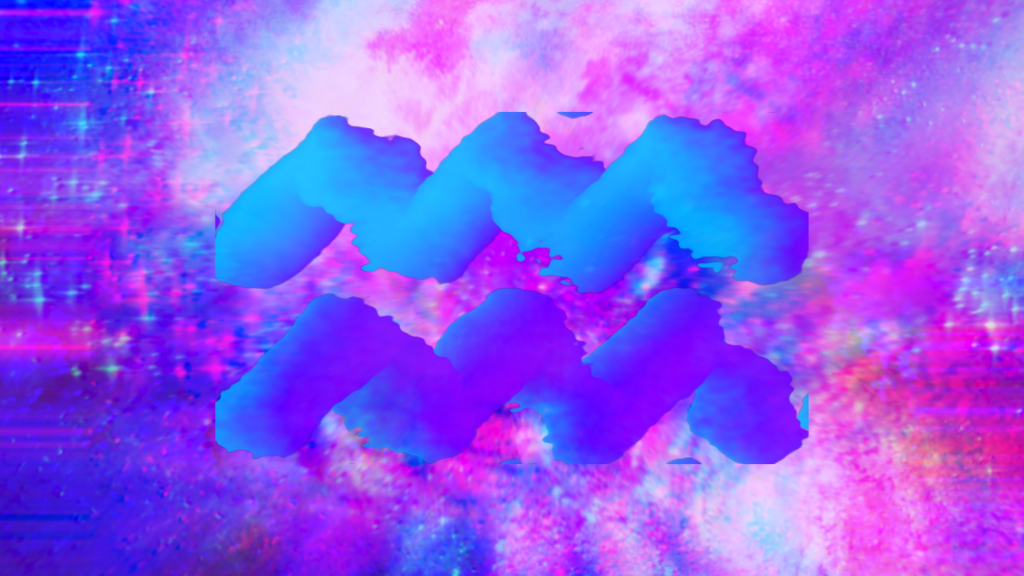 On Jan. 24, Mars, the planet of action and energy, enters studious Capricorn. This transit is great for organizing, building and starting new projects because Mars in Capricorn gives us an extra dash of drive and self-reliance. During this transit, it's a lot easier to tackle big-picture projects and not break a sweat.
The next day, retrograde Mercury (which has been backpedaling through Aquarius since Jan. 14), also enters Capricorn. The planet of communication transited the earth sign back in December, so you should be used to its organized thinking. Unfortunately, Mercury Retrograde aims to challenge that organization with a few miscommunications and missteps. Double check your emails before sending them and make sure you don't text that ex — at least until the planet stations direct on Feb. 3.
On Jan. 29, retrograde Venus finally stations direct in Capricorn (this is the last transit in Capricorn, I swear). Love energy intensifies any time Venus stations direct, so if you've been struggling in that area, you should feel a greater sense of ease. Furthermore, any ongoing financial obstacles or setbacks could also straighten out. Read this Scribe article to find out exactly what Venus in Capricorn means for your sign.
Jan. 31 rounds out the month with a new moon in future-focused Aquarius. If you're lagging behind with your New Year's resolutions, this is the day to set some goals for self-improvement. Saturn in Aquarius is in close connection to the new moon, so sticking to your resolutions and making your goals a reality is a lot easier. Why? Because Saturn is the planet of discipline and structure!
Valentine's Day will mark an important shift in the cosmos. Mind planet Mercury (finally) enters airy Aquarius, once more putting your mind on the far away future. This is a time for brainstorming and blueprinting your long-term hopes. It's also excellent for socializing, since Aquarius puts friendships first. Expect both your social calendar and imagination to get busy real quick.
On Feb. 16, there's a full moon in fire sign Leo. Full moons are usually full of drama, but even more so when Leo is involved. Drastic moves and melodrama, especially in your romantic life, are practically guaranteed. Venus and Mars are also perfectly aligned this day, which increases our need for L-O-V-E.
Rounding out Aquarius season on Feb. 17, Jupiter in Pisces and Uranus in Taurus are sextile. This aspect between the two outer planets is super rare and also incredibly beneficial for pretty much everybody. Jupiter sextile Uranus encourages more optimism and eagerness for change, freedom and excitement.
Investment, long-distance travel and higher learning benefits from this transit — but it only lasts one day! After that, the Sun dives into Pisces, and we have a whole new set of transits to deal with.