Sept. 14, 2015
DeKeveion Glaspie
[email protected]
Colorado Springs is not Los Angeles or Miami where everything fun is right in front of our faces. Here in the Springs, the best places are the hardest to find because they are the true diamonds in the rough.
It's supposed to be the time of your life – late night study sessions, house parties and exploring the city with new friends. But sometimes UCCS students, especially commuter and out-of-state students, don't always know where to go for a good time.
Downtown Colorado Springs is the perfect place get away from UCCS for the night. From catching a casual meal to tearing up the dance floor, Tejon Street is the highlight of downtown Colorado Springs.
Below is a list of places you should be sure to check out on Tejon. Next time you have some free time, gather some friends and hit downtown Colorado Springs to try something new.
RESTAURANTS
Skirted Heifer
204 N. Tejon St.
If you plan to eat here, make it your only meal of the day. The size of one burger is a meal by itself.
A popular item on the menu is the Hangover, a massive burger topped with a fried egg, cream cheese, Bloody Mary sauce and bacon. This meal will keep you content for the rest of the night.
Jose Muldoon's
222 N. Tejon St.
Jose Muldoon's serves $2 margaritas on Thursdays, and is a great place to buy drinks before hitting up the club or hanging out with friends. Close to most of the popular nightclubs, it's a great place to get something to eat to avoid a hangover, if you're OK with semi-decent Mexican food.
Rendezvous Lounge
128 N. Tejon St.
For more of a relaxed night, Rendezvous Lounge is a great place to enjoy a drink and cigars. It's one of the few bars that allows smoking.
The atmosphere of the Rendezvous Lounge is very relaxed and has minimalistic decorations, but manages to look like an upper class establishment. Fortunately for those under 21, this lounge is for ages 18 and older.
One of the non-alcoholic drinks that is a must is their Shirley Temple for only $3. Rendezvous left such a striking impression that it deserves another visit in the near future.
CLUBS & MORE
Cowboys
25 N. Tejon. St.
One of the popular hotspots for students under the age of 21 is Cowboys. Any night is great for 21 and up, but Wednesday hip-hop nights are open to everyone ages 18 and older. Cowboys is a great place to make new friends from UCCS and surrounding schools.
Circa Nightclub
527 S. Tejon St.
Circa Nightclub targets students who are 18-20 years old. Formally known as Sodos, the club, which plays hip-hop and top 40, is great for students on Saturday nights.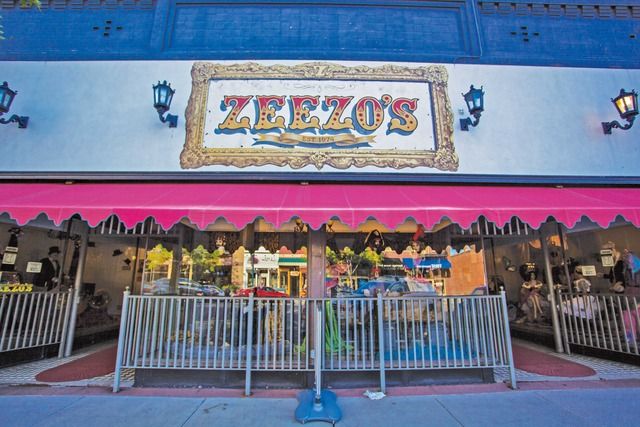 Unfortunately, this establishment no longer accepts military personnel due to past events.
Zeezos Costume Shop
112 N. Tejon St.
Zeezos is a fun place to try on random costumes with friends. With Halloween coming up next month, the shop is the perfect place for a diverse range of themes and accessories. It has three floors of costumes for Halloween and other events that can either be purchased or rented.