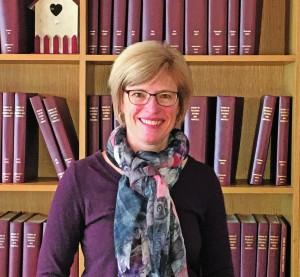 Jan. 25, 2016
Joe Hollmann
[email protected]
When the editor of Colorado Springs' largest newspaper makes a transition to UCCS, it is a win for students and faculty alike.
Joanna Bean, an award-winning journalist and previous editor of The Gazette, will join the UCCS Communications and Media Relations staff, helping to manage media relations and social media content through platforms such as Facebook, Twitter and Communique.
She has over 20 years of public affairs experience in the Colorado Springs area, including as a business reporter, local news editor and managing editor.
Bean was managing editor for The Gazette's Pulitzer Prize winning series "Other than Honorable," and was named editor of The Gazette in September 2014.
"I've admired the university from afar," she said, and if anything were to prompt a change "it would be higher education."
While working in the community, she has seen firsthand the growth UCCS has experienced.
"It has become a driver of the economy, part of the social structure of the city," Bean said.
"I had a wonderful run," she said, referring to her journalism and editing career. "But I'm most excited to contribute and learn from the university."
Tom Hutton, executive director of Communications and Media Relations, said he is excited to work with Bean.
"Universities are complex and hard to understand, and who better to help explain that than a seasoned journalist," he said.