The game room now offers a wide selection of gaming opportunities in a colorful and communal space after renovating and reopening on Feb. 7.
A hard opening on March 8 will announce the name of the new game room, followed by a series of gaming competitions that afternoon. The name was selected from over 1,200 entries submitted by UCCS students as part of a naming contest.
Complete with three gaming TVs and five tables, the game room is equipped to host students interested in a wide variety of games. Student surveys helped University Center graduate assistant Alex Remillard compile an inventory of over 70 tabletop and video games. Students are also invited to bring their own games.
The game room features four video game consoles, including Nintendo Switch, PS4, XboxOne and Super Nintendo Entertainment System. They also offer a wide variety of video games for online and local play, including Halo Infinite, Call of Duty: Vanguard, Supersmash Brothers, Mario Kart, Pokémon and Animal Crossing, among others.
A fourth TV can display projections for tabletop games such as Dungeons and Dragons. The game room has game components for D&D, as well as other tabletop games, including The Game of Life, Magic: The Gathering, Catan, Uno, Cards Against Humanity, Pictionary and more.
     "I think it's really important that students have time to decompress from their studies," Remillard said. "It's part of my philosophy; I believe that you should have a good work-life balance. Using the game room, not only can you relax, but you can also socialize with other people who might have similar interests to yourself."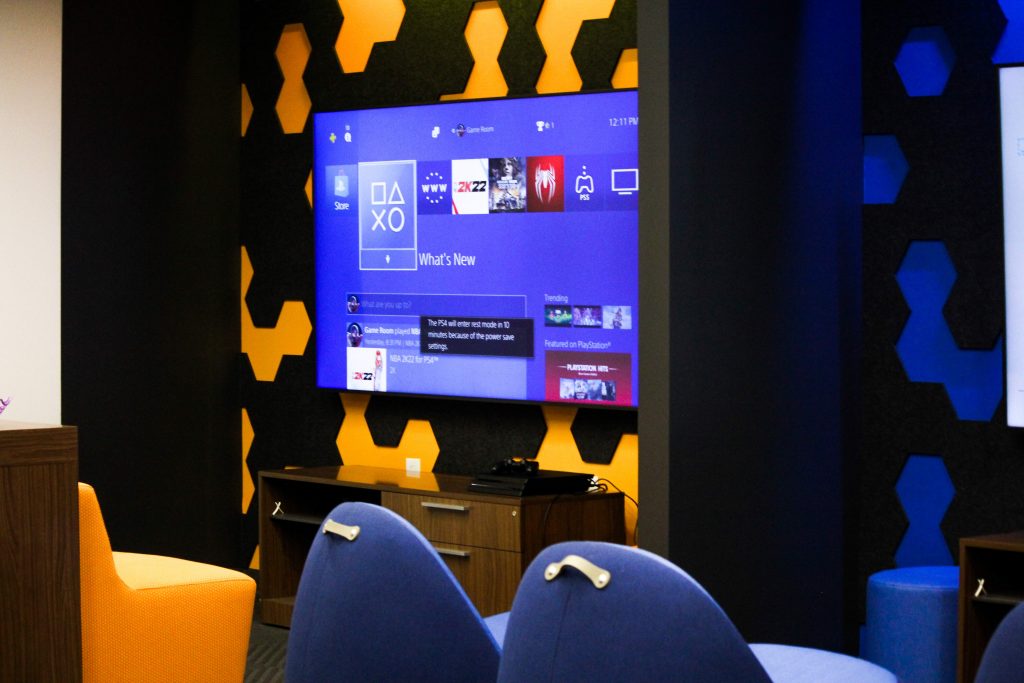 Any student can use the game room with their student ID or student ID number and driver's license. Students are also required to sign an acknowledgement form before using the space.
As of right now, students can show up whenever they want to play. However, University Center staff may introduce a time limit or reservation system as the game room becomes more popular. "We would like to give each person about two hours to play because that would be nice. They get to enjoy their games," Remillard said. "But if there's nobody waiting, we don't care. Go nuts!"
Non-UCCS affiliated guests can also use the game room if they are with a UCCS student during their stay, sign the acknowledgement form and present ID.
The hard opening ceremony on March 8 will start at 2 p.m. Between 2-3 p.m. there will be an opening ceremony with speakers and a name announcement. After 3 p.m., there will be free play and a series of gaming competitions open to all students. Remillard has planned a Mario Kart competition from 8:30-10 p.m.
"I think a big piece of the college experience is connection," said Katelyn Mansker, assistant director for the University Center. "I think the game room really provides that opportunity. Even if you're not a console gamer, there are so many opportunities to go and do something with other people and I think that's a main goal of ours to provide here in the University Center."
The game room is located on the first floor of the University Center across from Clyde's Gastropub and is open Monday-Friday 11 a.m.-10 p.m., Saturday 11 a.m.-8 p.m. and Sunday 2-10 p.m.