November 28, 2017
Quinita Thomas
    Art is a means to express concepts, ideas and at times, storytelling. Starting in December, two artists will show that art doesn't necessarily always need a plotline.
    The Gallery of Contemporary Art will open Iconoclasm from 5 -9 p.m. on Dec. 1 at GOCA 121, the organization's downtown gallery.
    Local artist Jonathan Dankenbring and Corey Drieth, associate professor and co-director of the Visual Art Program, will showcase their art, which includes sculptures and drawings, in the gallery. Students, faculty and staff can view the artwork until March 17, 2018.
    Iconoclasm is the rejection of images and iconography, according to Daisy McGowan, director of GOCA. Drieth and Dankenbring will present their work through the concepts of iconoclasm and minimalism.
    Minimalism is the idea that art needs to have its own reality, according to the GOCA website. Minimalism began in the '60's and avoids symbolism to reject the expressionist movement.
    People tend not to consider art if there is not a narrative to it, according to McGowan.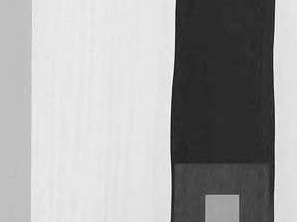 "People become enraged and ask, 'how is this art,'" she said.
    "They think, 'My kid can paint this.' The more involved we become in smart devices and television, the less we think about what we're really putting into our minds and what we're consuming."
     Students can take advantage of their free bus passes and take the city bus to the downtown
    On Dec. 1, those who attend can participate in a conversation with the two artists and ask their rejection of imagery and art.
    "We see imagery in the media," said McGowan. "But we never pay attention to what they really mean. This show is not thinking about images."    
    Both Dankenbring and Drieth's work has been exhibited in various parts of the country. Dankenbring's work has been featured in private collections, while Drieth's work has been featured in California, Louisiana and New York City.
    Dankenbring moved to Colorado Springs in 2015, and taught 2D Fundamentals at UCCS. His perspective on image making is based on an interest in anthropology and how iconography can be used for political purposes.
    Drieth's approach focuses on what he can share with others. He uses lyrics and poetry to evoke intimacy and mystery. His paintings not only look at religion, but also self-reflection.
    A Colorado native, Drieth has taught at UCCS since 2007. He has taught studio art classes at CSU, UNC, and the University of Virginia prior to his time at UCCS.
    McGowan encourages students to attend this exhibition.
    "Students may have had Corey as a professor," she said. "But this show gives them a chance to know their professor in a different setting. It also allows students to be engaged with spaces outside of campus that are connected with UCCS."
    The downtown gallery is located at 121 South Tejon St. The Iconoclasm event is open to UCCS students as well as the Colorado Springs Community.
    For more information, visit goca.uccs.edu.