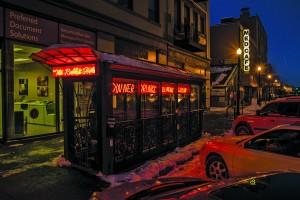 Feb. 8, 2016
Halle Thornton
[email protected]
Valentine's Day is around the corner, and students may be considering asking that cute guy or gal in their class to a nice dinner and a movie.
But finding the courage to ask your crush out and where to go on your date can be overwhelming.
Once they agree to go out with you, you have to figure out where to eat and what movie to see.
For dating tips and tricks for the upcoming holiday, students have their own opinions on how to ask for a date and what to do.
Connor Underwood, a senior communication major, recently asked a girl to come over for a home-cooked meal on Valentine's Day.
"I texted her, but I texted the wrong number, so then I asked her in person," he said.
"Keep it simple stupid," is the phrase Underwood said he is going to follow this Valentine's Day.
Junior economics major Jennifer Scoville said when a guy asked her out on a date over Facebook, she told him she wouldn't answer until he asked in person. He never did.
Scoville said she has a different view on Valentine's Day.
"I think what makes a relationship strong is when you can independently choose a day and time to express your love for someone. It doesn't have to be on the day the market tells you," she said.
Valentine's Day is tricky for anyone wanting to impress their crush or significant other. Asking someone is the first part of the process, so, needless to say, ask that person face-to-face. The text message may be sent to the wrong person.
Restaurants
For students making plans for their first date, there are a few places to take a date out on Valentine's Day. BJ's Brewhouse is highly recommended by many students.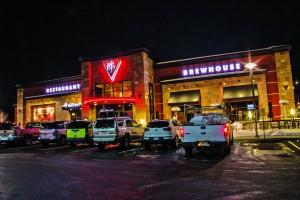 Whether you are of legal drinking age or not, this restaurant is a great place to go for a casual dinner or a romantic night out. The restaurant is close to campus, located in University Village on Nevada Avenue.
BJ's has a wide assortment of drinks, including in-house brewed beers. The restaurant also has a large selection of dishes, ranging from steak to seafood. Reservations are encouraged, so book a table in advance.
If you and your date are feeling more local, take a trip down The Rabbit Hole located in downtown Colorado Springs at 101 N. Tejon St.
The hidden restaurant feels like a scene out of Alice in Wonderland, with a staircase that takes you down into the restaurant.
The restaurant is on the pricey side, but the food is excellent. There is a variety of high-end steak, seafood and pasta. The Rabbit Hole even serves rabbit.
This is a great place to take a date that you want to impress and have an unusual and unique experience. Make sure you call and make a reservation in advance as well.