March 10, 2020

Love triangles, bullying, anxiety and grief … the perfect recipe for a smooth transition through puberty. The twist? When your recipe for puberty is botched, you get a raging telekinetic teenager just looking for a solution to her problems.
Netflix's newest hit series "I Am Not Okay with This" does just what your best coming-of-age pieces accomplish but with that modern, Carrie-esque twist. Jonathan Entwistle's adaptation of the comic of the same name pulls together the themes of "Carrie" for audiences younger and older. This isn't your grandma's horror series, and it's not your little cousin's teenage drama.
Sydney "Syd" Novak (Sophia Lillis) is a 17-year-old high-schooler struggling through her new life after her father's suicide and moving to a new town. Her only solace she finds with her best friend, Dina (Sofia Bryant), another outcast new girl who ends up growing apart from introverted Syd by dating the high school's football star, Brad (Richard Ellis).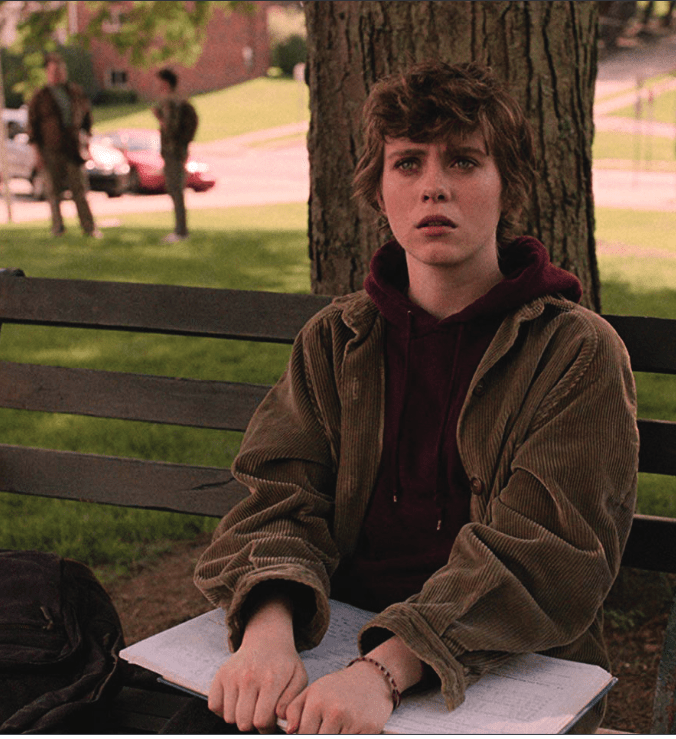 Syd's sudden alienation from her evolving friend leads to her jealousy and concurrent discovery of telekinetic powers, triggered by emotion and channeled through intense outbursts of anger. With the help of her semi-love interest Stanley ("IT" co-star Wyatt Oleff), Syd learns to identify her abilities and searches for control over them, usually with no success.
As many of these shows and films go–e.g. "Stranger Things," "Game of Thrones" and "Avengers"–action outweighs any sort of emotional character development. We crave the catharsis of Eleven destroying the Demogorgon or Daenerys burning cities to the ground. "I Am Not Okay with This" caters to these cravings without sacrificing the legitimate character traits that we need to reflect on.
The problem with shows like "Stranger Things" is that they focus too heavily on novelty tropes and moments, but this series gives reality to the small screen. We aren't there to watch Syd "rage" (as she calls it), we're there to watch how she deals with discovering her sexuality and seeking peace within herself and her friends. Damaged friendships are too real for most of us, which makes Syd's story more heartbreaking, yet relatable.
But no worries if you're only there for the superpowers. Entwistle's unexpected masterpiece hooks you on the first episode with a teaser to Syd's powers, and we can only assume that the first shot, which shows Syd running down a dark street covered head-to-toe in blood, leads to something worthwhile and exhilarating. (Spoiler: it does.)
With Oleff and Lillis reuniting in this series from their sudden beginnings in "IT," "I Am Not Okay with This" gives these actors a place to exercise their abilities with grade-A writing. Without them, I'd wager this show wouldn't be as successful in giving humanity to this supernatural story.