February 20, 2018
Olivia Langley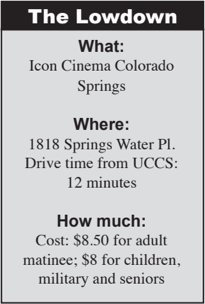 Although technology has made streaming movies a convenient way to watch films, it's hard to beat a Saturday night outing to the movie theater.
    Icon Cinema Colorado Springs opened on the corner of InterQuest and Voyager in November 2017. The theater provides students with a quality night at the movies for a low price of $8.50 a ticket.
    Ticket prices are one of the most appealing aspects of the New Mexico-based chain theater. On Tuesday, tickets cost only $6. The theater also offers unlimited popcorn and drink refills. Adults over the age of 21 can also purchase beer and wine at the theater.
    Each theater room seats 50-130 people, which is smaller than most traditional theaters. The large, comfortable reclining chairs make you feel like you are home on your couch instead of in a public theater.
    Theater goers need to reserve their seats ahead of time online. Viewers are assigned seats, which expedites the movie-going process and ensured that you have a seat to enjoy your show.
    According to an article published in The Gazette, Stetson Snell, theater owner and operator, that he decided to expand to Colorado Springs due to this city's increasing population and business growth.
    "It meets all of the demographic markets that we're always looking for in terms of population growth," he said. "It's been a steady town for years and years."
    The aesthetics of the building itself was like that of most theaters:  the skewed, eye-grabbing design of the welcoming sign read, "Icon Cinema: V.I.P Seating," with a bright blue star in the center.
    The addition of "V.I.P" seating worked toward the appeal of the theater as well. The interior also resembles most theaters; each wall was painted a different color from the next wall it was connected to. The main colors included blues and yellows, and there were posters showcasing upcoming and currently showing films.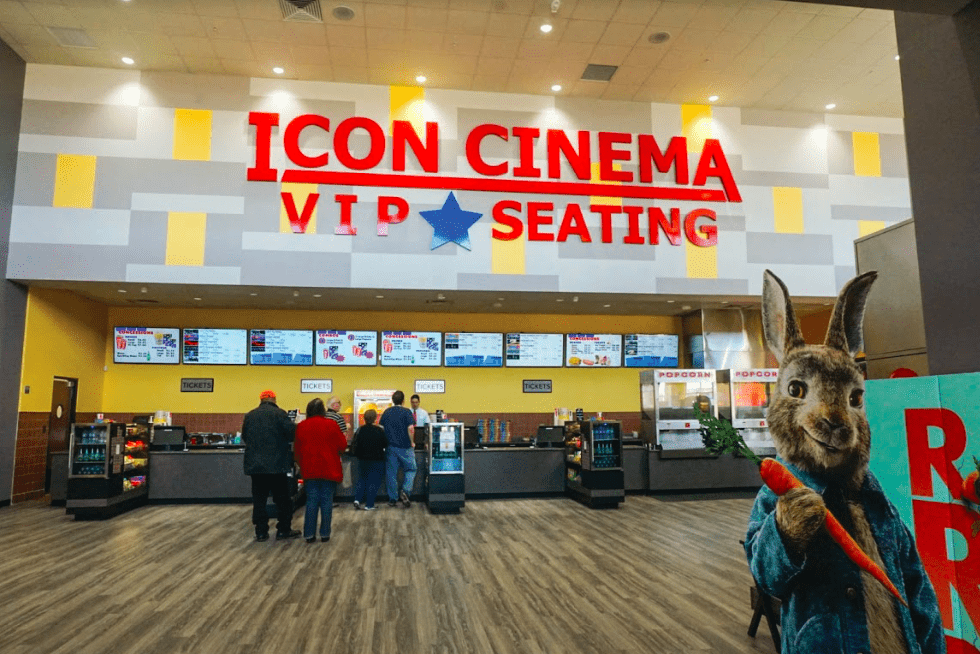 Upon entering, I was met with the concessions stand. A few popcorn machines, candy boxes, vendors with hot dogs and other warm goodies greeted me, and screens behind the workers that indicated prices and which movies were playing at what times. There was a small arcade area with brightly glowing claw machines, racing games, and other fun options.
   The theater I went inside looked to have seated about 40-60 people, which was a welcome surprise. The smaller theater made for a more intimate experience, personally. The electric reclining seats made for a more relaxed experience as well, and were easy to use.
    My experience at Icon Cinema: V.I.P. seating at the cinema made my experience was a spectacular one. From the friendly staff, clean amenities, accessible seating, affordable prices, and colorful aesthetics, Icon Cinema is a great option for UCCS students looking for an enjoyable night out.