October 10, 2016
Anne Stewart
     Students can learn a lot from travelling and studying abroad, whether you are a Colorado native or stepping foot at UCCS from Indonesia for the first time.
     This fall, 270 international students from 43 countries are taking classes at UCCS, according to Yanjie Cheng, international services and recruitment coordinator at the Global Engagement Office.
     One international student at UCCS, junior accounting major Agatha Graselia, came to UCCS from Jakarta, Indonesia, where she was born and raised.
     Graselia moved to Colorado Springs in August 2012 at 16 years old to live with her aunt and uncle. Graselia works in the MOSAIC office where she provides support international students. Aside from her work and classes, Graselia enjoys dancing and trying new foods.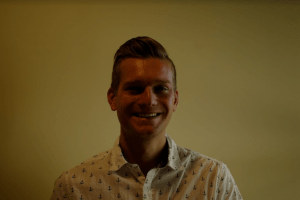 American culture is different than Indonesian culture, according to Graselia.
     "I had to be independent and not have my driver drive me or have a housekeeper fold clothes. I had to clean my own room," said Graselia.
     She used to frequent shopping malls, watch movies and bungee jumped whenever she pleased, but these activities have been hard to access because American life is more spread out, said Graselia.
     She had spoken English from a young age, attended an International School System and was familiar with American pop culture. She did not expect the shift from one culture to another to be so hard.
     Switching from one culture to another, where some people saw her as different, made her feel out of place for a while, but Graselia said she has grown a lot during her time in Colorado and learned some valuable life lessons.
     "I had to figure out myself, who I wanted to be, what I want to be, what kind of person I want to be and what kind of values I want to adopt," said Graselia.
     "Stay true to who you are because you owe everything, up until this point, you owe your personality, your values, your culture, to your heritage. That's what I had to teach myself."
     Andreas Fuchs, a business administration graduate student, is originally from a small town near Stuttgart, Germany. Fuchs started at UCCS in January 2016 after earning a Bachelor's degree in business administration and engineering at Minnesota State University.
     Fuchs is an international student assistant in the Global Engagement Office.
     Having already spent time in the U.S., Fuchs said he was already adjusted to life in America. The people he has met so far have been friendly to him as well.
     "If you contact someone and you have a conversation with them and they really like talking to you, and they help you out, you can become good friends, and that's really cool," said Fuchs.
     One of the biggest differences, said Fuchs, between living in Germany and the U.S., is that college is free, and that the class sizes are bigger there. According to Fuchs, there can be as many as 400 or 500 students in a class, which makes teacher to student interaction less personal.
     In his free time, Fuchs plays competitive intramural soccer and competes on Sundays. He and his girlfriend also like to hike with their dog.
     One of his favorite things at UCCS is the community.
     Fuchs' advice to international students is to get involved on campus.
     "We send out emails each week about events that are going on that are organized by the university or by the International Office, we just tell them to get involved, to do something," said Fuchs.
     "Meet students from other countries, meet domestic students so that you'll see how you develop great relationships, great friends."