UCCS students run many campus operations either on the front lines or behind the scenes to ensure their fellow students have the best college experience.
Today is a chance to recognize their work. On June 28, 1894, President Grover Cleveland signed an act designating the first Monday of September as Labor Day, a federal holiday to celebrate America's workers.
From supervising dining hall operations to ensuring students have what they need to stay in school, every UCCS student worker has learned how to balance a heavy course load with their job responsibilities.
Veteran and Military Affairs office
Jessica Newman is a peer advisor for the Veteran and Military Affairs office in Gateway Hall. She is in her first semester of her MBA after finishing her Bachelor of Innovation in business management. She has worked at the VMA since she left the Army in 2018.
As a peer advisor, Newman helps veterans at UCCS remove barriers that threaten their ability to stay in school. From struggles within the classroom to the possibility of homelessness, there isn't a situation where Newman won't try to help. She works hand-in-hand with the VMA success coordinator to get students the resources they need, but the work doesn't come without challenges.
The biggest hurdle Newman faces as a student worker is the long days working on campus, then attending night classes at the graduate school. Since the UCCS graduate school is designed for working adults, the earliest classes begin at 4:45 p.m.
However, Newman is motivated to help people in the same position she was in. Seeing the results of her work through individual student successes drives her to continue to come to work each day. "Just because you don't need help anymore doesn't mean I don't want to see your face," Newman said.
"I don't ever want a student to leave here feeling like they didn't get the help that they need because it is tough to ask for help. I tell [students] all the time, 'This is the plan that we have going forward, and when you get to the other side of that plan, we don't want you to stop coming in here,'" she said.
Newman is also motivated by her coworkers, who she said are responsible for pursuing her graduate degree. "I struggled to see potential in myself, and the people in this office really pushed me to get me there. … I probably wouldn't be in the MBA program if I didn't work here."
UCCS Bookstore
Jasmine Alberty, a sophomore aerospace engineering major, has worked as the lead cashier at the UCCS Bookstore for the past year.
After working at a Subway and a paintball arena, Alberty said the UCCS bookstore is by far her favorite workplace. She likes the flexibility campus employment allows with her school schedule as she peruses her passion for space and space travel in her studies. Until she reaches her career goal of designing planes, Alberty is happy to be involved with the UCCS community at the bookstore.
Completing a full class load while working takes self-discipline and good time management, the most challenging part for most student-employees. However, this challenge is precisely what Alberty enjoys most about her job. "My favorite part is growing as a person because I have to balance work and school. I get to become a better leader and become stronger as a person."
The different stresses from work and school can bleed into each other if the pressure is not addressed. Alberty said meditation helps her not bring work stress into her studies and vice-versa.
Dining and Hospitality
Senior computer science major and philosophy minor, Victor Eckert, works as the residential student supervisor for Roaring Forks dining hall.
Eckert is in charge of ensuring all the food stations are running smoothly and dining hall operations are efficient: an already challenging task made more difficult by the shortage of employees.
"The Lodge recently just closed their dinner hours so we could bring more people over here. Just to make sure we could have one area where the service was up to snuff, as opposed to having several dining halls open with lackluster service," Eckert said.
Eckert enjoys the people skills he has learned through his supervisor role, which he feels will help him when he gets into the computer science field. "Most programming people aren't 'people-people,' so my position is giving me a chance to really nail down, and iron out that people relations type thing," he said. "It's broadening my skillset in a way my curriculum has trouble with."
The people Eckert works with every day are his favorite part of his job. He praised his fellow employees for their ability to work together through challenging times. "Everybody I work with, everybody I report to and everybody that reports to me is super friendly, productive and always engaged. … Everyone is willing to coordinate and work together to make sure everything is as good as we can make it," he said.
Eckert works around 16 hours per week, and the most challenging part is switching the mental states between work and school, he said. While a student, he has a singular focus and only needs to worry about getting his stuff done. However, at work, he is more concerned about his team and how everything is getting done.
"It is kind of that broadening of the lens from a singular focused to a more broad group focus that I think is the biggest challenge for me," he said.
Planning is a student-employee's best friend, Eckert said. He starts each week with an action plan on how he will complete all his assignments, but even with expert planning, the stresses of work and school can become overwhelming. Eckert said when he becomes too stressed, he reminds himself that those feelings aren't permanent, then identifies the issues causing him stress and addresses them to get back to a stable situation.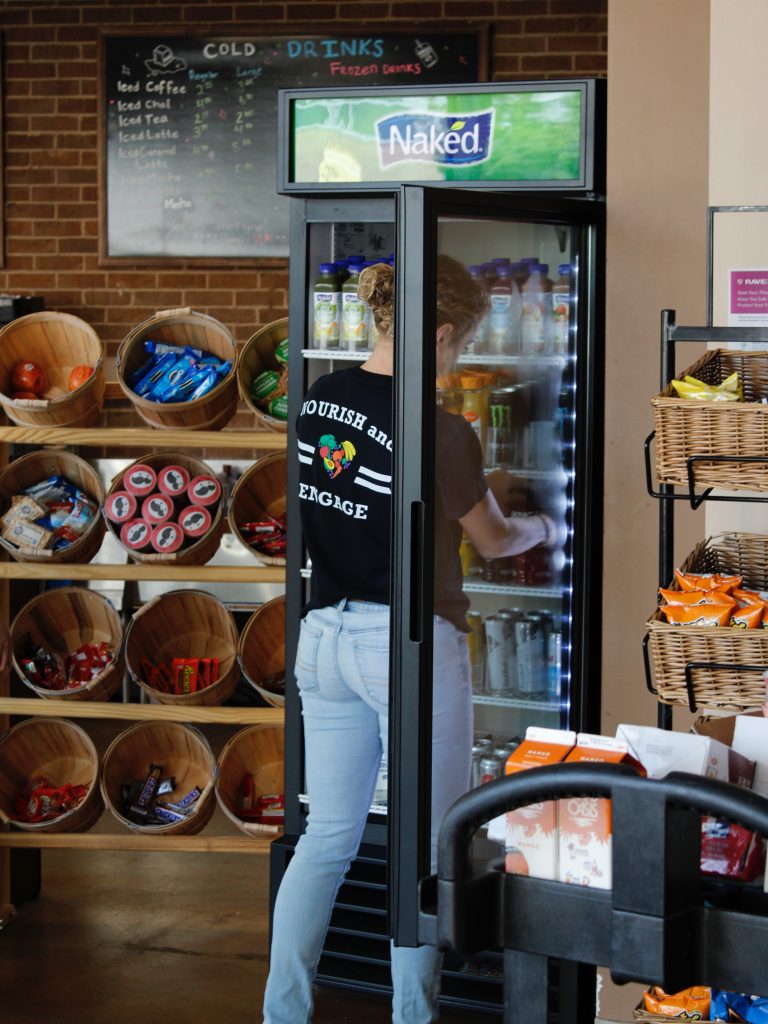 Parking and Transportation
Jake Slover is a senior business management major who works as a parking enforcement officer for Parking and Transportation Services. Taking his love of vehicles to his professional life, he hopes to use his degree to become an operations manager for fleet logistics or construction.
Slover likes being outside and helping people, and working for Parking and Transportation allows him plenty of opportunities to help students. Whether jumping a dead car battery or giving directions to new students, the parking enforcement officers do much more than hand out tickets. "We're just here to help people if something happens," Slover said.
Time management is the biggest challenge Slover faces as a student-employee, but he feels that UCCS does a good job of ensuring work doesn't interfere with his class time. "I can't work when I have a class scheduled, even if I finish up early. So, I don't have any complaints about it."
However, without scheduling, Slover said he wouldn't be able to balance school and work as well. "You have to schedule. For me, at least, I am very deadline-oriented, and if I don't schedule things out, I will forget them," he said.