Sept. 2, 2013
Dezarae Yoder
[email protected]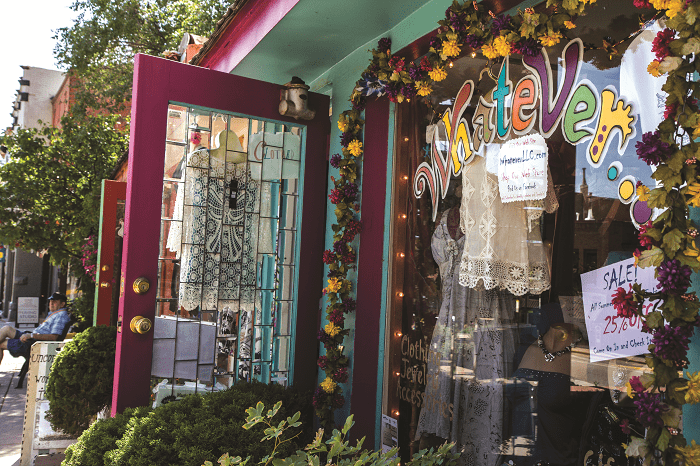 Fire and the recent flooding have wreaked havoc on the mountain town of Manitou, and unfortunately for the local economy, it's not just the landscape that's been impacted.
"It's going to affect our sales tax. At this point I don't know how much," Rebecca Davis, the city finance director, told The Scribe.
"And of course as a tourist town, we live and die by our sales tax … I'm afraid I have to be non-committal about the long-term affects. I just don't know," she said.
Davis added the city seems to look better in 2013 than it did in 2012 but is awaiting the August sales rate report, which will be released later this month.
"This July is definitely better than last year," stated Davis. "Our first week in July last year was oddly quiet. It was very, very strange. I feel this July was very, very good … in comparison. July of last year we did not have good sales tax."
Terry Milar, owner of the Keg Lounge and a University of Colorado alumna, feels similarly about the loss of tourism due to the weather and, like many, is just looking to make it through the year. "We didn't expect it again this year this bad," Milar said. "Guess we should have."
Business owners have taken a hit during the past two months. With July and August being two of the peak tourism months, the severe weather has caused financial hardship.
"I do think the town will come out of it, but it's going to take longer than I can weather," said Wynne Walker, owner of boutique Whatever. "The flooding has just wiped us out, and since the first fire, everything has just gone down."
The severe weather and its erratic nature left locals, business owners and officials apprehensive.
"We've had some days where we've had some flash flood warnings and nothing has happened," Davis said.
As KRDO reported last month, Manitou will be facing these weather hardships for the next decade. For now, many will stay, but some predict a harsh reality.
Unfortunately, I think in the next couple of years or so … there will be a number of people pulling out," Taos Maos owner Janis Hawley told KRDO last month. "After a while, people will just give up."
Due to the added financial stress to boutique Whatever, Walker will be taking her business to another state. "I'm very optimistic for the town, but I have no other income," she said. "We have equal flooding for the next three to four years. Then we have two years of a little less flooding, and hopefully by seven years it will be back to normal."
Walker notes those who actually live in or near the area that continue to patron the city. "Bless the locals," Walker said. "They have really made the effort, but unfortunately they don't make up for the tourists."
Davis echoed, "I think people who live nearby are trying to be supportive by coming here and shopping and going to dinner. It's kind of one of those, 'we're all in this together.' We certainly do have a lot of home town spirit."