In times that are challenging and isolating for many members of the UCCS and Colorado Springs community, connection to others through service is key.
Luckily, there are still many great opportunities available for students to get involved with leadership and service projects, many of which are being conducted through UCCS clubs and organizations.
Lexie Shearer is a freshman and pre-nursing student in the LIVE Leadership Program. The program spans four years and includes an annual scholarship and a Gateway Seminar course for freshmen. As a part of this class, Shearer and a group of five other students organized a trail clean-up at North Cheyenne Cañon Park.
Shearer said that the pandemic has presented challenges for finding projects that everyone was passionate about. Originally, the group had ideas such as writing cards to veterans or volunteering at a local homeless shelter. These activities posed a greater risk of contracting COVID-19 because they were indoors and in close proximity to others. Shearer said the trail cleanup project "allowed us to stay socially distanced, wearing our masks and gloves."
Stephen Cucchiara, director of community service on campus, said, "As a department, we are exploring ways to offer small, safe, drop-in service opportunities that benefit some of our community partners, without students having to leave campus and risk any additional exposure."
Cucchiara said that while many service projects have been cancelled or postponed, some good has come out of COVID-19.
He said that the pandemic "has given us time, as a department, to reflect on how we want to offer service opportunities and spread awareness about the importance of volunteerism and community engagement."
Other organizations on campus are also participating in service experiences.
"While [COVID-19] has presented its challenges for our club, it has also made the connections and community created through the club much more valuable," said Alisha Jo Silkey, a sophomore majoring in psychology and philosophy with a minor in leadership. She is a member of the newly created UCCS Feminist Club.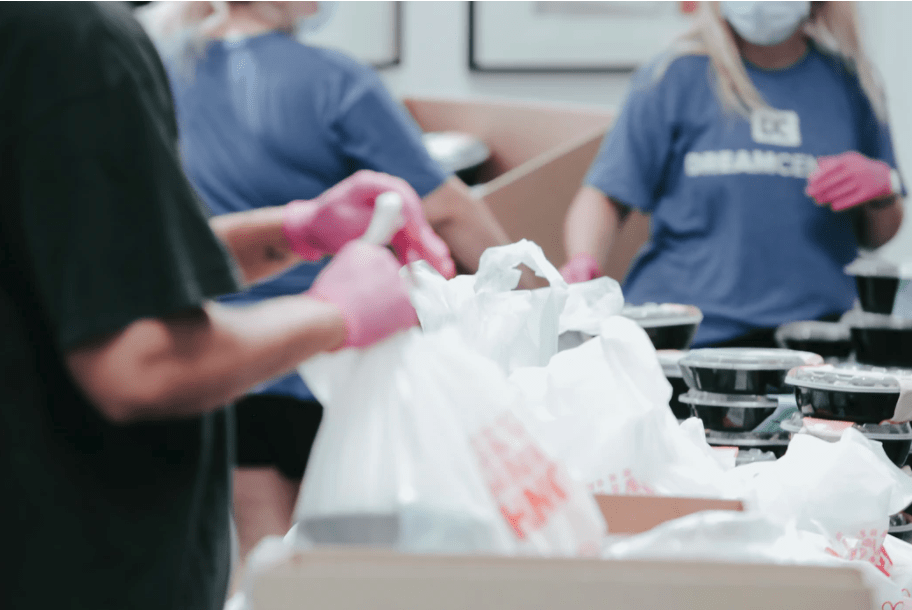 The Feminist Club is composed of women, men and non-binary students in the UCCS community and meets once a month to discuss privilege, inequity and strategies to fight for equality.
Silkey said, "The main goal in our volunteer effort is to have a positive impact on our community and create time to bring our club members closer together. Our club members have a passion for equality, empowering those around us and creating a better future for the coming generations."
Members have been raising money to purchase sustainable feminine hygiene products to donate to the Springs Rescue Mission and are planning a social event at The Place, a Colorado Springs homeless shelter for youth. These events would allow members of the club to form relationships with other organizations and individuals in the Springs.
The club also has a trail clean-up nature hike coming up. This hike will allow club members to appreciate nature as a group while making a lasting impact on the community.
Silkey said that the pandemic has had a definite impact on the types of service projects the club is able to participate in. Members want to connect with many different groups of people in
the Springs, but COVID-19 makes it challenging to have contact with high-risk groups such as the elderly and people with disabilities.
If you'd like to become involved in community service on campus, many volunteer opportunities can be found on Mountain Lion Connect.
Editor's Note: Joy Webb, the Co-Editor-in-Chief of The Scribe, is the President of the UCCS Feminist club.