Seth Porter is the head of the Donald E. Stokes Library and the assistant director of digital teaching, learning and scholarships for Princeton University Libraries, but he will soon be joining the UCCS community.
Porter is set to begin the position as Dean of the Kraemer Family Library on April 26.
"I'm really excited to kind of get my fingers on the pulse of UCCS," Porter said. "To figure out what is needed and what we can do to assist in the teaching and learning and research mission of the institution."
Porter chose UCCS for a few reasons, one being that the university is a public regional institution with a high research footprint. According to Porter, UCCS is also market-facing with business, nursing health sciences and engineering, which are aligned with local industry.
UCCS is also similar to the University of Alabama in Huntsville, an institution Porter worked at previously.
"I saw the opportunity to work at a similar institution, in being in an executive position at that type of institution where you're making a real impact on people's lives," Porter said.
Porter, a Wyoming native, is also looking forward to moving back west, which he considers home. He is also excited to be in Colorado because of the weather. He currently lives in Philadelphia, Pennsylvania.
"The weather's a lot better in Colorado, so I'm happy to go back West—a little closer to home, but better weather," Porter said.
When Porter comes to UCCS in April, he hopes to continue the work the library has done in growing education technology, digital scholarship and supporting the research and learning needs of the curriculum. He is hesitant to say more about what he will do as the dean, because he wants to be user-focused and learn about how he can best help the staff and students at UCCS by experience.
"I don't want to come in and say I'm going to do A through Z because I want to figure out what is needed first," Porter said. "I want to talk with the librarians, talk with the students and talk with the faculty to figure out what is needed."
Porter has been the director of Donald E. Stokes Library at Princeton University since 2018; he oversees operations, collections and staff. Throughout his time at the library, he has worked on being user-focused and incrementally improving service programs and collections based on that. According to Porter, his largest accomplishment there was having a close team that worked well together.
     Porter is also the assistant director of digital teaching, learning and scholarships for the Princeton University Library system, where he serves in an executive leadership capacity. He is also involved in a project that will be launched soon and will create direct access to publishing journals from Princeton faculty free of charge.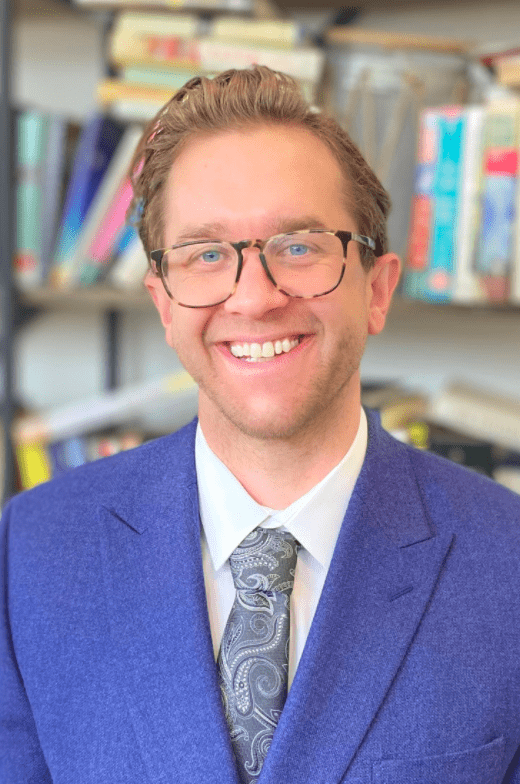 "So, folks can publish journals, specifically like high impact research journals from Princeton faculty," Porter said. "And they can do it where it's completely open access and free to the user; so, there's not a paywall."
Porter also worked in several managerial and librarian roles before joining Princeton. These include positions at the Georgia Institute of Technology, the University of Alabama in Huntsville, the American Academy of Dramatic Arts, the Fashion Institute of Design and Merchandising, Huntington Beach Public Library and the Los Angeles County National History Museum's Research Library.
Porter earned his Bachelor of Arts in History from the University of Wyoming. He then went on to earn his Master of Library and Information Science from San Jose State University and Master of Public Affairs and Policy from the University of Alabama in Huntsville.
He then worked on a doctoral program in higher education at Georgia Institute of Technology before transferring to a doctoral program in public administration at West Chester University. As of April, he will be working on his dissertation.
Outside of his managerial and librarian roles and ongoing education, Porter likes to travel, exercise and try out different restaurants, since he is a self-described foodie. His traveling hobby has been put on hold during the pandemic.
He is looking forward to the exercise and outdoor culture in Colorado, including the opportunities to hike; in the past he hiked one of Colorado's many fourteeners.
"I can't wait to jump into kind of the exercise culture of Colorado Springs and Colorado as well, including skiing, which I want to pick up," Porter said.
The dean position includes serving as the chief administrator for the Kraemer Family and an officer of the university. Porter will also be a member of the Deans Council who reports to the Provost and Executive Vice Chancellor for Academic Affairs. He will also represent the library within the university and at the local, state, national and international levels.