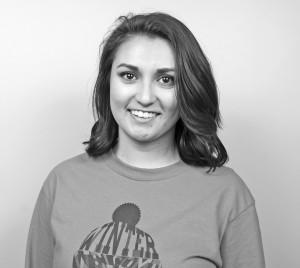 Jan. 25, 2016
Alexander Nedd
[email protected]
In addition to obtaining her master's and majoring in communications from the University of Northern Colorado, Krystal Schiffelbein expects to learn even more in her new role at UCCS, coordinator of Student Clubs, Organizations, and Leadership.

Schiffelbein joined the Student Life and Leadership team last Tuesday, beating two other candidates to accept the job late last semester.
"My first goal and priority is to figure out what are the needs for the students here," Schiffelbein said. "I'm really excited to work with other club and staff members."
Schiffelbein has previous experience working at other colleges. She worked at Colorado College as a residential coordinator before accepting the job at UCCS.
Before this, she earned her master's degree in higher education and administration from Saint Cloud's State University. Schiffelbein is also a member of Alpha Phi sorority.
"The large part of my job is going to be interacting with clubs and organizations and making sure they are successful," Schiffelbein said.
"When it comes time to register at the beginning of the semester for people to start clubs, I'll be overseeing that process."
Schiffelbein said she is available for students with questions through email, phone or in her office in UC 104A.
"Any student group that wants to start an event, they will fill out an event form and I'll oversee that and
I'll also be helping with leadership programming," she said.
Schiffelbein said it is easy to start a club and receive help on campus.
"You can sign up for a club online, all you need is four people, two officers and two general students," Schiffelbein said. "There is a start a club button on Mountain Lion Connect."
"I'm really excited for this semester," Schiffelbein said.